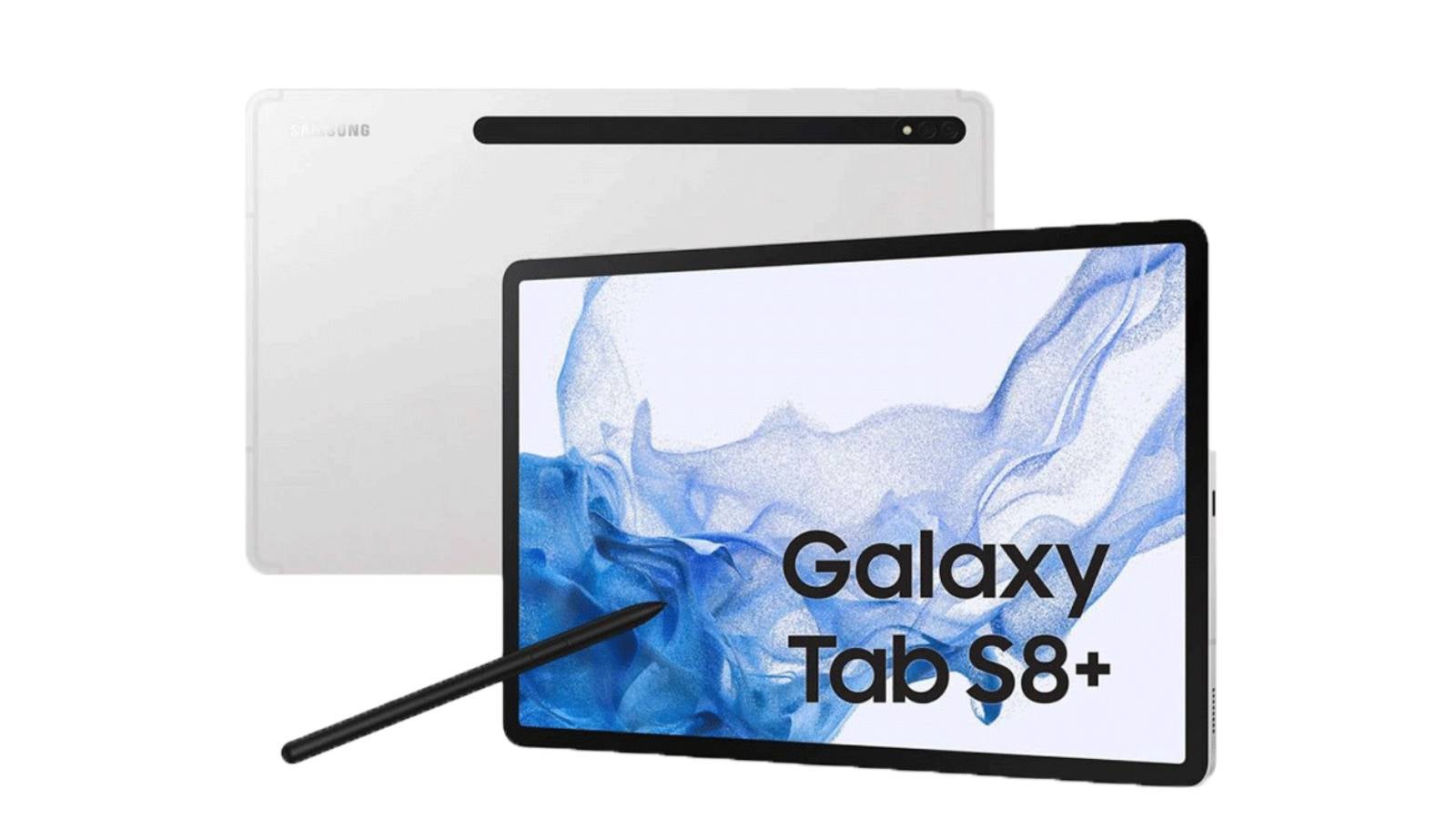 The remote work revolution has changed the way we work. These days, we aren't necessarily always sitting in a cubicle in front of a laptop. That doesn't mean we are any less productive. In fact, we have gotten smarter and more mobile, so having a laptop might not be enough. Tablets with laptop-level performance can be a little pricey, but lucky for you, Samsung's fantastic Galaxy Tab S8 Plus is currently $150 off.
The Galaxy Tab S8 Plus is a lightweight but sturdy tablet. It has a large 12.4 inches OLED screen with a high refresh rate of 120Hz so everything feels smooth and responsive.
The Qualcomm Snapdragon 8 Gen 1 chip powers the device. It has more than enough power to meet your entertainment and work needs. So whether you are browsing the web, reading your emails, or getting work done, the Tab S8 Plus won't flinch. 
The chip is mated with at least 8GB of RAM and 128GB of storage and there is a MicroSD slot for expanding storage up to 1TB. You do not get this option on Apple's iPad.
Samsung's tablets also tend to be more flexible than the iPad and don't feel restrictive. With the DeX mode, they turn into miniature laptops with a Windows-style interface and let you run up to five apps simultaneously. 
The Tab S8 Plus will be supported until at least 2027. It's also eligible for Google's Android 12L tablet operating system which has made multitasking a lot easier and has also improved the app experience.
The tablet has a beefy 10,090mAh battery under the hood and can last two days with moderate use. It supports 45W fast charging. The S Pen stylus, which sells for $59, is included at no cost with the slate. 
The 128GB WiFi version of the Galaxy Tab S8 Plus which has a street price of $899.99 has been marked down to $749 by Amazon, meaning you can save $150 on it at the moment. That's nearly half the price of the 12.9-inch iPad Pro with an Apple Pencil ($1,228).
Needless to say, this is an awesome deal, and you should totally grab the discount if you want one of the best tablets around with a beautiful screen, fast performance, four Dolby Atmos speakers, long battery life, and a free stylus.