At this point, is it any wonder that WhatsApp is one of the first-choice IM (instant messaging) apps out there? It is available on both Android and iOS, it has end-to-end encryption for extra security and — most notably — it is
constantly
getting updated with new features.
But people don't just use WhatsApp for themselves — numerous businesses opt to have a WhatSapp communication channel open, so that customers can get in touch more easily. While that sounds awesome, it also means that their info is public and as such, not every caller is a customer, per say.
Luckily, WhatsApp realizes the value of this utilization of its app, and as such is reportedly working on a feature to help users handle spam calls more effectively. This information comes courtesy of WABetaInfo and it describes how one toggle can take care of all of this spam-related hassle.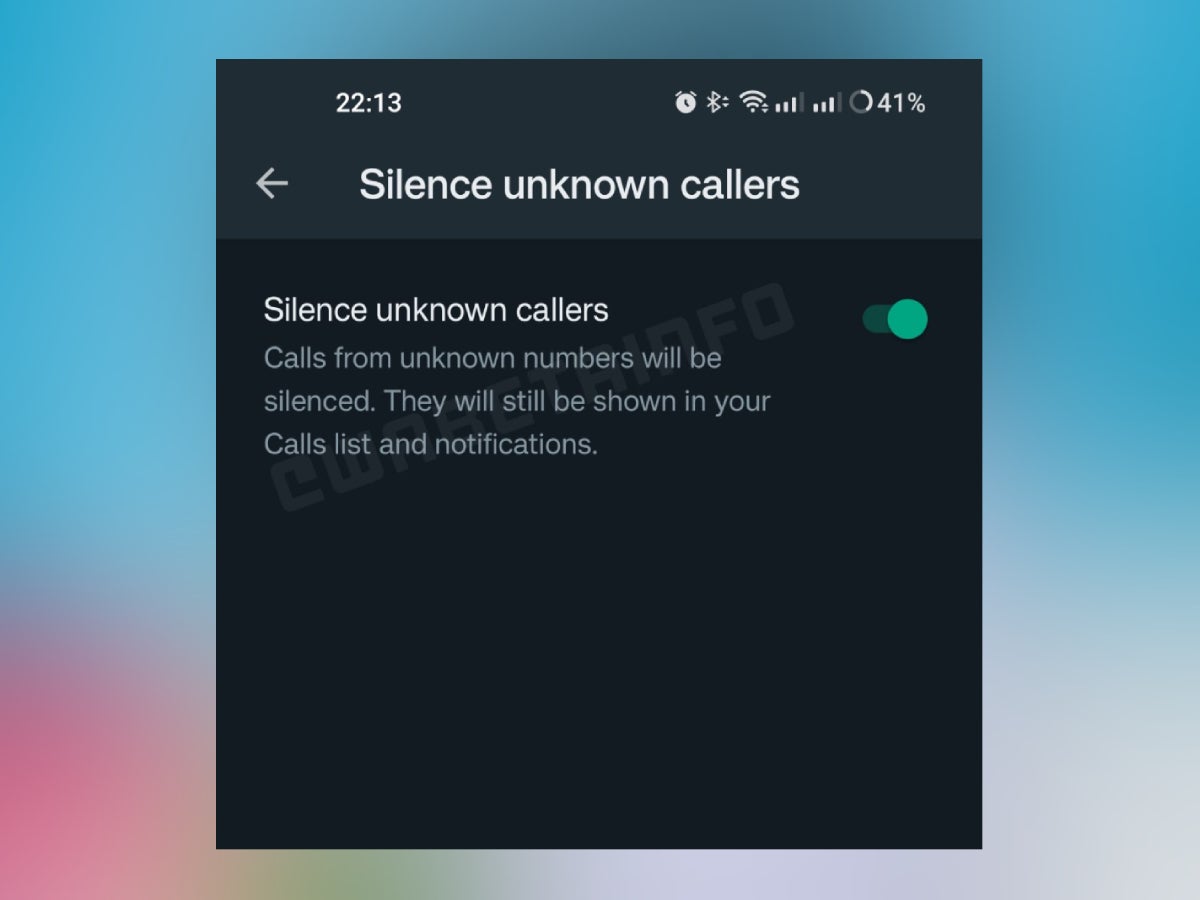 All of the power is behind this one, simple toggle.
The WABetaInfo team has managed to uncover development traces of this new feature through the latest release of the WhatsApp beta program on Android. By the looks of things, the way this is intended to function is as follows: users can mute calls from unknown callers. Simple as that!
That, however, wouldn't be helpful for businesses, right? As such, WhatsApp will still let users keep a record on who has called, just in case there is ever a need to call back. Said records will be kept in the Call List and Notification Center, just as with any other call.
Right now, the feature is still under development, so we don't really have a release date for this one. But by the sound of things, it will be worth the wait, as it will not only help alleviate the stress of spam calls, but also help with combating scammers and trolls.