It seems like it was ages ago when WhatsApp was facing intense criticism about its lack of security features. That, however, isn't something that can really be said in today's reality, where WhatsApp is one of the most feature-rich messaging apps on the market.
While end-to-end encryption and sweet features such as spam prevention are awesome, there are always ways to step up the game further. So how about the ability to lock specific chats? Options like this are highly coveted, especially to those of us who use their phones for work.
Well, WABetaInfo — the blog dedicated to uncovering the hidden features of the WhatsApp beta program — has managed to unearth exactly this type of feature. It seems to be still in development, but traces of it are found in the WhatsApp beta release for Android, version 2.23.8.2.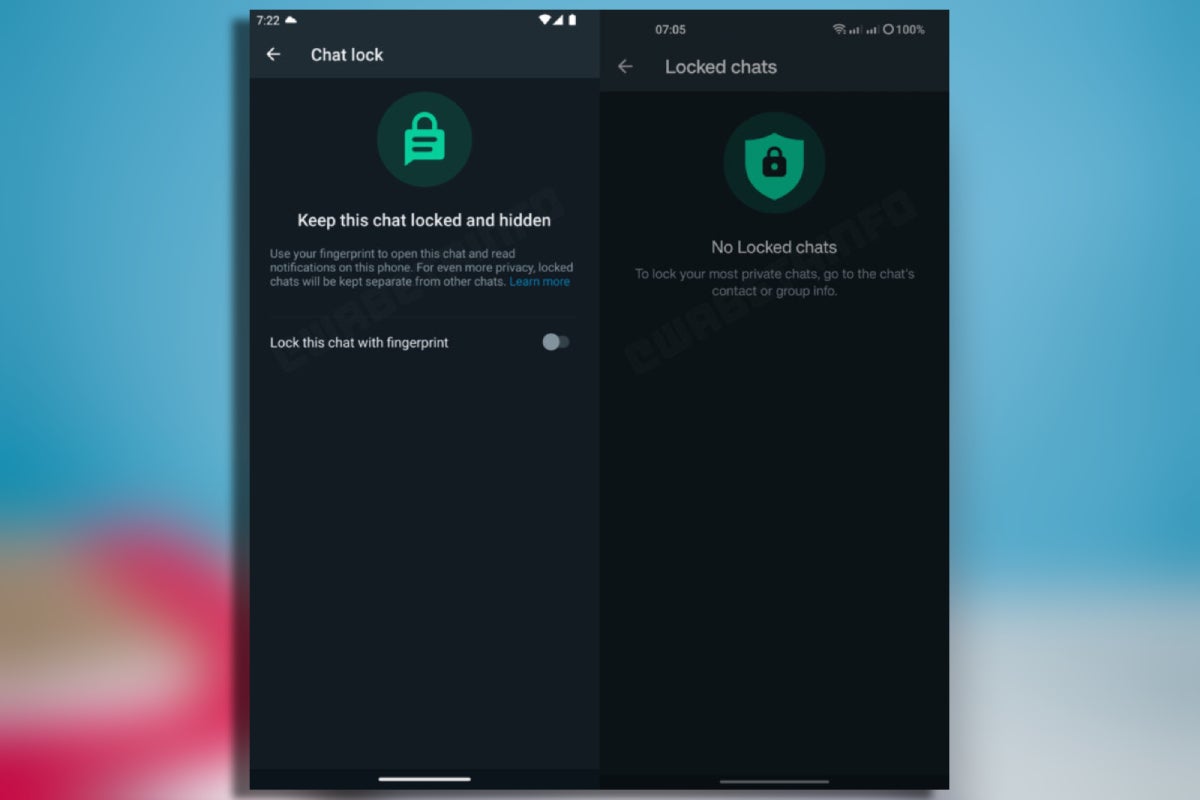 Some example screenshots, as provided by WABetaInfo.
The feature is seemingly designed to enhance user privacy, as it will allow users to lock individual and specific chats with a passcode or on-device biometrics. When locked, chats won't display previews and any media on them won't be automatically downloaded.
After a locked chat has been set up, only persons, who are able to verify through the chosen security measure, can gain access to their contents. Chats of this type will be kept in a separate category too, for an extra bit of clarity.
Naturally, this doesn't mean that all WhatsApp conversations will be impacted by such a choice. Users can enable the feature on a by-chat basis, ensuring that only those chats, which contain sensitive information, are to remain behind an extra security layer.
As of now, we have no word on when this feature will be rolled out officially by WhatsApp, but it appears to be in development at the moment. If you are interested in being among the first users to try it out, then make sure to sign up for the WhatsApp beta program.