Apple has always cited security as the reason why it doesn't allow sideloading on the iPhone. Sideloading is when an app is downloaded and installed from a third-party app storefront. Since Apple has no control over the apps in a  third-party app store, it worries that iPhone users will end up installing malware. Android users are allowed to sideload apps although we do suggest that you limit the apps you sideload to those from developers you're familiar with.
Thanks to Europe's Digital Markets Act (DMA), Apple will have to allow sideloading on the continent (possibly starting with iOS 17) which will allow developers to host iOS apps outside of the Apple App Store. This means that some developers will be able to get around the 15%-30% cut that Apple collects from in-app purchases and subscriptions. The U.S. government would also like to force Apple to allow sideloading on the iPhone.
U.S. Commerce Department's NTIA would like to see Apple allow sideloading of apps for the iPhone

A
press release
from the Department of Commerce's National Telecommunications and Information Administration (NTIA
)
says that "the current mobile app store model is harmful to consumers and developers." Two key points were made. One, "Consumers largely can't get apps outside of the app store model, controlled by Apple and Google." And two, "Apple and Google create hurdles for developers to compete for consumers by imposing technical limits, such as restricting how apps can function or requiring developers to go through slow and opaque review processes."
NOTE: while Google does allow sideloading on Android, the report says 90% of app downloads on Android are through the Google Play Store. So when the report says that "Consumers largely can't get apps outside of the app store model, controlled by Apple and Google," it means that even with the ability to sideload apps on their devices, most Android users still turn to Google's app storefront.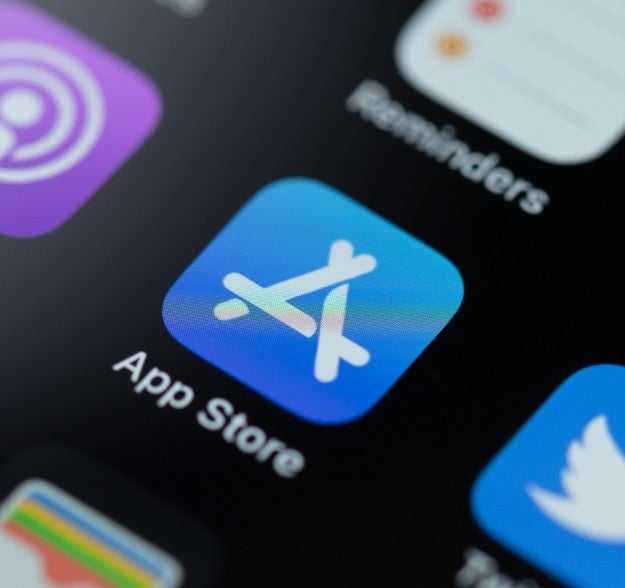 The NTIA would like to see Apple allow sideloading of apps and give developers the choice of using a different in-app payment platform
The
NTIA report
said, "Mobile apps have become an essential tool for participation in much of daily life. Given both the growing importance of mobile apps and the need to promote innovation in this space, President Biden called for a study of the ecosystem along with recommendations for improving competition, reducing barriers to entry, and maximizing the benefits for consumers as part of a 2021 Executive Order on competition."
The report reaches the following conclusions:
Consumers need to have more control over which apps they choose as default apps, use third-party app stores, and delete or hide pre-installed apps.
Operators should not be allowed to favor their own apps or discriminate against other apps that are similar.
Legislative and regulatory agencies should prohibit restrictions on sideloading, using alternative app stores, and web apps.
Ban requirements that developers must use an app store operators' in-app payment systems.
The NTIA would like to see Congress enact measures including "Guaranteeing that platforms allow, or provide, a readily accessible means for users to download and install third-party apps or mobile app stores, including through means other than the Google Play Store and Apple's mobile app store, while allowing for reasonable privacy, security and safety precautions (e.g., to prevent malicious software from being installed unintentionally)."
Agency wants operators to allow users to install third-party web browsers through third-party app stores

The all-inclusive report also discusses how operators should allow users to install third-party web browsers. "To allow web browsers to be competitive…the platforms would need to allow installation and full functionality of the third-party web browsers. This would require platforms to permit third-party browsers a comparable level of integration with device and operating system functionality."
Alan Davidson, Assistant Secretary of Commerce for Communications and Information and NTIA Administrator says, "From finding directions to chatting with loved ones, apps are a critical tool for consumers and an essential part of doing business online. It is more important than ever that the market for mobile apps remains competitive. NTIA's recommendations will make the app ecosystem more fair and innovative for everyone."
The NTIA might not be the most famous agency, but it is "part of the U.S. Department of Commerce [and] is the Executive Branch agency that advises the President on telecommunications and information policy issues. NTIA's programs and policymaking focus largely on expanding broadband Internet access and adoption in America, expanding the use of spectrum by all users, advancing public safety communications, and ensuring that the Internet remains an engine for innovation and economic growth."
The agency would like to see its recommendations enacted by lawmakers so that the rules are put in place to make the mobile app ecosystem fair for both consumers and competitors to the main operators. Those main operators would be Apple and Google.