Want to watch Sony unveil the Xperia 1 V this week? Here's when and where you can catch the stream
This coming Thursday, May 11th, Sony is expected to unveil its latest flagship phone, the Xperia 1 V. The Xperia Product Announcement will take place May 11th at 1 pm Japan Time. If you plan on watching the unveiling in the U.S., it will take place at midnight Thursday morning in New York City and the rest of the East Coast. Those in California or other West Coast states can view the stream starting Wednesday at 9 pm.
You should be able to view the event from the Sony Xperia YouTube channel. If you head over to that YouTube channel and click on the first video right now (
tap on this link)
, you'll see a button to press that says "Notify Me." Follow these directions if you want to receive a notification when the event is about to be streamed. The video up now is the trailer that we told you about back on April 27th.
The Sony Xperia 1 V is expected to feature a 6.5-inch display with a 4K resolution. The Snapdragon 8 Gen 2 application processor will be under the hood but the big news is the new cutting-edge "dual-layer" image sensor that could deliver wider dynamic range and less noise on photos shot in low-light environments or at night. The Xperia 1 V is expected to come with 12GB of RAM alongside 256GB and 512GB of storage. We might also see a version with 16GB of RAM that will carry 1TB of storage.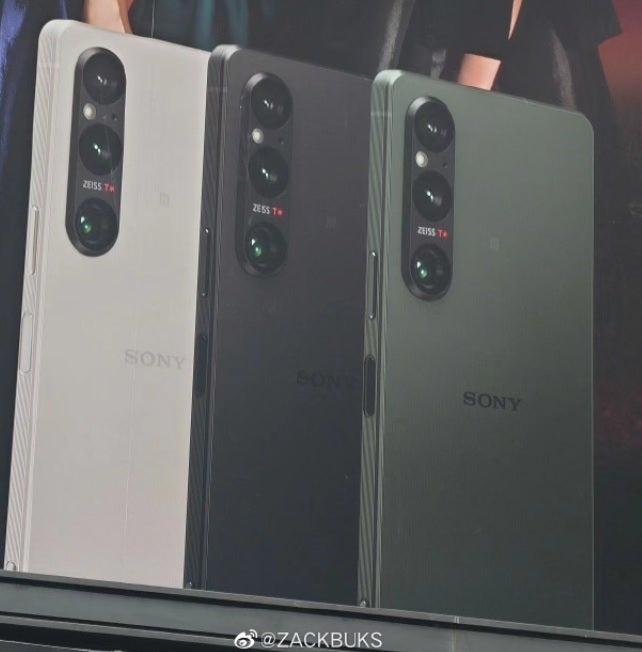 The Sony Xperia 1 V as seen on a Sony billboard
The latest pricing rumor for the Xperia 1 V has the device going on sale for a price starting at 8,000 Yuan. At current exchange rates, this works out to $1,157. Last year's Xperia 1 IV was priced starting at 8,499 Yuan ($1,231). So if the latest pricing rumor is true, Sony is reducing the starting price of its new flagship by 5.9% in China.
The same tipster who passed along the pricing leak, Zackbucks, says that the Xperia 1 V rear camera module will not have the Time of Flight depth sensor as in the past, and the RGB color sensor also will be gone. A new rear microphone has been added
per the tipster's social media post on Weibo
.
Here are some more local times when Sony's Xperia New Product Announcement will take place:
San Francisco/Los Angeles – 9:00 pm PDT, Wednesday, May 10th
New York/Miami – 12:00 am EDT, Thursday, May 11th
London/Lisbon – 05:00 am BST, Thursday, May 11th
Berlin/Rome – 06:00 am CEST, Thursday, May 11th
New Delhi – 09:30 IST, Thursday, May 11th
Sydney – 14:00 AEST, Thursday, May 11th
Circle your calendar now!