Montana Governor Greg Gianforte finally affixed his signature to the bill that bans short-form video app TikTok in Montana as per
Seeking Alpha
. The legislation will go into effect in January 2024 and will prevent private citizens from using the app. The bill was created due to fears that TikTok, owned by Chinese company ByteDance, is accessing personal data belonging to U.S. TikTok users. At the same time, there is concern that the app is disseminating Chinese Communist Party propaganda to the youth of America.
Last week we told you about some spectacular allegations leveled against ByteDance ibn a lawsuit filed by a former executive, Yintao "Roger" Yu. In his suit, Yu, who was fired in 2018, says that the Chinese Communist Party (CCP) had a "backdoor channel" inside the company that gave it "supreme access" to all data generated by the TikTok app. Yu also alleges that TikTok was used to spread CCP propaganda and that certain metrics of TikTok were faked in order to make it appear that there were more users than there really were at the time.
Apple and Google appear to be on the hot seat in Montana. Every time that someone in the state is offered the ability to open or install the app, whether through the App Store, Google Play Store, or from TikTok itself, the "entity" offering this access to TikTok will be fined $10,000 per day. Individual TikTok users will not be fined. What isn't known yet is how Montana will respond to residents of the state who install the app before the ban begins. Also unknown is how the state can ban TikTok from those using Virtual Private Networks (VPN).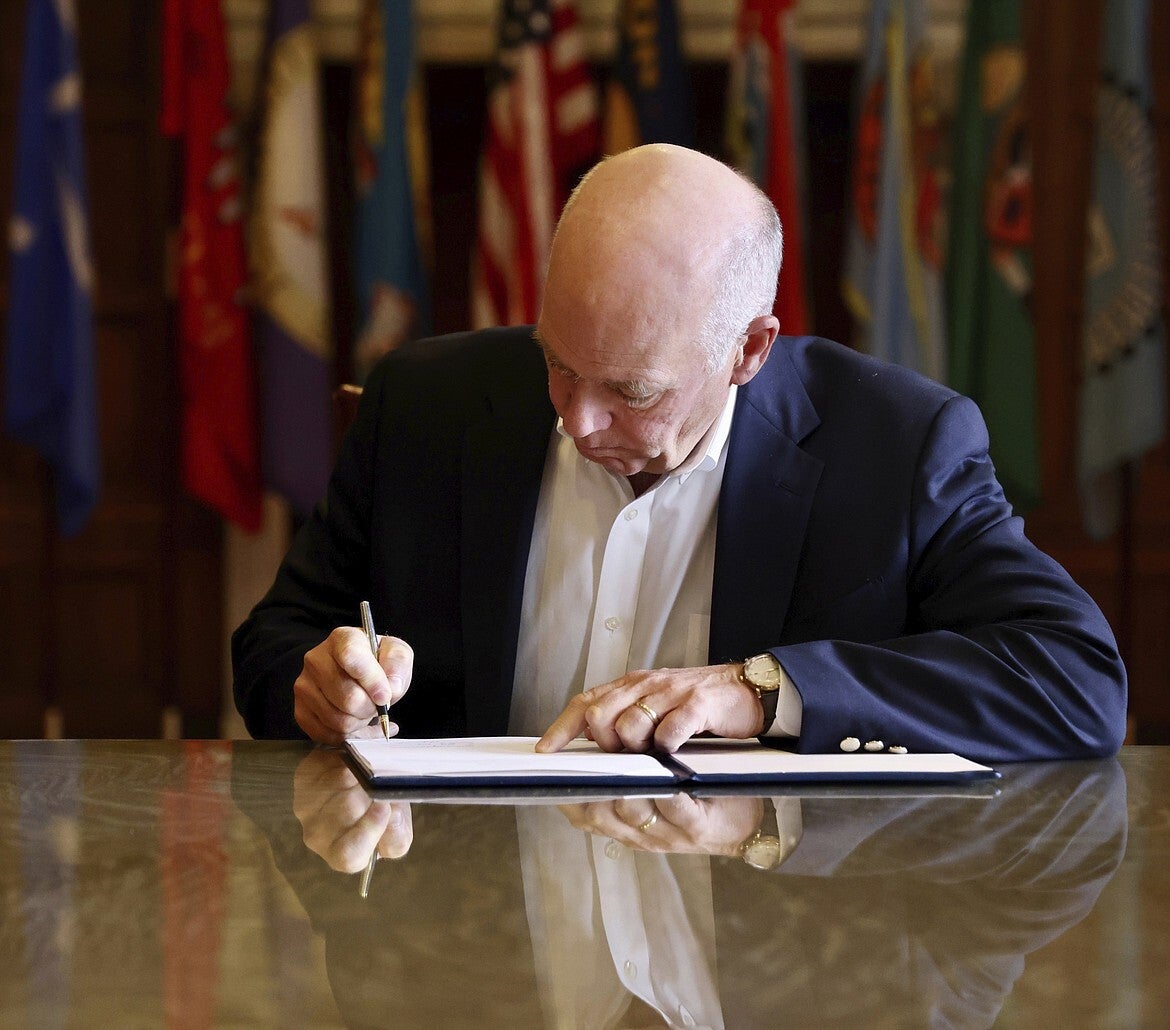 Montana Governor Gianforte signs a bill banning TikTok in his state
TikTok responded to the news by releasing a statement that says, "[Montana Governor] Gianforte signed a bill that infringes on the First Amendment rights of the people of Montana by unlawfully banning TikTok. The bill's constitutionality will be decided by the courts." TikTok is hinting at legal action which it might feel compelled to take before other states pass similar legislation.
According to company data, there are 200,000 TikTok users in Montana and 6,000 businesses that use the app. Governor Gianforte says that he would like to expand the bill to cover other social media apps, but there is a big question about how Apple and Google will be able to support the legislation. Neither company has the ability to "geofence" their app storefronts in order to keep one particular app from being displayed in a particular state.