Let's set the record straight. There are two types of foldables as of now: Flips and Folds. Both of these terms were pretty much coined by Samsung — the manufacturer of two of the Best Foldable Phones available right now. But the true testament of the success of the terms lies the fact that pretty much everybody is using them nowadays. Not so far back, Oppo released its Oppo Find N2, which they recently followed up with the Oppo Find N2 Flip. As such, would it really shock you to find out that Vivo may be prepping a Vivo X Flip to compliment its already existing Vivo X Fold?
This info comes courtesy of leakster digital chat station over on Weibo (translated source). The tipster not only revealed some of the alleged specs that we can expect from the Vivo X Flip, but also some design renders, showcasing a possible design for this theoretical clamshell smartphone.
What are the specs of the Vivo X Flip?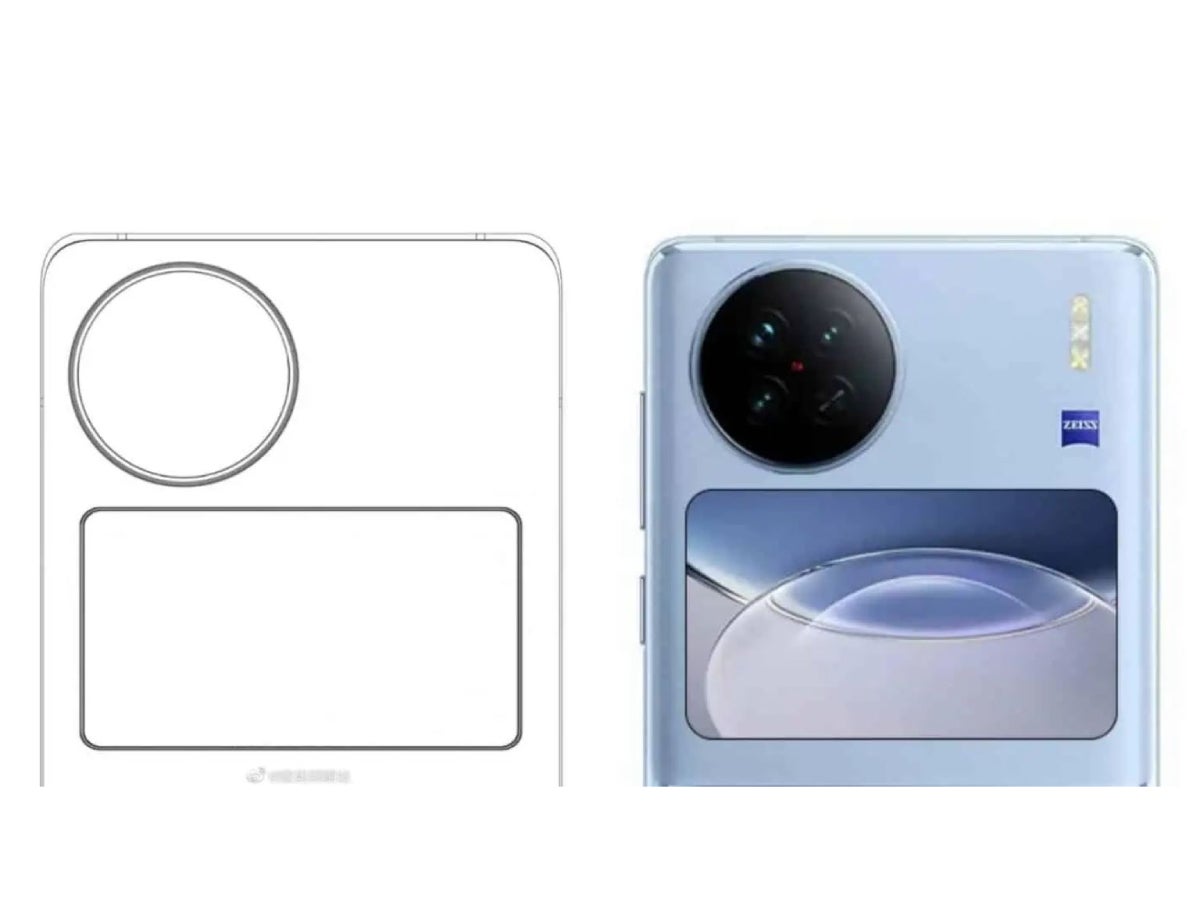 The leaked image, as shown on Weibo.
So, you know how this part goes. Here's the list of leaked specs:
A 6.8" OLED display with a 120Hz refresh rate
Powered by the Snapdragon 8 Gen 1
Equipped with 12GB of RAM
4,400mAh battery with 44W charging speeds
Double camera array with
○ 50MP main sensor
○ 12MP, presumably ultra-wide/macro lens
Outer display in a square-shaped form factor
Side-mounted fingerprint sensor
Kind reminder: take all of this info with a grain of salt. Regardless of how renowned user digital chat station is, it is best to await an official announcement from Vivo before we take any of this info as factual. So, this set of specs is interesting. The phone's screen will be slightly larger than that of the Galaxy Z Flip 4 when unfolded, but its external screen — the exact specs of which have not been mentioned — is square-shaped, instead of rectangular.
While 12GB of RAM is certainly more than enough, especially if it's of a decent quality, and it is also 4GB more than that on the Z Flip 4. That being said, the processor is last gen's Snapdragon flagship. While it is still nothing to scoff at, we'd have hoped for at least the Plus variant, as seen on the competition from Samsung. That being said, it might as well be the Plus model, as the way the leaker phrased it wasn't exactly clear.
But all in all, the Vivo X Flip doesn't sound bad at all. In fact, it sounds like it may be a solid option… If the price is right. And if it turns out to be a real product, to begin with. Until that time comes — we'll be patiently waiting for more info.