This is your final call to pre-order Samsung's Galaxy S23, S23+, and S23 Ultra at incredible prices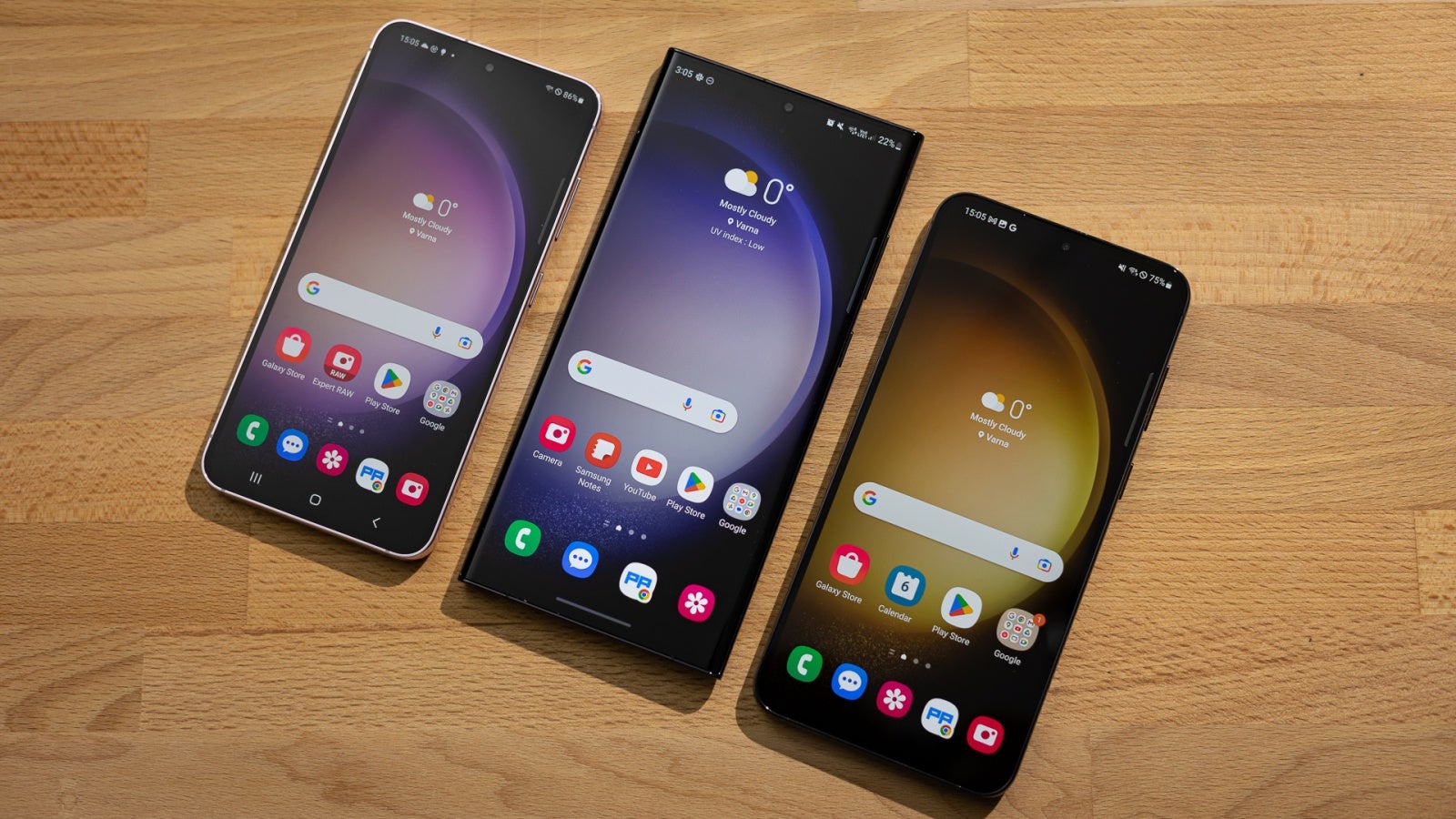 The moment you've all been waiting for has finally arrived… nearly two weeks ago. Just as everyone
expected
knew well beforehand, Samsung both formally announced and put the Galaxy S23, S23 Plus, and S23 Ultra up for pre-order on February 1 ahead of an actual commercial release on February 17.
That's only a couple of days away now, and if for some reason you've been hesitant to make your early purchase during this pre-order window, there's still a little bit of time to do that before said window closes and all those sweet Galaxy S23 series launch offers go away. 
That's right, Samsung's latest heavyweight contenders for the title of best phone money can buy are available straight off the bat at some very cool discounts with some very neat gifts included, and just in case you need to refresh your memory before pre-orders wrap up, here's what the Galaxy S23 family is all about.
Last chance to pre-order the S23 starting at $0!
Wait, what?! You can get a "base" Galaxy S23 for free… with a generous 256 gigs of internal storage space? It's true, that's what you're currently looking at on Samsung's official US e-store… if you don't mind committing to a carrier like Verizon or AT&T and trading in something good.
The unlocked discount is pretty mind-boggling too (at least with a trade-in), while buyers looking for the best no-strings-attached deal might be better served by Amazon, where you can get the same aforementioned gratis storage upgrade from 128 to 256GB, as well as a complimentary gift card.
The 6.1-inch Galaxy S23, of course, is not quite as advanced or as instantly impressive as its big brothers, but it did earn a solid rating in our recent in-depth review, shining in everything from battery life to camera performance and screen quality… for its price.
The Galaxy S23+ can also be yours for free
Only AT&T subscribers can lower the $1120 price of a 512GB Galaxy S23 Plus to $0, while those devoted to Verizon and buyers of unlocked variants need to "settle" for paying $199.99 and $299.99 respectively (with the right trade-in), which is… still pretty darn great.
These last-minute pre-order deals are even greater if you also consider the instant Samsung store credit included without you having to jump through any additional hoops.
Of course, if you want no hoops, no strings, and no special conditions, you should probably head over to Amazon and take advantage of the free storage upgrade/gift card combo offer still available at the time of this writing. The Galaxy S23+ was deemed the "Galaxy you should buy" in our comprehensive review, which tells you just about everything you need to know about this 6.6-inch powerhouse.
Snap up the S23 Ultra at $199.99 and up while you can!
Once again, AT&T (via Samsung) is the way to go to maximize your Galaxy S23-series savings, but the discounts are colossal if you opt for a Verizon-specific or unlocked version of the jumbo-sized S23 Ultra as well.
This is pound for pound Samsung's absolute best smartphone right now, with so many small but meaningful improvements over the already amazing Galaxy S22 Ultra creating a value proposition that its own manufacturer might have trouble further enhancing next year.
The main 200MP rear-facing camera is undeniably the highlight of the Galaxy S23 Ultra's spec sheet, and even though the 6.8-incher is definitely pricey at Amazon with no strings attached, it's probably a good idea to pull the trigger before it gets even pricier.