These rumored Samsung Galaxy Z Fold 5 and Z Flip 5 camera specs don't sound very encouraging
You know that wild rumor from a few months back about a massive potential upgrade to a 108MP primary camera for the Galaxy Z Fold 5 from the Z Fold 4's 50MP main shooter? How about the slightly vaguer November 2022 report calling for significant imaging improvements on Samsung's next big foldable alongside some weight loss and an added S Pen slot?
Unfortunately, it doesn't look like this speculation/wishful thinking from a number of tipsters and industry insiders will ultimately materialize, at least based on the
latest predictions made by Yogesh Brar
, who has become increasingly reliable about this type of stuff in recent months.
New sensors, same old megapixels
Although numbers don't always tell the full story of a phone's real-life photography skills, it's certainly hard to get excited about a new ultra-high-end Samsung device with a 50MP sensor after the company hyped up the S23 Ultra's 200MP snapper so much.
Either megapixel counts don't matter, in which case you could suspect Samsung of exaggerating the Galaxy S23 Ultra's imaging capabilities, or they do matter, in which case the undoubtedly expensive Z Fold 5 may not exactly shine in this particular department by 2023 standards.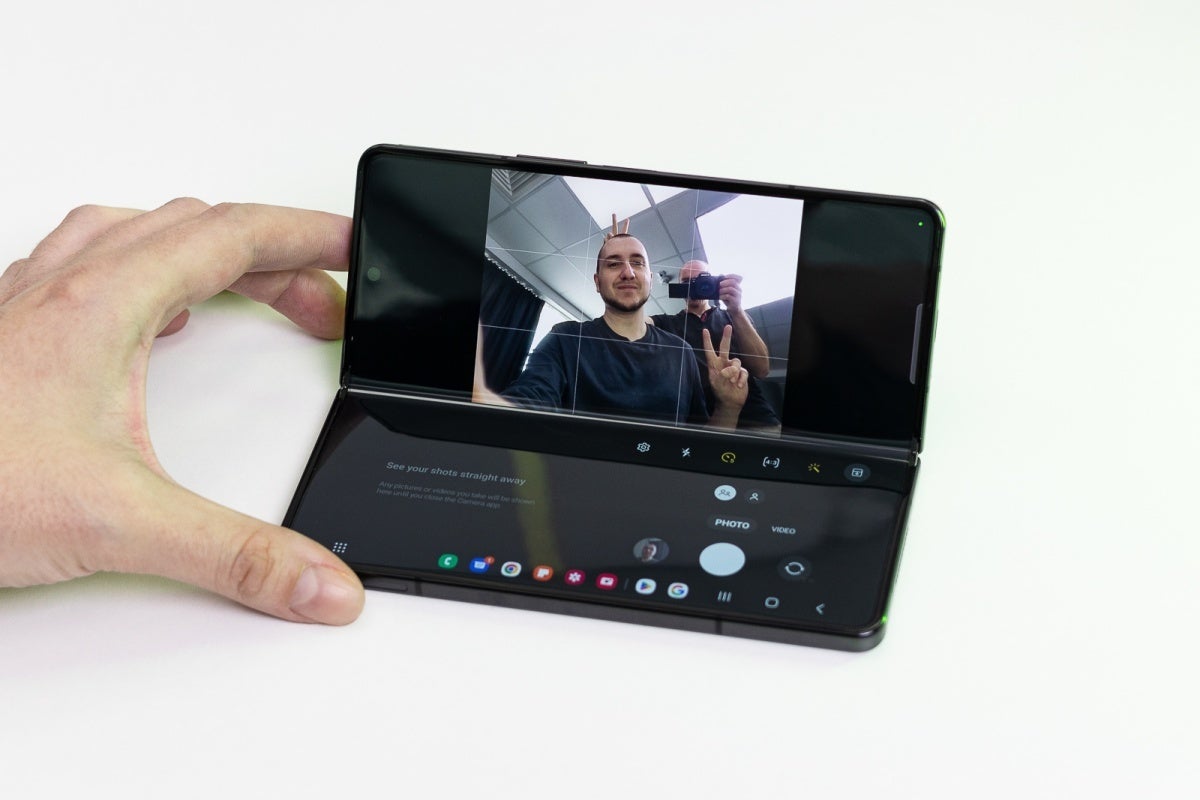 What seems pretty much etched in stone is that the Galaxy Z Fold 5 and Z Fold 4 will share the exact same 50 + 12 + 12MP rear-facing camera specifications… at least at first glance. That's because the sensors themselves (or at least some of them) are expected to be changed, which means that the new device could gain some new skills or improve what matters most: the actual quality of your day-to-day snapshots and video recordings.
The same could be true for the Galaxy Z Flip 5, but even if "new image sensors" are indeed to be found on that device, it's undeniably disappointing to hear that there are no plans to go beyond the dual 12 + 12MP setup.
Those are the megapixel counts of the two cameras found on the back of the Z Flip 4, as well as the Z Flip 3, the Z Flip 5G, and even the early 2020-released Z Flip, and it's almost impossible to find an excuse for Samsung's unwillingness to step things up all these years. Unless, of course, the Galaxy Z Flip 5 will be cheaper than its predecessor, which we seriously doubt is even possible in this day and age.
"Large outer displays" and other expectations
If the Z Fold 5 is unlikely to include an S Pen as standard after all and is all but guaranteed now to stick with a 50MP main camera and two additional 12MP imaging sensors, why would anyone ever switch from a Z Fold 4 to this "next-gen" beast?
One key answer is an "improved hinge", according to Yogesh Brar… and many other sources, which should help reduce the overall product thickness while enhancing durability and making the design a lot more elegant.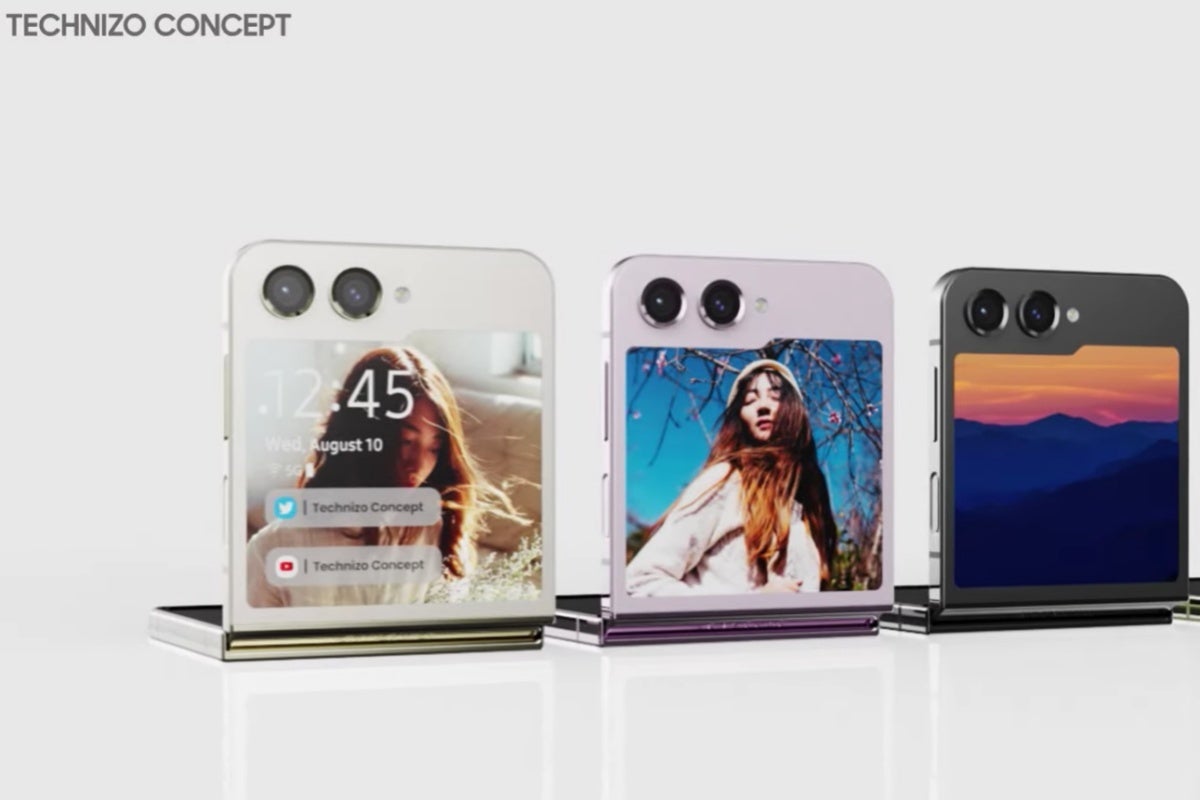 Who cares about camera upgrades when the Galaxy Z Flip 5's cover screen is expected to look like this?
The same reportedly goes for the Galaxy Z Flip 5, which will also look to eliminate the annoying gap between the two halves of its foldable screen when shut, and of course, Samsung's next contenders for the title of best foldable phone in the world are expected to share a state-of-the-art new "Snapdragon for Galaxy" processor.
Technically, that should be the same chipset found inside the Galaxy S23, S23+, and S23 Ultra, although recently leaked benchmarks strongly suggest the actual raw power will be improved.
Yogesh Brar also seems to expect both the Galaxy Z Fold 5 and Z Flip 5 to sport bigger cover displays than their predecessors, although the rumor mill has largely focused on the latter model of late, tipping a nice jump from 1.9 to 3.4 inches of screen real estate on the outside of an unchanged main 6.7-inch foldable panel. 
Now that sounds like a great reason to upgrade your existing Galaxy Z Flip 4, and of course, we don't know the full story of the Z Flip 5 (or Z Fold 5) just yet.