It feels like we are still early in the 5G era but already the White House is looking ahead at 6G, the next generation of wireless connectivity.  As per
CNN
, business leaders, government officials, and academics met with members of the administration on Friday to discuss ideas and strategies related to 6G. The meeting was also expected to discuss the lessons learned from the still ongoing build-out of 5G.
South Korea has ambitious plans to launch 6G in 2028

At stake is control over the creation of 6G standards which U.S. officials would like the country to have a big hand in. The concern is that China, led by networking firms that have been banned in the U.S., such as Huawei and ZTE, will help shape the standards for 6G and be the first to patent necessary technologies. In February, South Korea said that it plans on launching 6G service in 2028, two years earlier than the 2030 start date expected for 6G.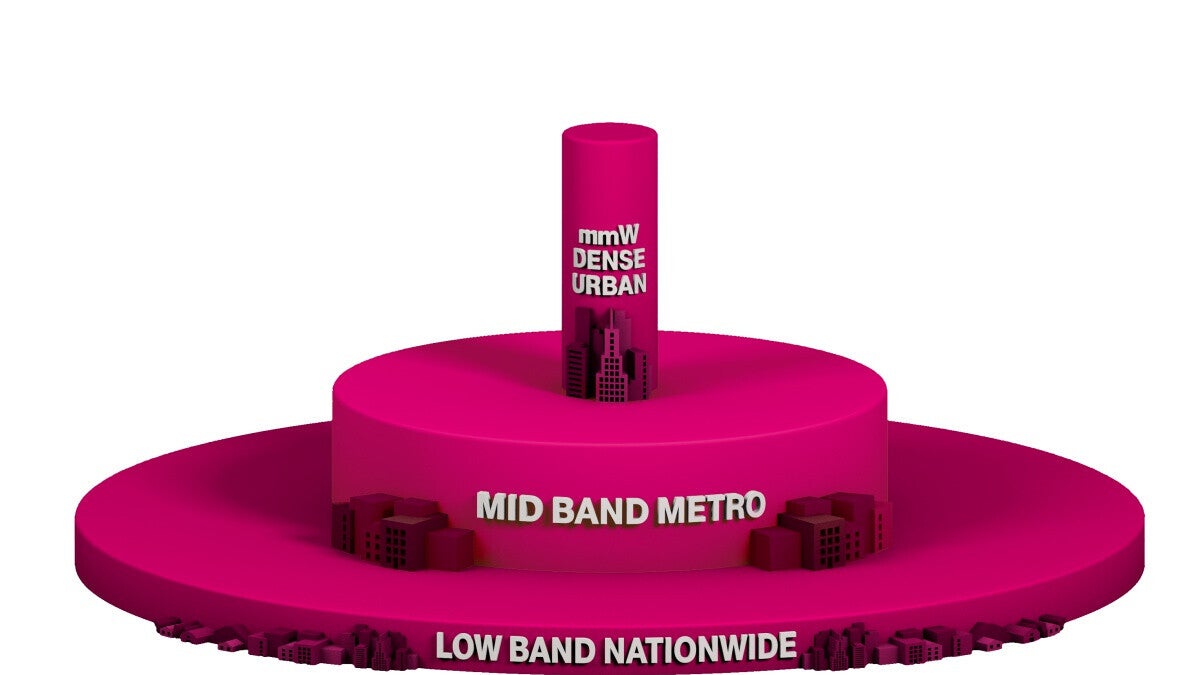 T-Mobile taught everyone a big lesson about putting accessibility over speed
China and South Korea battled over which country received the most patents for 5G with China responsible for a leading 26.8% of 5G patents last year followed by South Korea's 25.9%. South Korea is aiming to generate 30% of patents awarded for 6G innovations. But the U.S. is concerned with working out a plan so that it can help mold the new technologies that will be so vital to the U.S. economy and national security. A security official for the Biden administration said, "It's imperative that we start to look at these issues early."
The official went on to note that the U.S. needs to "take the lessons learned from 5G about the importance of early involvement and resilience" to help develop a 6G network that "optimizes performance, accessibility, and security." One lesson that was learned by the wireless firms is that building a network with the fastest data speeds means nothing if not too many subscribers can access it.
That's what happened with AT&T and Verizon which first started building their 5G networks around high-band mmWave signals that travel only short distances and can be blocked by trees and buildings. T-Mobile built its 5G network around its low-band 600MHz airwaves and the 2.5GHz mid-band spectrum it obtained in the $26 billion acquisition of Sprint. As it turned out, this mid-band spectrum helped T-Mobile become the first 5G leader in the U.S.
Americans haven't been terribly excited about 5G

More U.S. consumers remain on 4G networks and ABI Research says that at the end of 2023, more than 270 million Americans will be using 4G compared to over 170 million using 5G. Leo Gergs, an analyst at ABI Research, says that the build-out of 5G infrastructure has taken longer to complete in the States than originally thought and consumers don't see a need to pay more for 5G connectivity.
"For consumers the performance of 4G connectivity is good enough, so that they are less willing to pay an additional fee for the low latencies or faster data rates that 5G promises to consumers," the analyst said. In other countries, like China, 5G has more momentum. But the U.S. and China cannot be compared since the government in the latter country can force businesses to make certain decisions when it comes to the communication equipment businesses employ.
Discussing 6G so early might end up hurting wireless carriers in the U.S. who are having trouble getting Americans to understand the advantages of faster 5G speeds. While some users might be able to use 5G to download feature-length films faster, eventually 5G is supposed to help launch the self-driving automobile industry and allow surgeons to remotely operate on patients. And as fast as 5G speeds will eventually be, 6G speeds are expected to be up to 100 times faster. But for now, most consumers aren't seeing any advantages with the availability of 5G.