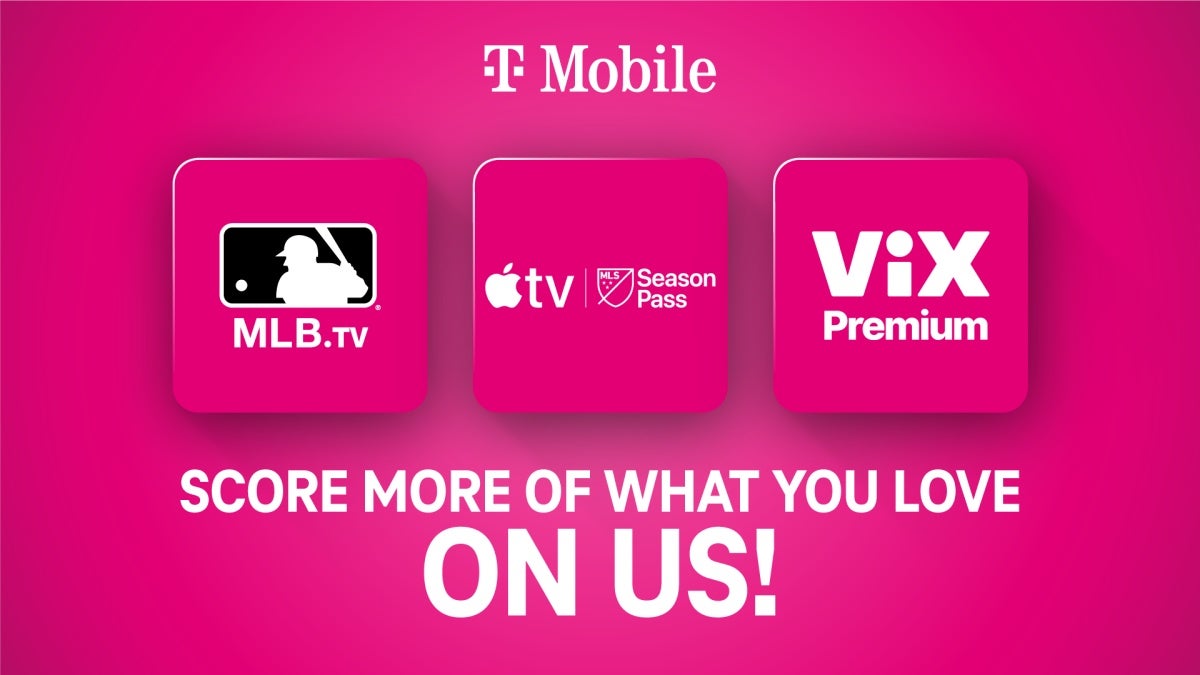 If you're a T-Mobile customer, we're pretty sure one of the big reasons why you're not jumping ship in the face of fee hikes and security snafu after security snafu is all the free and discounted stuff you can get just for being a loyal subscriber.
Of course, some T-Mobile Tuesdays offers are better than others, and perhaps more importantly, some freebies have a significantly longer expiration date than others. But the "Un-carrier" is now showing unusual flexibility in addition to unrivaled generosity, gearing up to re-open enrollment in two of its most popular promotions of 2023.
If you missed your first chance to claim your complimentary MLB.TV subscription or MLS Season Pass, you will get a second opportunity to do the exact same thing between May 23 (that's next Tuesday) and July 18 by using the aforementioned and well-known T-Mobile Tuesdays app.
That's definitely a long enough period of time to make sure anyone and everyone who could possibly enjoy these offers will actually be able to do so, beating the original redemption windows of March 28 to April 4 as far as the MLB.TV deal is concerned and February 21 to March 14 for the MLS perk.
To be perfectly clear, T-Mobile (and Metro by T-Mobile) customers who've already taken advantage of the two sports streaming promos are getting nothing extra here. But it's still nice to see the second largest wireless service provider in the US go above and beyond to please
all
of its subscribers, be them mobile or home internet users.
T-Mo is also reminding us in its
latest press release
of the recently launched $200 prepaid card offer for every service line brought over from a competing carrier with a network switch and a Go5G Plus plan while unveiling an upcoming giveaway for the "fan experience of a lifetime for MLB All-Star Week" as well.
You'll be able to enter for a chance to win tickets to the T-Mobile Home Run Derby and MLB All-Star Game, as well as VIP access to an "epic party", money for food, beverages, and merch at T-Mobile Park, not to mention flight tickets and a hotel room on May 30 in the Tuesdays app (where else?).