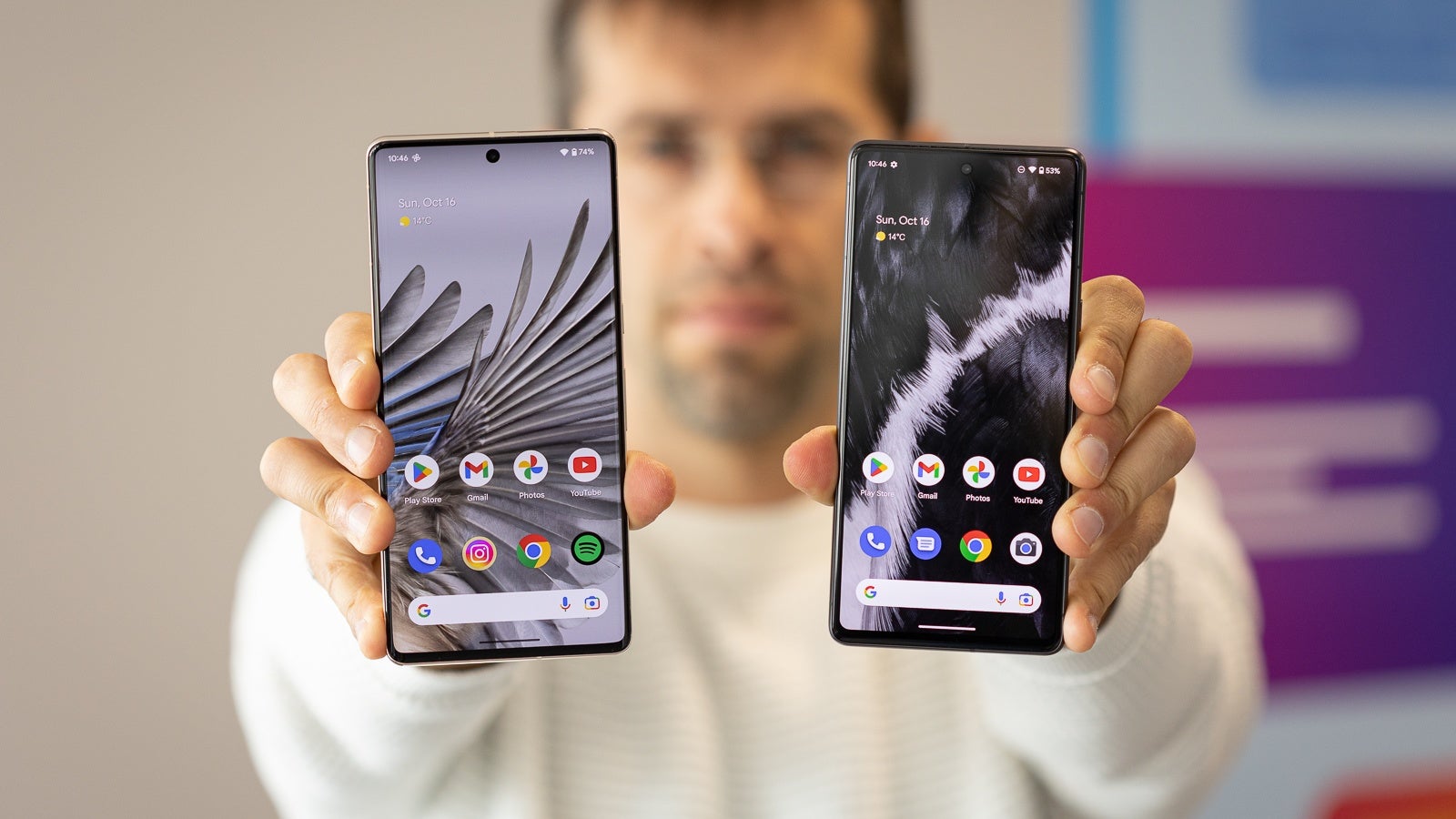 There are a lot of different ways to save big bucks on Google's best Pixel phones right now, starting with Best Buy's unrivaled new deals for upfront carrier activations, but of course, the number one avenue to discount world remains the largest mobile network operators in the US themselves.
By taking your business directly to T-Mobile, for instance, you can currently slash as much as $500 off the $599.99 and $899.99 list prices of the Pixel 7 and Pixel 7 Pro powerhouses at the time of this writing sans jumping through too many hoops.
All you need is a new line of service on a "qualifying" plan and a two-year monthly payment plan for your stock Android-running handset of choice, as well as a willingness to receive the aforementioned $500 discount in the form of monthly bill credits applied to your account over a period of two years.
There are no number port-ins or device trade-ins involved… necessarily, although if you do want to ditch your existing phone in favor of a brand-new Pixel 7 or 7 Pro, T-Mo can hook you up with an even higher discount of up to $600.
So why are we talking about them again? It's simple – because they've been gone for a minute, returning just in time for the perfect day to show a loved one how much you care about them.
At a measly $99 and $399, the 6.3 and 6.7-inch Google-made 2022 devices are without a doubt among the best Valentine's Day deals you can make in 2023 given their stellar software support, fluid displays, outstanding cameras, solid battery life, respectable processing power, and… not-that-many bugs and quality issues. 
T-Mobile's revived discounts with no trade-in, in case you're wondering, are a lot higher than what Verizon and AT&T currently offer, especially as far as the jumbo-sized Pixel 7 Pro is concerned.