The new CMOS architecture involves the use of Sony's proprietary stacking technique that places photodiodes (which convert light into electrical current) and pixel transistors on separate substrates stacked one on top of the other. The current architecture places the photodiodes and pixel transistors side-by-side on the same substrate. With Sony's stacking technology, the photodiode and pixel transistor layers can be optimized.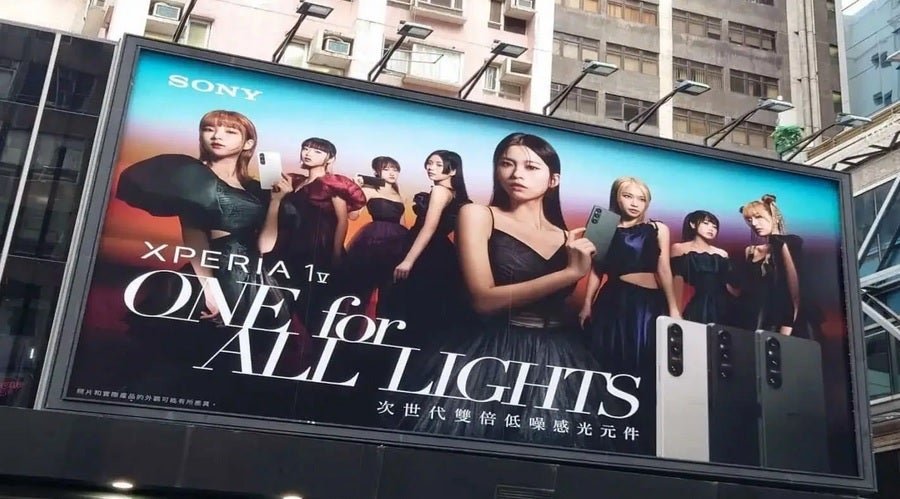 Billboard in HongKong promotes Sony's next flagship phone
The bottom line is a widening of dynamic range resulting in more details on photographs and additional contrast between light and dark colors. Additionally, this new technology allows Sony to increase the size of the amp transistors which results in less noise on photographs snapped at night or in dark locations. Not only does the aforementioned billboard hint at the Xperia 1 V's ability to shoot high-quality photos under all lighting conditions, the sign also says in Chinese "Next-generation low-noise sensor."
At the time Sony announced this new CMOS architecture, the company wrote, "The widened dynamic range and noise reduction available from this new technology will prevent underexposure and overexposure in settings with a combination of bright and dim illumination (e.g., backlit settings) and enable high-quality, low-noise images even in low-light (e.g., indoor, nighttime) settings. Sony will contribute to the realization of increasingly high-quality imaging such as smartphone photographs with its 2-Layer Transistor Pixel technology."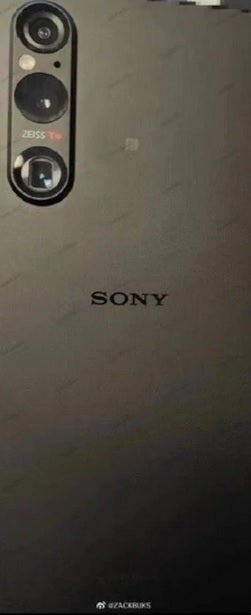 Render of the Sony Xperia 1 V which will be unveiled next Thursday
Making these sensors is said to be a very difficult process requiring extreme precision and a bonding temperature far higher than what is used in the production of current CMOS sensors. Sony has the largest market share among suppliers of image sensors to smartphone manufacturers thanks to its IMX line.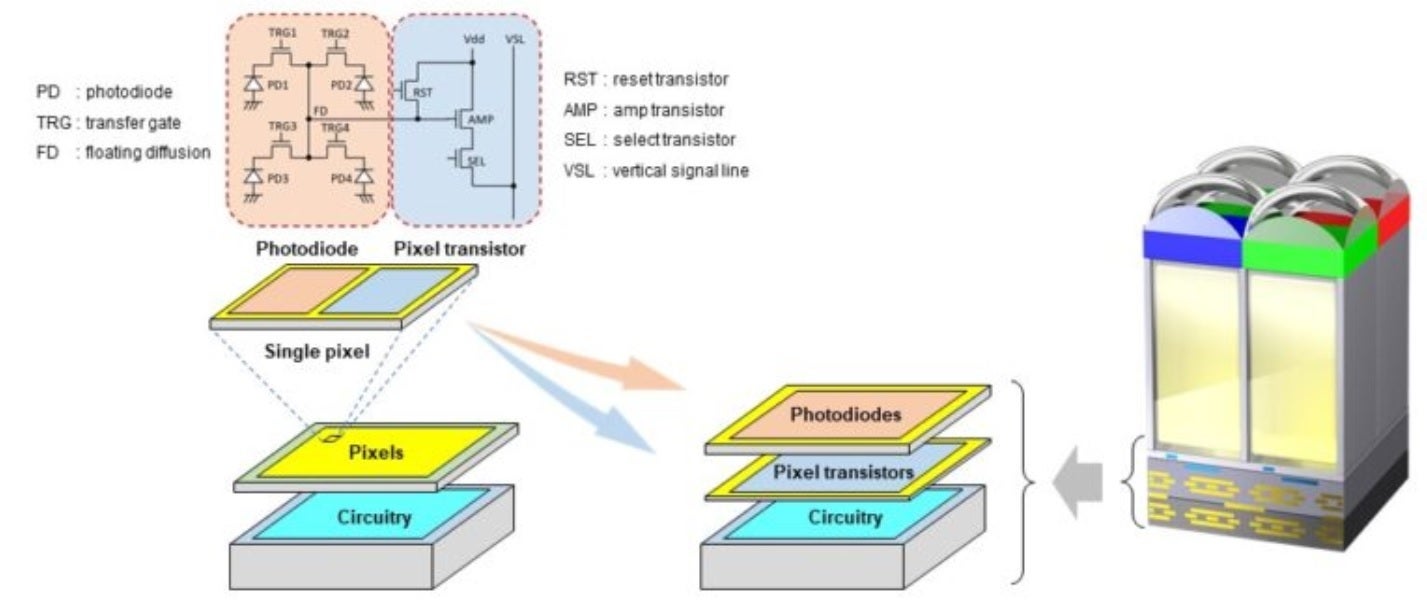 Sony's new dual-layer CMOS architecture
Reportedly, Sony has made some other changes to the rear camera array on its new flagship including the removal of the Time of Flight sensor. Instead of relying on the ToF sensor to measure depth, the Xperia 1 V will supposedly use AI focus tracking technology instead.
The new phone is rumored to be powered by the Snapdragon 8 Gen 2 application processor. One of the rear cameras is expected to be backed by Sony's new IMX989 one-inch image sensor, and we could see the device features a periscope telephoto camera with variable zoom. With 12GB of RAM said to be included, we could see the usual 256GB and 512GB configurations offered. A variant with 16GB RAM and 1TB of storage is possible.