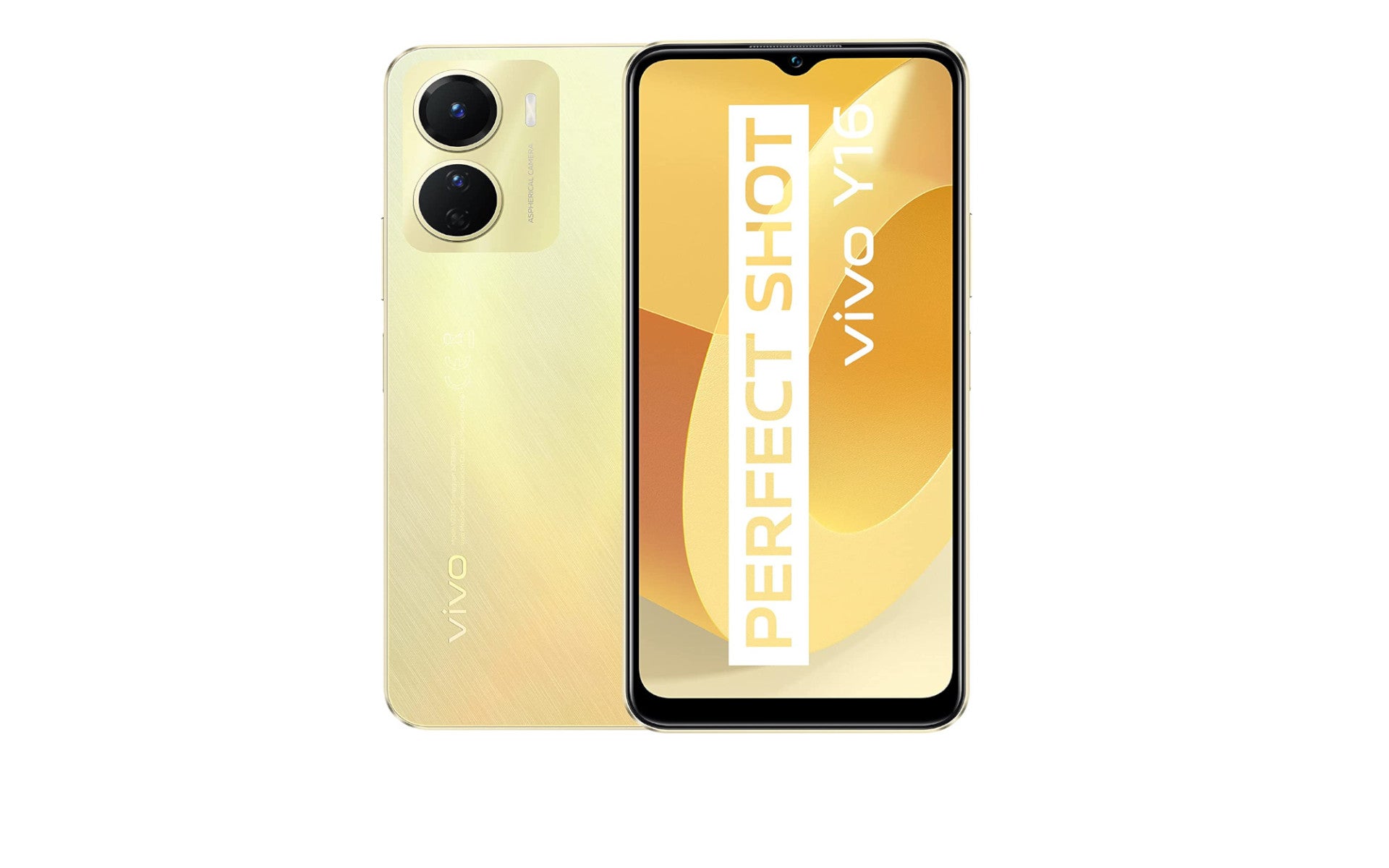 Are you in the market for a new, stylish, budget-friendly phone with a big battery? Well, if you are and you live in the UK, you can now get the Gold-colored version of the Vivo Y16 with an amazing 35% discount from Amazon UK.
That's right, you can now save £76 if you get a brand-new Gold-colored Vivo Y16 through this deal. And if the Gold color isn't your thing, you can get the Elegant Black-colored model instead. However, the discount here is only £36.
Right off the bat, we must say that the Vivo Y16 is definitely not made to set benchmark scores. However, the phone is really beautiful and premium-looking, and the Mediatek Helio P35 chipset on board should give you good enough performance to do daily tasks like browsing and chatting without any hiccups. The phone is also equipped with 4GB of RAM and 128GB of storage space. And in case 128GB aren't enough, you can also expand the storage capacity with a microSD card.
The Vivo Y16 is a dual-sim smartphone that also packs a 6.51-inch display, a 13MP main camera that can shoot videos in 1080p 30fps, and a 5MP selfie shooter. You will find a 5000mAh battery under the hood, which will give you seven hours of gameplay, 22 hours of listening to music, or 18 hours of video streaming on a single charge, according to Vivo.