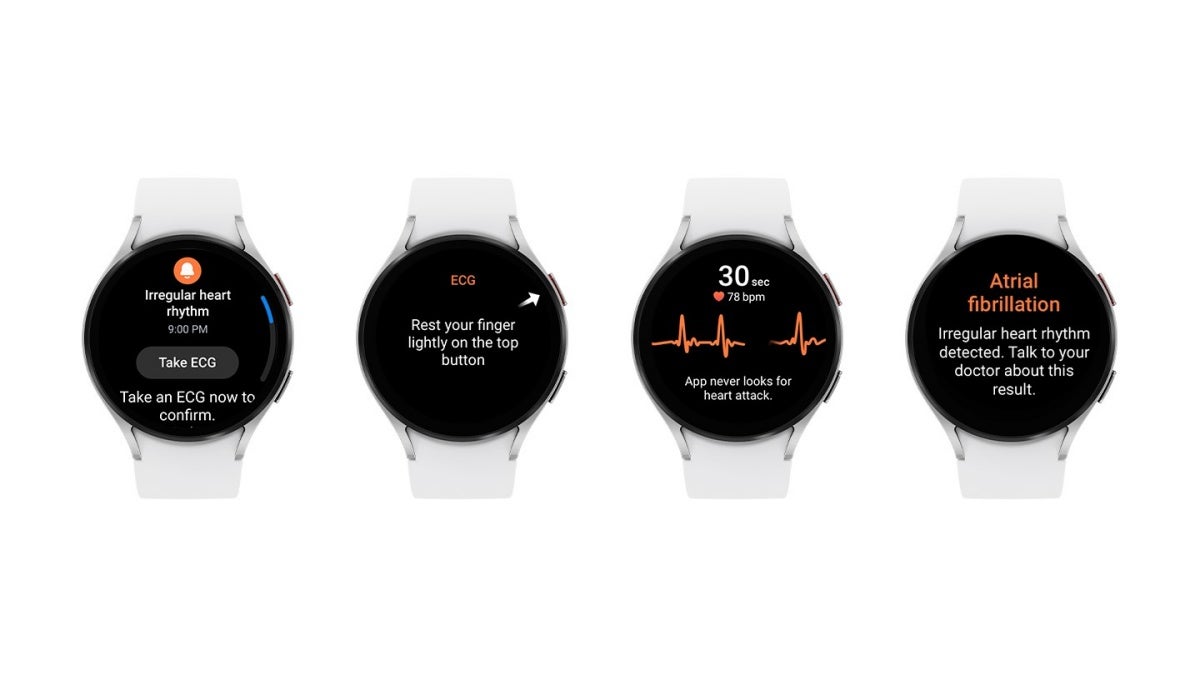 Who's interested in buying the Galaxy Watch 6? What do you mean
what
Galaxy Watch 6? The Galaxy Watch 6 Samsung just officially and (indirectly) confirmed for a release "later this year" with (at least) one groundbreaking new health feature on deck.
The potentially life-saving feature will be part of One UI 5 Watch, which is a collection of software improvements and optimizations aimed at helping you sleep better and understand your general wellness better headed for the Galaxy Watch 4 and Watch 5 lineups later this year in addition to the technically unannounced Watch 6.
Naturally, you shouldn't rely on the IHRN technology to diagnose and monitor serious heart conditions, but in conjunction with the existing ECG (electrocardiogram) capability, this could send you to the doctor at the opportune time to nip some problems in the bud and treat them before they get out of control.
Specifically, you will receive alerts from your (current or future) smartwatch after the Samsung Health Monitor app produces a "certain" number of consecutive irregular heart rhythm measurements. Because such results
can
indicate atrial fibrillation (AFib), the app will prompt you to take an ECG and "confirm" the presence of a prospective issue you may then want to get further investigated at a doctor's office with medical-grade equipment.
If this all sounds weirdly familiar, you should keep in mind that Samsung is by no means the world's first smartwatch manufacturer to offer this type of "proactive safety solution" to widespread health issues around the globe.
Irregular rhythm notifications have been a thing on industry-leading Apple Watches since 2018, in case you're wondering, which is probably just one of the many reasons why the Cupertino-based tech giant reigns supreme in the smartwatch market. 
But it's definitely better to be late to adopt this kind of feature than never support it, so we're obviously (a little) more excited than before for the upcoming Galaxy Watch 6 and Watch 6 Pro/Watch 6 Classic.