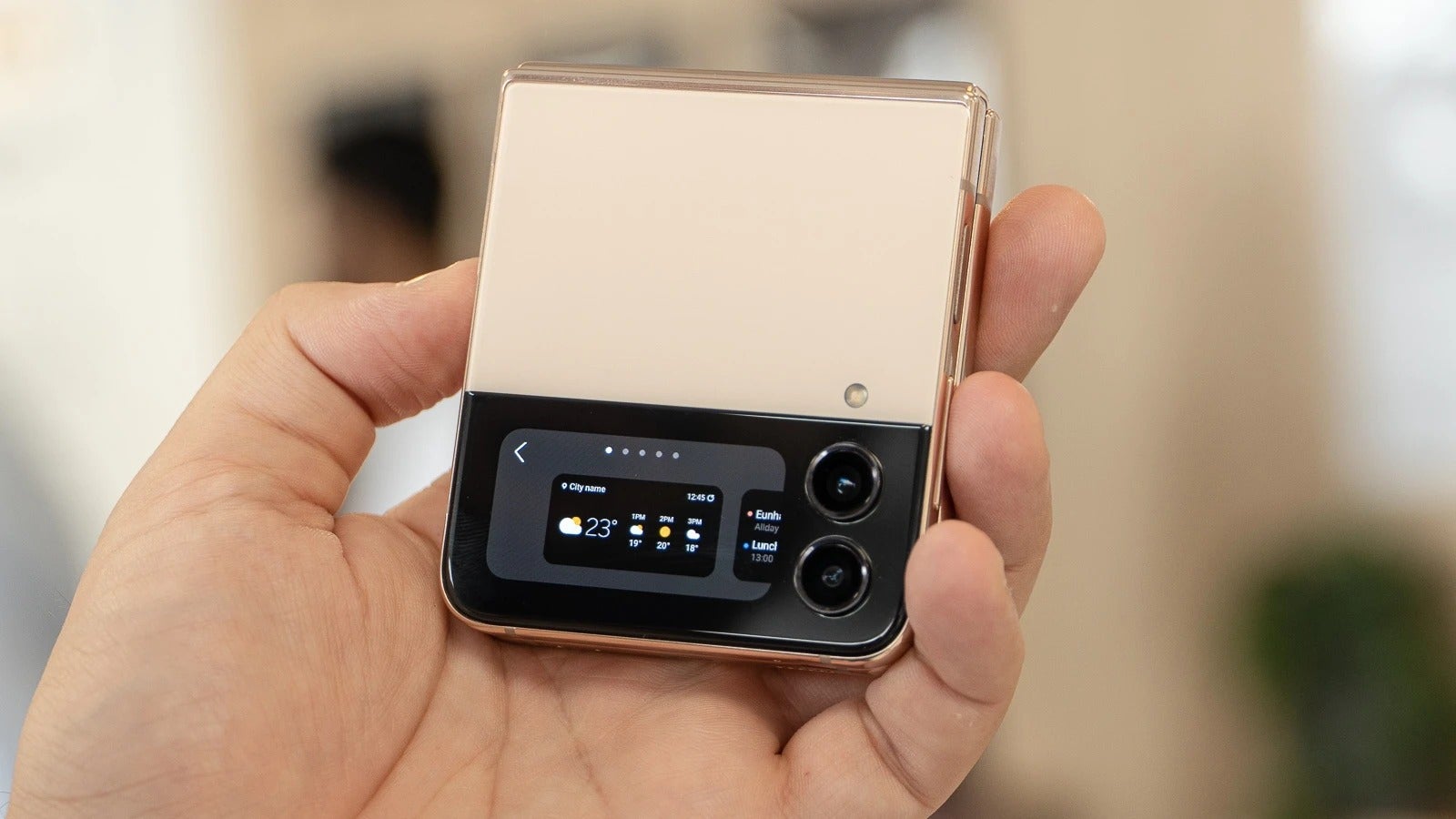 While we are waxing poetic about the best foldable phones like the Galaxy Z Fold 4, it is actually the sub-$1000 clamshells that are making real inroads into increasing the foldables' popularity with the mass consumer. If you score some of the Galaxy Z Flip 4 deals floating around, that tag becomes even more appealing.
Samsung's Galaxy Z Flip 4 is perhaps the most popular foldable handset out there, but it is seeing an increased competition from superior clamshells like the excellent Oppo Find N2 Flip, so Samsung will be responding with plenty of Galaxy Z Flip 5 upgrades later in the summer.
Chief among those will be the new and enlarged cover screen to match what Oppo is offering on its debut clamshell phone with foldable screen. There will be other Galaxy Z Flip 5 specs upgrade, apparently.
Samsung Galaxy Z Flip 5 camera specs
Instead of resting on its camera hardware laurels, a reliable
tipster claims
that Samsung is preparing to upgrade the main camera sensor of the Galaxy Z Flip 5. Unfortunately, this upgrade doesn't include increasing the sensor's resolution beyond the 12MP available now on the Galaxy Z Flip 4.
This may sound a bit disappointing, considering that the competition is already at 50MP of Sony IMX sensors for the main cameras on their clamshell phones. It remains to be heard what kind of upgrade Samsung has prepared for the main 12MP camera of the Z Flip 5, though.
While it may not offer increased resolution, Samsung may opt for a larger sensor and pixel size, which would improve the low-light abilities of the Z Flip 5 camera, all other things being equal. 
On the other hand, if Samsung decides to fully match the competition and release the Flip 5 with a giant for clamshell standards 3″+ external display, the space for placing a larger sensor becomes even more restricted. 
The upgrade could then be in the form of a newer sensor generation with more features, but we'll have to get our grubby mitts on the Z Flip 5 in a few months to see which way Samsung went with for the new camera sensor.