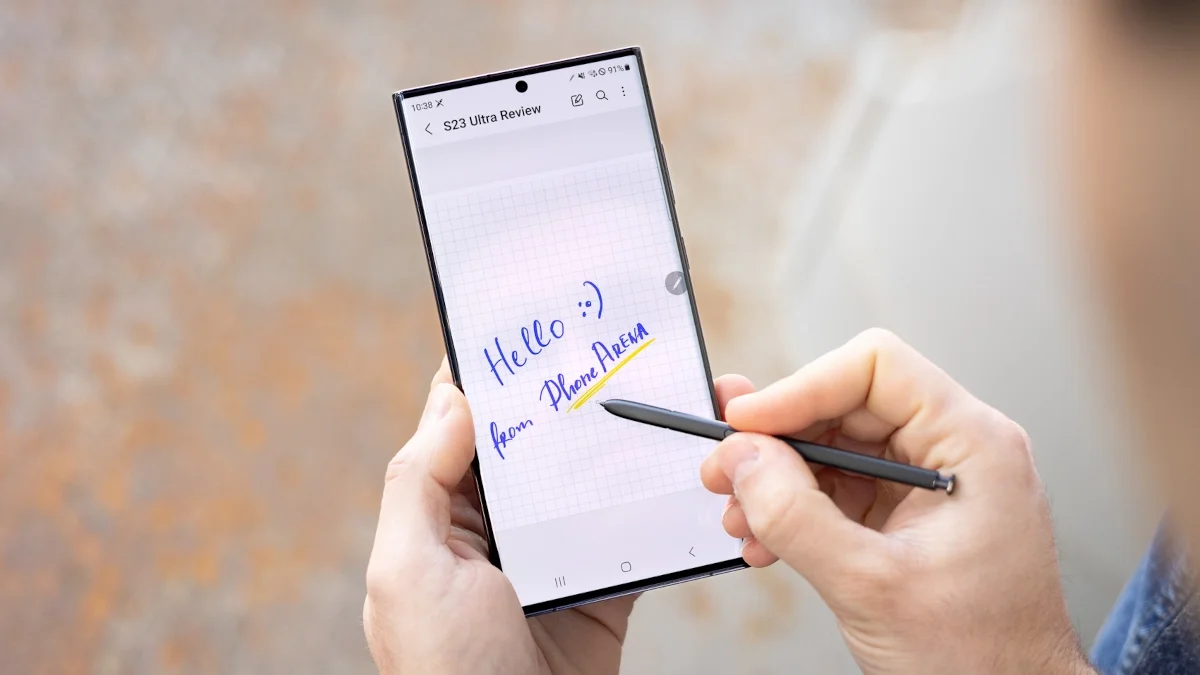 Samsung's Corporate Executive VP Patrick Chomet spoke with
CNBC
and revealed that sales of the just-released Galaxy S23 series are surpassing sales of 2022's Galaxy S22 line over the same time span. Leading the way is the top-of-the-line Galaxy S23 Ultra which features a 200MP rear-facing camera, the S Pen digital stylus, and design cues from the Galaxy Note line which Samsung no longer produces.
The Galaxy S23 Ultra has captured about 60% of Galaxy S23 series revenue to date, Chomet says. The price of the base model is $1,199.99 and is equipped with 8GB of memory and 256GB of storage. All three Galaxy S23 models (including the Galaxy S23, Galaxy S23+, and Galaxy S23 Ultra) are powered by an overclocked Snapdragon 8 Gen 2 for Galaxy chipset. Speaking in Barcelona at the MWC 2023 "connectivity event," Chomet said, "We expect, kind of, a healthy portion of the mix, to be skewed toward the premium."
Chomet adds that Samsung is hoping to generate double-digit revenue growth for its premium handsets this year. That includes the Galaxy S23 Ultra and Samsung's two foldable models (the Galaxy Z Fold 4 and the Galaxy Z Flip 4). The executive also said, "So we are on the premium segment, despite the difficult economic environment, we see a steady opportunity for us. And the reason is we are very competitive, because we have brought a lot of innovation in that segment."
Order the Samsung Galaxy S23 Ultra now!
Samsung is looking to rebound from a tough 2022. Last year, its operating profit in the manufacturer's mobile and networks business declined 16% on a year-over-year basis. But overall demand is growing for premium smartphones which are priced at $800 and up. These high-end phones accounted for 18% of the revenue generated by the total smartphone market last year up from 11% in 2020 according to data from Canalys.
The Samsung executive says that based on the numbers, which show that the Galaxy S23 Ultra is the most popular model in the line, there are still people "who want the best of the best."