Samsung fixed the last thing iPhone was better at? Why Galaxy S23 Ultra is my new best phone for watching movies
You know, of all the great things about a Samsung flagship, there'd always been that one drawback that was very, very major to me. And even more insane was how Samsung never appeared to even remotely aim to address it.
I first noticed it with the Galaxy S20 series, and unfortunately, nothing changed with the S21 a year later. So what about yet another year later?
And what exactly was that big clutch that's been stopping me from using a Samsung flagship as my long-term daily driver? Well – the speaker quality.
Say what you will about iPhones, but Apple never skimps on the speakers. They have good bass, and a surprisingly strong stereo effect, despite the fact that, like most modern phones, the iPhone just uses one bottom-firing speaker, plus the weaker earpiece as a "second speaker."
Well, Samsung's pre-Galaxy S23 phones, while having the same setup, had quite the tinny sound in comparison, with almost no bass, and with that, were not exactly my favorite for activities like watching YouTube videos or movies.
And, after all, that's what me, and many others do on their phones for countless hours every week, so it's not a small issue we can sweep under the rug and move on.
But thankfully, lightning didn't strike thrice, and Samsung apparently took feedback into consideration, indeed improving its speaker situation in 2023, and making its already nearly-perfect flagships… perfect now!
This year Samsung fixed the one key feature that made its phones notably worse than an iPhone… And I appreciate it a lot, Sammy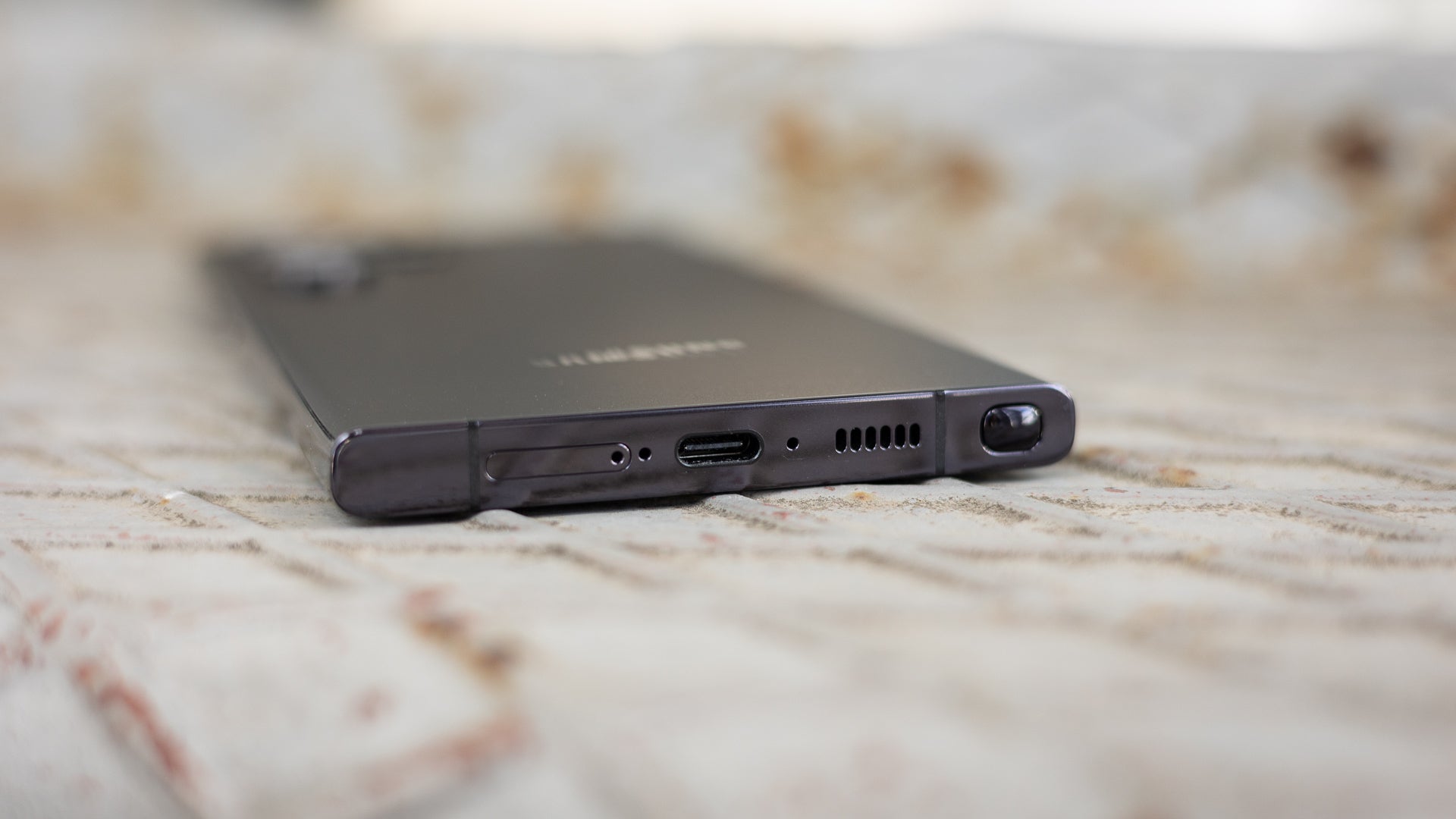 One of the pros we gave in our Galaxy S23 Ultra review went to the loudspeakers, which sound much better now. A big improvement from last year, and the years before, as we have louder, much clearer sound, and – what I personally love the most – stronger bass.
See, bass is important, because it adds some significant extra immersion to whatever you're watching. Imagine watching an action movie – you see gunshots and explosions happening on your phone's gorgeous, big OLED display, yet they don't really seem to have the impact that they should. You don't feel immersed into the action, and rightfully so. That's what tinny speakers do.
Well, with Samsung finally addressing and fixing that, the Galaxy S23 Ultra's speakers can now closely keep up with the quality of its industry-leading display! Audio and visuals complimenting each other, equally well, as they should.
With that, I would consider the Galaxy S23 Ultra – arguably the best (non-folding) phone for productivity and multitasking – now also the best smartphone for watching movies. And yeah, sound quality is only part of the package, but I started with that, because it was the only part I felt was lacking prior to the S23 series…
Here's what was already great, and so awesome to see it return with the latest and greatest Galaxy flagship…
Nearly 7 inches of bright, colorful QHD HDR action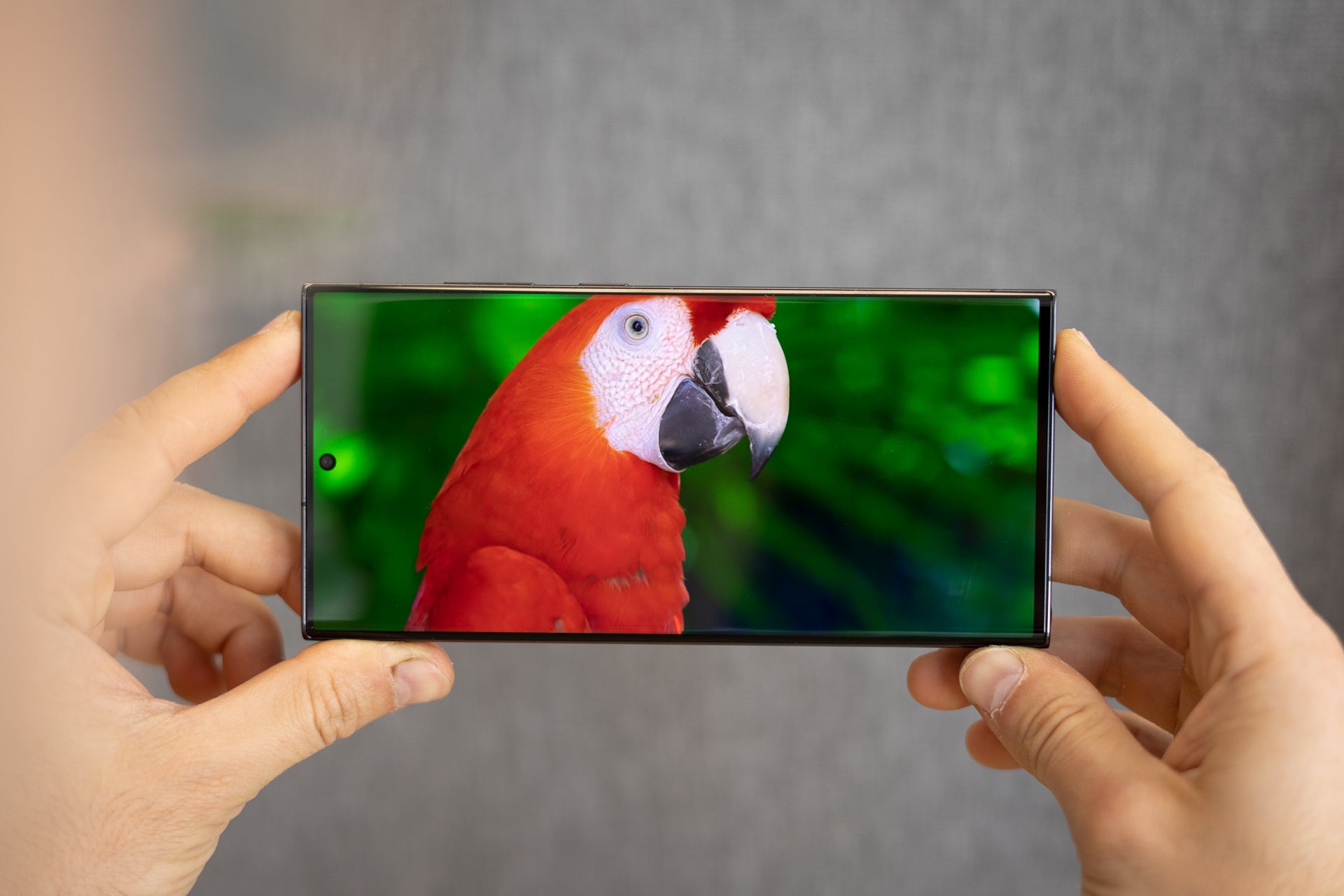 It's no secret that the S23 Ultra has the biggest display on a modern Samsung flagship, and Samsung's Display division itself is known for making gorgeous displays for not just itself, but even competitors like Apple. Because it's that good at it!
Pull that phone out of your (preferably roomy) pocket, and you have 6.8 inches of all the psychedelic, vibrant, smooth, digital visual wonders you can feast your eyes on. From sci-fi and action movies, through those 8K HDR demo videos on YouTube, to nature shows – everything looks stunning. Like you can almost reach in and touch it.
It's not only a Dynamic OLED display, which in Layman's terms means great contrast, pitch blacks, vibrant colors (when they need to be), but one with 1,750 nits peak brightness, which is a lot! And 120Hz refresh rate, which is double what the average phone screen refreshes at – meaning it's twice as smooth.
19.3:9 widescreen aspect ratio, with which I assume Samsung tried to make the S23 Ultra suitable for both productivity and watching movies, most of which are filmed at 16:9 (or wider) these days.
501 PPI (pixels-per-inch), which translated to normal human speech, means everything looks as sharp as a vintage Japanese katana right out of a Kill Bill movie.
And last but not least – we get that QHD resolution of 3088-by-1440 pixels. Now, that last bit I've seen people have issues with, but I personally believe QHD is about perfect for a smartphone of that size. Anything beyond that would hardly be noticeable for most users, and would just drain the battery quicker, needlessly.
Did you know why some phones can't play high definition video even if they have a high definition display?
This is a bit of a tangent, but surprisingly few people are aware of it. There's something else that can make or break your smartphone movie watching experience, and it's not hardware-related.
Whether your streaming platform of choice is Netflix, Amazon Prime, Disney+, or whichever, being able to watch high definition movies on them depends on whether your phone has Widevine DRM certification.
If you've ever bought a Chinese phone on the cheap, perhaps from a lesser-known brand, you may have experienced low video playback quality from those platforms on it, even if you are 100% certain that the phone's display supports high definition video. Well, it was probably lacking this one certification.
Thankfully that's not an issue on phones from mainstream, reputable brands, and obviously, Samsung being in the top 3, and its Galaxy S23 Ultra being its flagship baby – it's not an issue here. Samsung phones have the certification.
But it was interesting to mention, as not many people know about the DRM (digital rights management) games even your smartphone has to play and comply with, to give you the best experience.
Wait, shouldn't the Galaxy Z Fold 4 be the best phone for watching movies?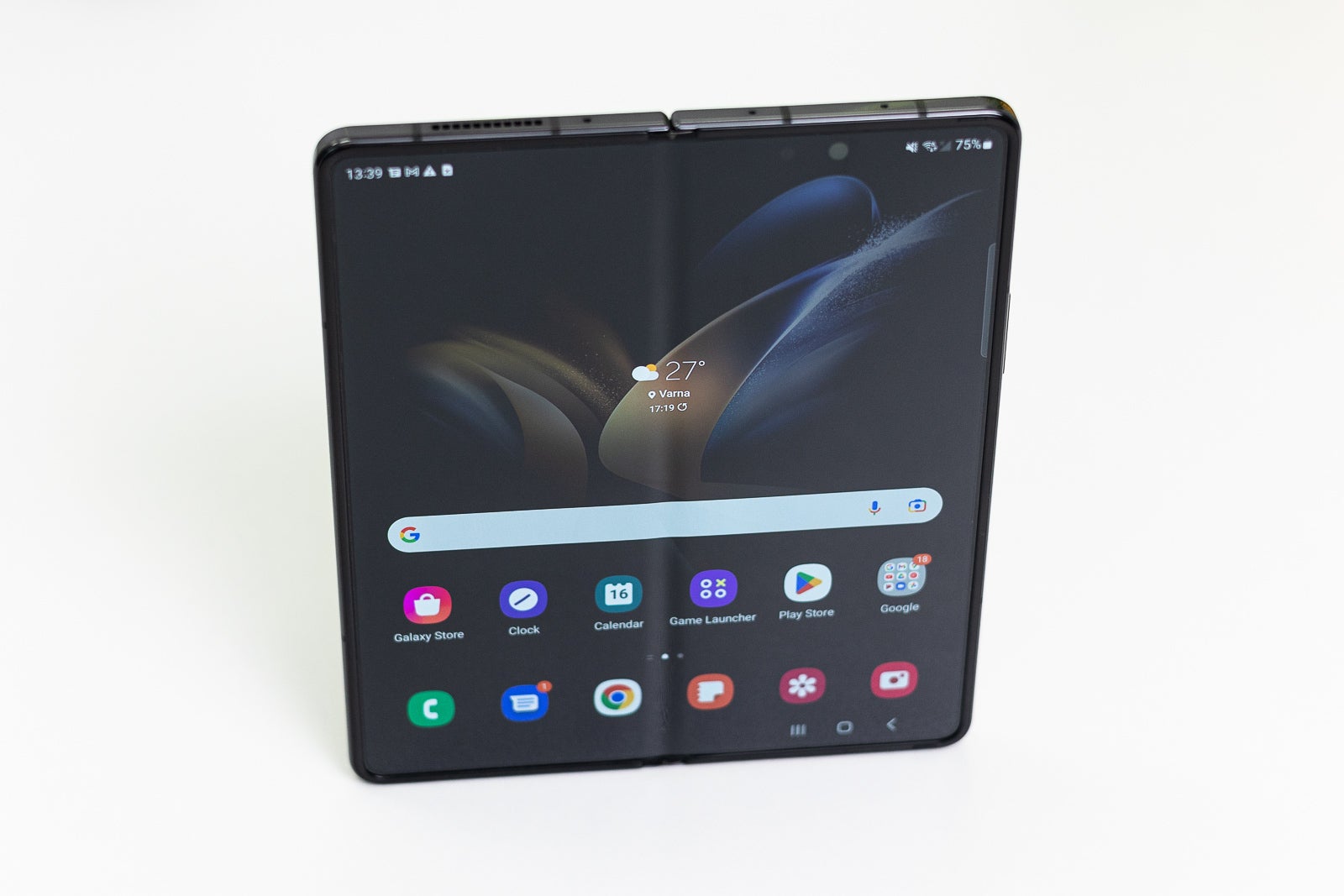 I bet some of you are wondering that, and it's a good question. I've praised the Galaxy Z Fold 4 many, many times in the past, and it is indeed my favorite smartphone in general.
However, as those of you who own one have likely noticed – it comes with concessions. Not only does it get tiresome having to fold and unfold it all the time, but its aspect ratio just isn't wide enough for most movies to fit the screen properly, even if it is indeed big. It's a bit square-ish, and not very wide. So it's great for productivity, reading books or browsing the web, but watching widescreen movies? Nah.
So what can you do to negate the situation? Well, you can either watch your average modern widescreen movie with black borders, which is the default, in which case your movie will be playing at about the same size as it would on a Galaxy S23 Ultra, so why bother?
Or, you can pinch-to-zoom your movie, in which case a huge chunk of content that's framed to the left and right will be cropped out, basically ruining your experience, as you'll miss a lot of what's going on.
Like I've said in the past, the Galaxy Z Fold 4 is a great phone, and perhaps the best phone for watching movies and shows… but only those made before the year 2000. See, in the 90s and back, some movies, and most TV shows, were filmed at a 3:2 aspect ratio, which happens to fit really well on the Z Fold 4. There are still black borders, but small ones, and pinch-to-zoom won't crop out too much of the image either. So for watching those – Samsung's folding phone is perfect.
But for modern, widescreen movies, some of which go well beyond even 16:9? Nope. This is why the S23 Ultra is my choice here, while I still retain my stance on the Z Fold 4 being the best phone overall, for multitasking, productivity, browsing the web, reading books, and watching older TV shows like Friends, or Married… with Children.
Do you have a Galaxy S23 Ultra on the way? And do you plan on using it for watching movies and videos, or strictly for productivity?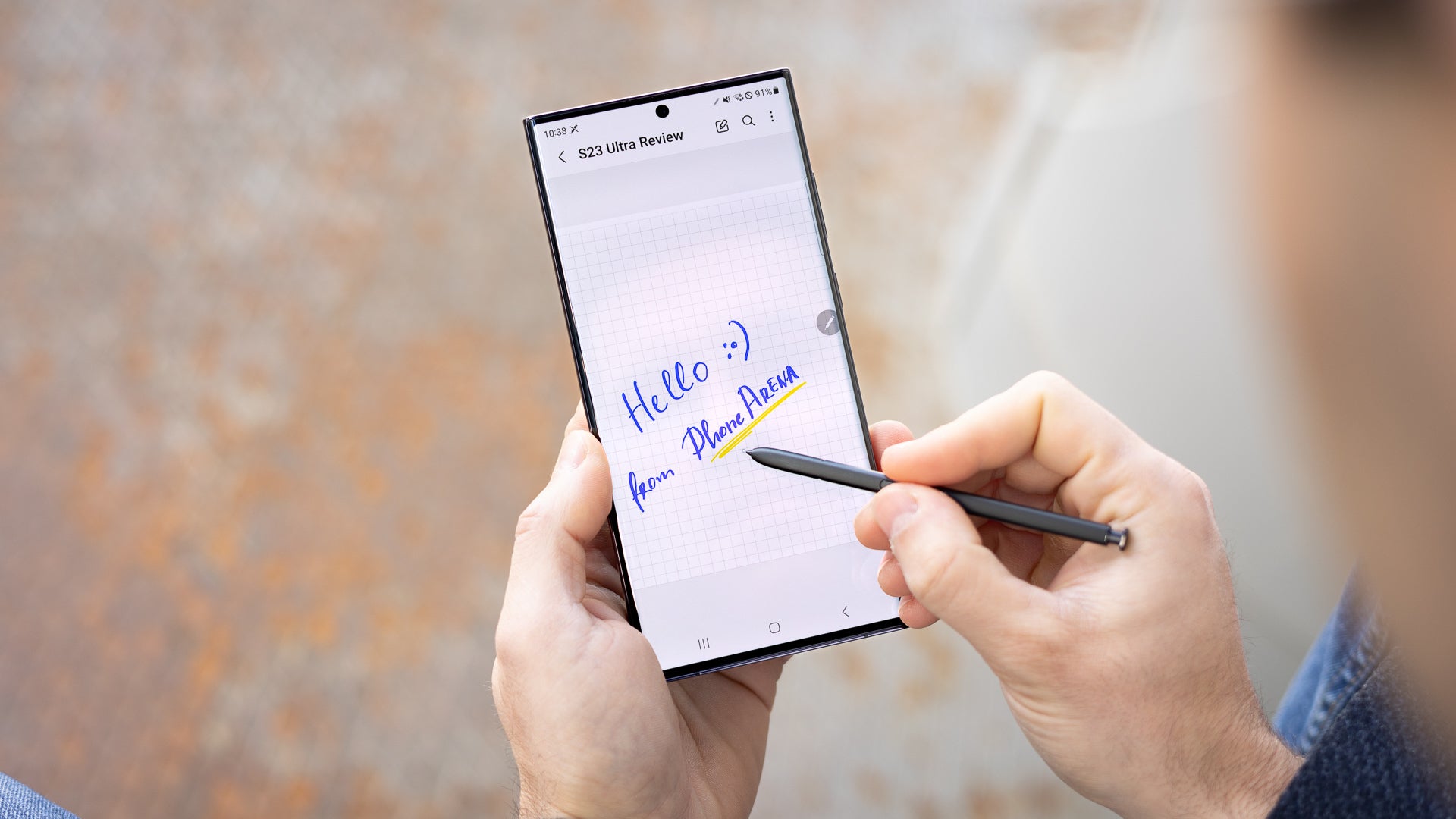 Let's face it – despite the fact that it's my new favorite phone for watching movies, the Galaxy S23 Ultra's main thing is the fact that it's a tech enthusiast's phone. One with productivity in mind; multitasking, and writing with a stylus… All the other things it's great at are just a bonus.
With that in mind, pre-orders for the Galaxy S23 Ultra are open, and shipping starts this Friday (February 17). Did you pre-order your new Galaxy S23 Ultra, and if so, are you planning to actually watch lots of movies and YouTube videos on it, or did you buy it for what's seemingly its main purpose – productivity?
If none of the above applies – share with us what's your current phone, and whether you're happy with it as a multimedia device? What's your favorite streaming service, and which show are you currently watching the most on your phone?