Apple is expected to release its Reality Pro mixed reality headset later this year with virtual reality (VR) and augmented reality (AR) features. According to
SamMobile
, during today's Unpacked event, Samsung announced that it also will be building a Mixed-Reality headset with help from partners Google and Qualcomm. Samsung did hint that the device will be arriving soon. Samsung referred to the wearable as an Extended Reality (XR) device.
Virtual Reality immerses the user in an environment that can range from the batter's box at Yankee Stadium to a lounge with a giant screen that will show streaming content. Augmented Reality takes a live feed and places computer-generated data on top of it. A good example of AR is the "Live View" feature on Google Maps for those walking. The display shows a live feed from the rear camera and computer-generated arrows are superimposed over the feed to show the user which way to go.
The Samsung XR headset will use a specialty Qualcomm chipset and the Korean manufacturer told
The Washington Post
that Meta and Microsoft are also partnering with Samsung to produce the XR headset.
The Post
reported that the head of the project said that the platform and the software need to be only "somewhat ready for the device to be a success." The company is looking to avoid the mistakes made by other firms who entered this space but didn't have the software ready in time.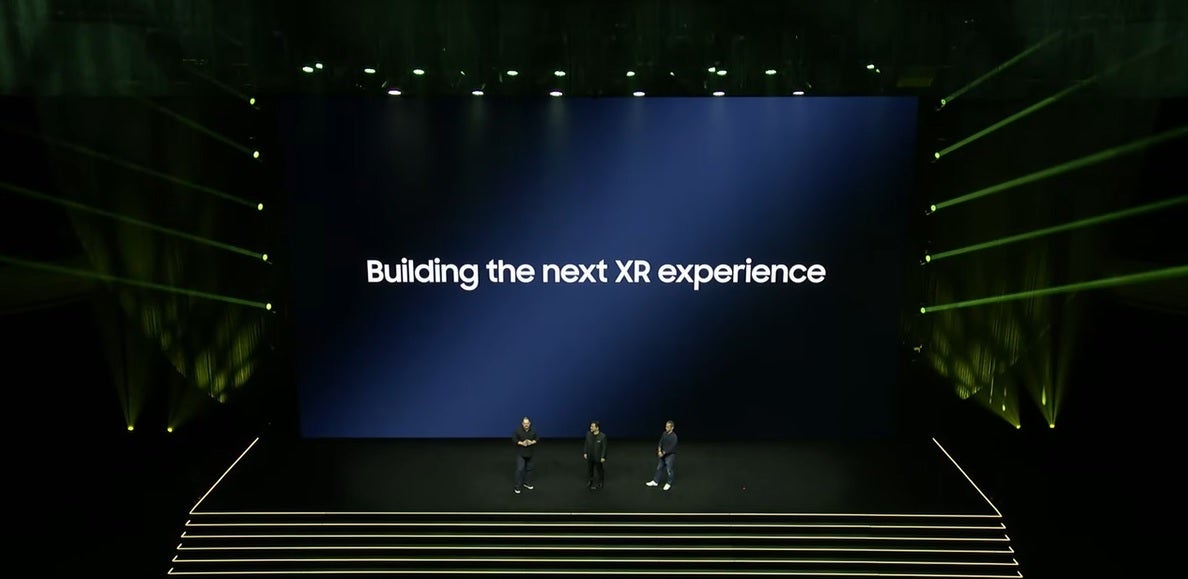 Samsung is working with Qualcomm and Google on its XR Mixed Reality headset
While no possible price tag was mentioned for Samsung's XR wearable device, Apple's Reality Pro will reportedly cost $3,000 and will be able to quickly switch between VR and AR. It is believed to be the most complicated product that Apple has ever made.
Samsung has been in the headset business before as it introduced the Gear VR headset in 2015 powered by the Galaxy Note 4's 5.7-inch QHD SuperAMOLED display. After a few years, production of the device came to a halt. Samsung then tried its hand at manufacturing a standalone Mixed Reality headset for PCs which also was discontinued by the company.
Hiroshi Lockheimer, Google's SVP in charge of Platforms and Ecosystem, said, "An exciting space where Google has been investing in for a long time across both experiences and technology is AR and VR. These technologies are integral to the new phase of computing as it can change the way we interact with people and information to get things done in the real world."
So now the Apple-Samsung rivalry will go beyond smartphones, tablets, and smartwatches to include Mixed Reality headsets.