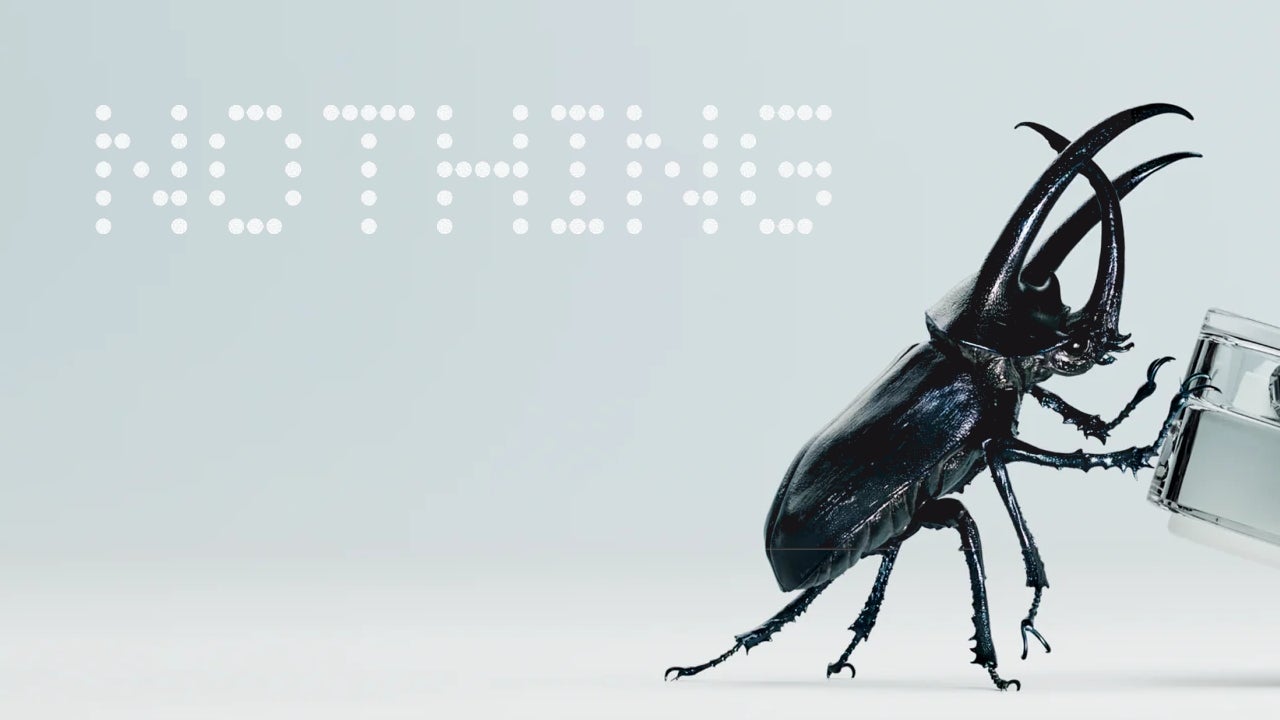 Yesterday, what appear to be official renders of Carl Pei's upcoming Nothing Ear (2) earbuds—complete with a full list of technical specifications—leaked online. The leak shows what look to be marketing images of the earbuds while being held or worn by product models.
Pei's second-generation earbuds, the Nothing Ear (2), were leaked by OnLeaks in collaboration with TheTechOutlook in several official-looking models. Similar to the renders we saw in late January, the new ones show a set of earphones that look nearly identical to the first iteration, except these have the added bonus of showing the earbuds in action —presumably for advertising or Nothing's own website.
The leak reveals that although the buds will look very much like the original model, including the semi-transparent design, we will actually see some significant upgrades. Most notable is the weight of the buds, which has been reduced to 4.5 grams from the 4.7 grams in the previous version, even with the drivers retaining the same 11.6mm size.
Battery life is another area where we will likely see some improvements, according to the leak. While the earphones themselves haven't changed, the case's new maximum runtime of 36 hours is an improvement over the original's 34.
It is expected that support for active noise cancellation will be present as well, except this time the feature will allow users to adjust or personalize the strength to their liking. Similarly, multi-connect, or the ability to connect two devices at once, and an advanced EQ, are expected to be part of the feature set.
Although it is estimated that it will be around the $149 price point as its predecessor, pricing for the Nothing Ear (2) earbuds is still an unknown at this point. Fortunately, the Ear (2) launch event is scheduled for March 22, which is just a week from now. This means, we won't have to wait long to find out whether the leak is correct.