Recently Google wrapped up its plan to merge the consumer-oriented Google Duo app with the enterprise-focused Google Meet app to create a single app for all of your video needs called (drum roll, please) Google Meet. Just the other day we told you that Google is requesting that users delete the Meet (original) app from their Android and iOS devices.
Google has now announced
that it is allowing Meet users in a video conference to turn off the video feed from other participants during a meeting.
Now why would someone want to do that? Well, perhaps you want to focus on certain participants in the video conference that you're a part of. Maybe you want to listen to the guy (or gal) who is presenting the meeting, or another participant is distracting you from giving your full attention to what is being said and shown. Or maybe you are on a monthly data plan and you want to reduce the amount of data being consumed by a Google Meet video conference.
You can shut down the video feeds from certain participants and the best thing is that they will never know (unless you tell them). This feature will be available on the desktop and mobile devices.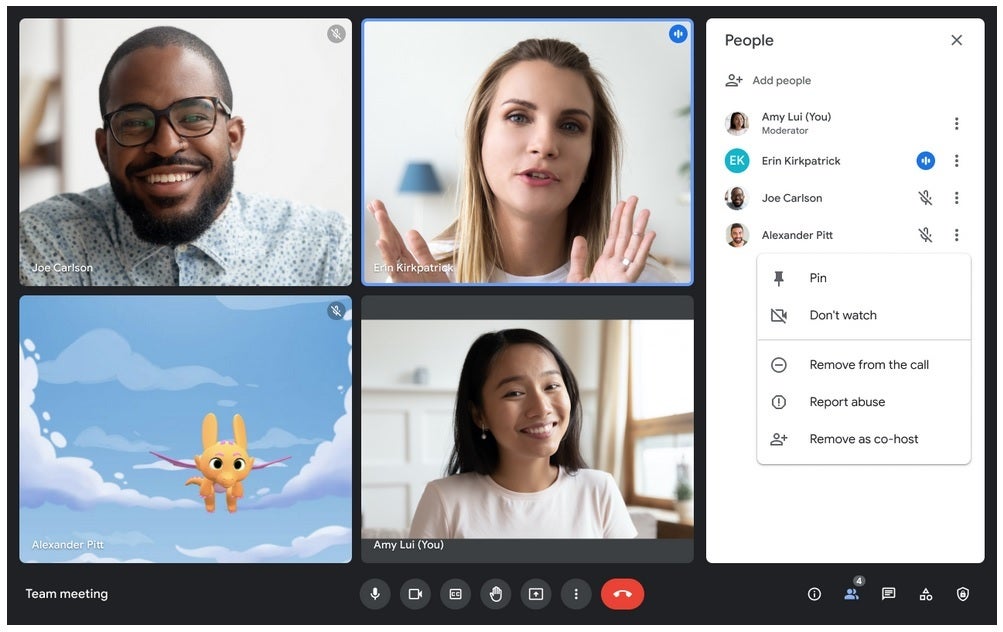 Google Meet users on the desktop and mobile can shutdown distracting video feeds
If you're joining a Google Meet meeting via a mobile device, by selecting "Audio only" all video feeds will be turned off except for those presenting content. On the desktop, you can select whose video feeds you want to turn off by following the following directions: In a Google Meet conference (again, on the desktop), open the People panel. Tap the three-dot menu next to a particular participant, and select "Don't watch." To turn the video back on, from the three-dot menu and select "Start Watching."
The new feature started rolling out yesterday and it is expected to take 15 days to complete.