After announcing its plan to prevent its customers from sharing their accounts with friends and family, Netflix started to trial new changes to password sharing in several countries from Latin America, including Chile, Costa Rica, Peru, Argentina, El Salvador, Guatemala, Honduras, and the Dominican Republic.Earlier this week, Netflix
announced
that the changes to account sharing revealed last year will be rolled out in more countries. Detailed at the beginning of this month, these changes are now introduced in four countries before being rolled out globally in March.
Starting today, changes to account sharing are rolling out in Canada, New Zealand, Portugal and Spain. If you live in any of these countries and share your account with one or more people, you'll have to pay extra. But first, customers in these four countries will be asked to set their primary location, which will allow them and anyone who lives in the household to use the Netflix account.
Next, Netflix customers who'd like to provide access to their account to someone else will be able to do so from the Manage Access and Devices page. Another important change involves the ability to transfer a profile to a new account, which is paid for, thus keeping personalized recommendations, viewing history, My List, and saved games.
Don't worry, even after setting your primary location, you will still be able to watch Netflix on your personal device or log into a new TV when you're not at home.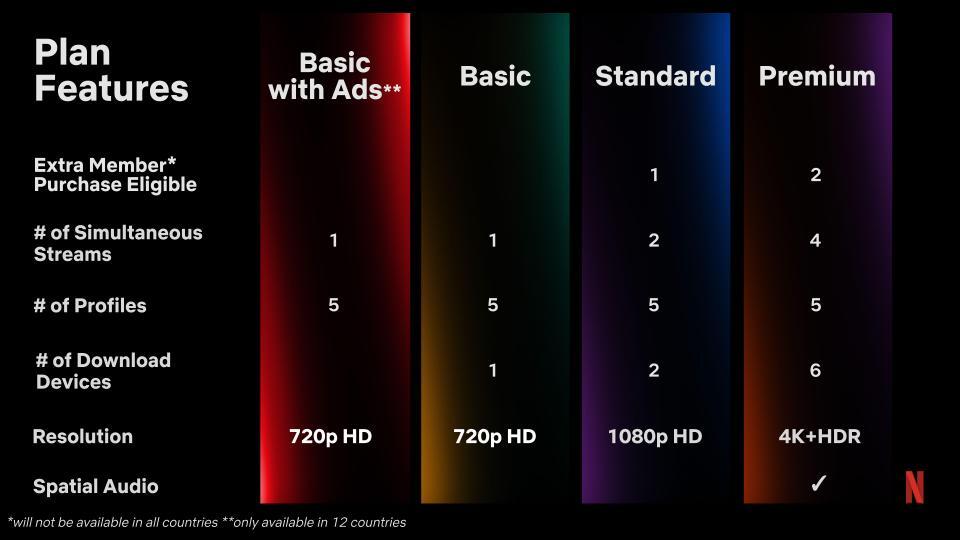 The most important part of these changes is the option to buy an extra member. To continue to share your account with others, you will have to pay for each extra member who uses your account. Netflix customers subscribed to either Standard or Premium plan and live in one of the four countries mentioned can add an extra member sub account for up to two people they don't live with.
Each sub account comes with a profile, personalized recommendations, login and password of their own. As far as the price goes, a sub account costs CAD$7.99 a month in Canada, NZD$7.99 in New Zealand, 3.99€ in Portugal, and 5.99€ in Spain.