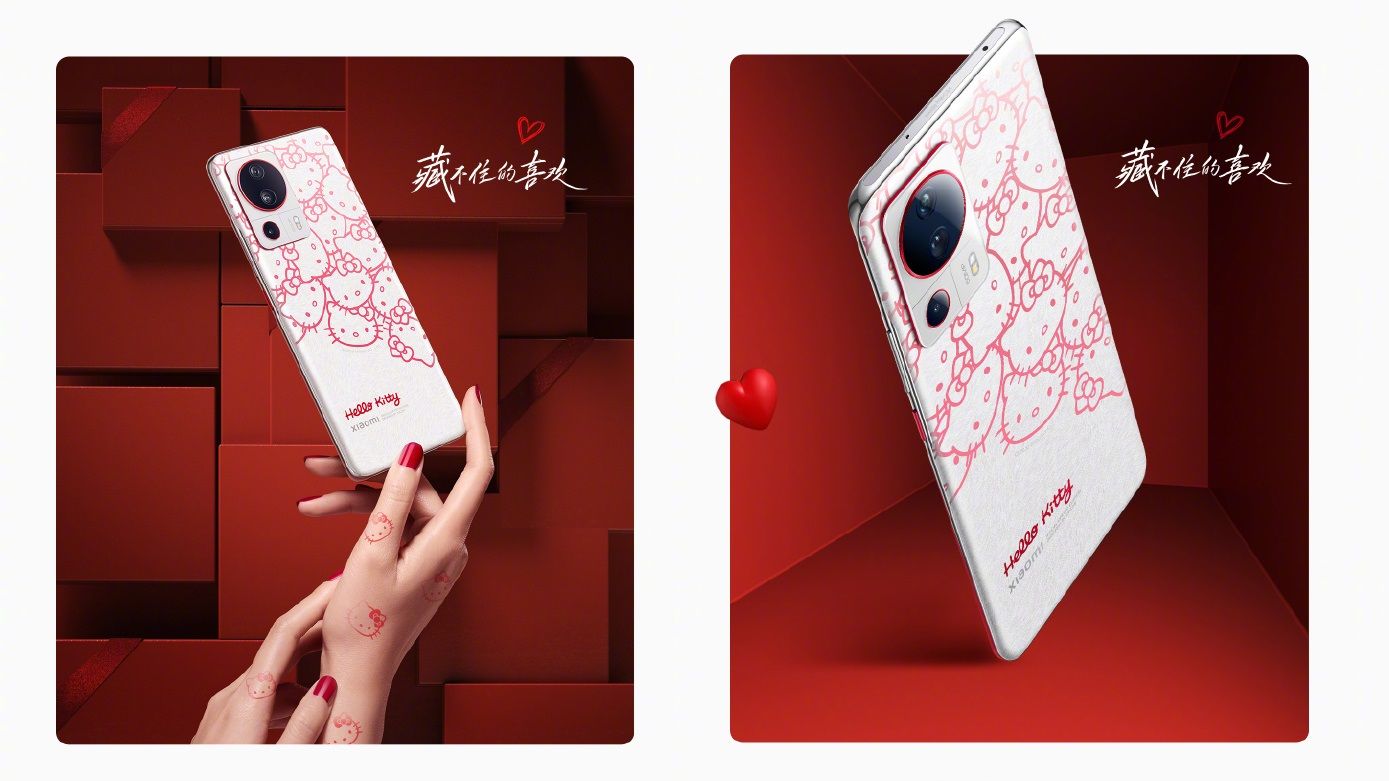 We've had a lot of Limited Edition phones over the years, but the sad thing is that the majority of them are really "limited" to the Asian market. There's almost no love for cool phones in the West, barring the amazing Diablo and Batman ROG phones. Now, Xiaomi is adding more salt to this open wound with the Xiaomi Civi 2 Hello Kitty edition.Obviously, this one is a collaboration between Hello Kitty and Xiaomi, and we're talking only about a visual makeover. The internals remain the same as the ones found in the regular Civi 2, including a Snapdragon 7 Gen 1 chipset, 12GB of RAM, and 256GB of storage. The device features three cameras on the rear, with the main camera equipped with a 50MP Sony IMX766 sensor.
Starting February 9, the smartphone will be available for purchase on the Xiaomi website. The initial price point is set at CNY2,799 ($410), which was the original cost for the basic 12/256 GB model, but it has now been slightly discounted to CNY2,699 ($400). As stated at the beginning, this phone is slated for the Chinese domestic market, so if you really want to rock something like this, you could try and import it the hard way or make a custom skin.
Fun fact: the Hello Kitty franchise comes from Japan (which is unsurprising) and dates back almost 50 years. The first appearance of Kitty White (or the kitty with no name) was on footwear merchandise back in 1975. Now the franchise has spread all over the world and apparently also found its way to the smartphone realm. This isn't the first Hello Kitty phone; there were many models (mainly in Japan) featuring the cute character, whose name, by the way, comes from Alice in Wonderland.
Also Read: