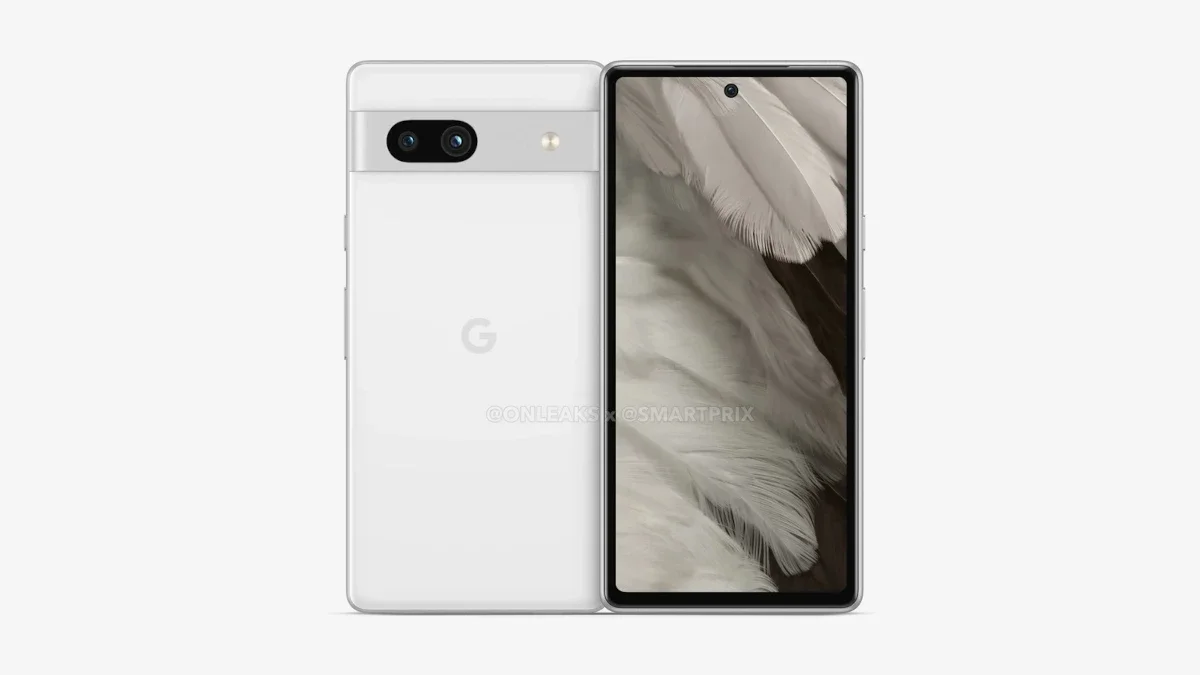 The rumor mill says that Google has beefed up its mid-ranger this year with the 6.1-inch OLED panel featuring a refresh rate of 90Hz (the Pixel 6a had a 60Hz refresh rate) and a 1080p resolution. The Tensor 2 SoC is expected to be under the hood and the Pixel 7a could be the first Tensor-powered phone to include Qualcomm's Wi-Fi Bluetooth chip, the WCN6740.
The Pixel 7a will reportedly feature the 64MP Sony IMX787 image sensor which should anchor the rear camera array. The second rear-facing lens for an ultra-wide camera will be backed by a 12MP sensor (supposedly the Sony IMX712). And the device could support 5W wireless charging if the rumor mill has it right.
We'd also expect the phone to support the Magic Eraser, which removes unwanted people, animals, and objects from photos. It should also include the Direct My Call feature which shows you on the screen all of the possible options when ringing up a business. This allows you to skip having to listen to the recording ("Press 1 for accounting, press 2 for customer service, press 3 for sales"). Since it will be powered by the Tensor 2, the Pixel 7a might include Photo Unblur which fixes blurry photos taken by any camera and stored on your Google Photos app.
This is shaping up to be an exciting mid-range Pixel offering with a design that looks similar to the Pixel 7 from the back. Looking at the display, the bezels are thicker on the Pixel 7a. The Pixel 6a featured 6GB of LPDDR5 RAM and 128GB of storage; we could see the same configuration for the Pixel 7a this year. The Pixel 6a was priced at $449 and a similar price might be in store (no pun intended) for the Pixel 7a. Last year Google offered some great trade-in values and we're hoping to see a repeat this year.