It has been a while since legendary manufacturer HTC had introduced a phone in the market. The last time we got to play around with a high-tier HTC phone was the HTC U12+ from 2018. It had cool elements like a transparent back and a completely button-less design (yup, way back then), but ultimately it lacked the oomph to take attention away from the iPhone Xs and Galaxy S9.
But it seems HTC is prepping to take another stab at the market. Very recently, the company announced two new entry-level phones — Wildfire E2 Play and Wildfire E3 Plus. And yes, it does seem like the company hasn't learned much because, again, we have two phones with completely confusing naming schemes and overall underwhelming features.
OK, fair, those devices are meant for developing markets and will probably see limited releases in very specific spots in the world. But here's a treat —
HTC preparing a new top-tier phone?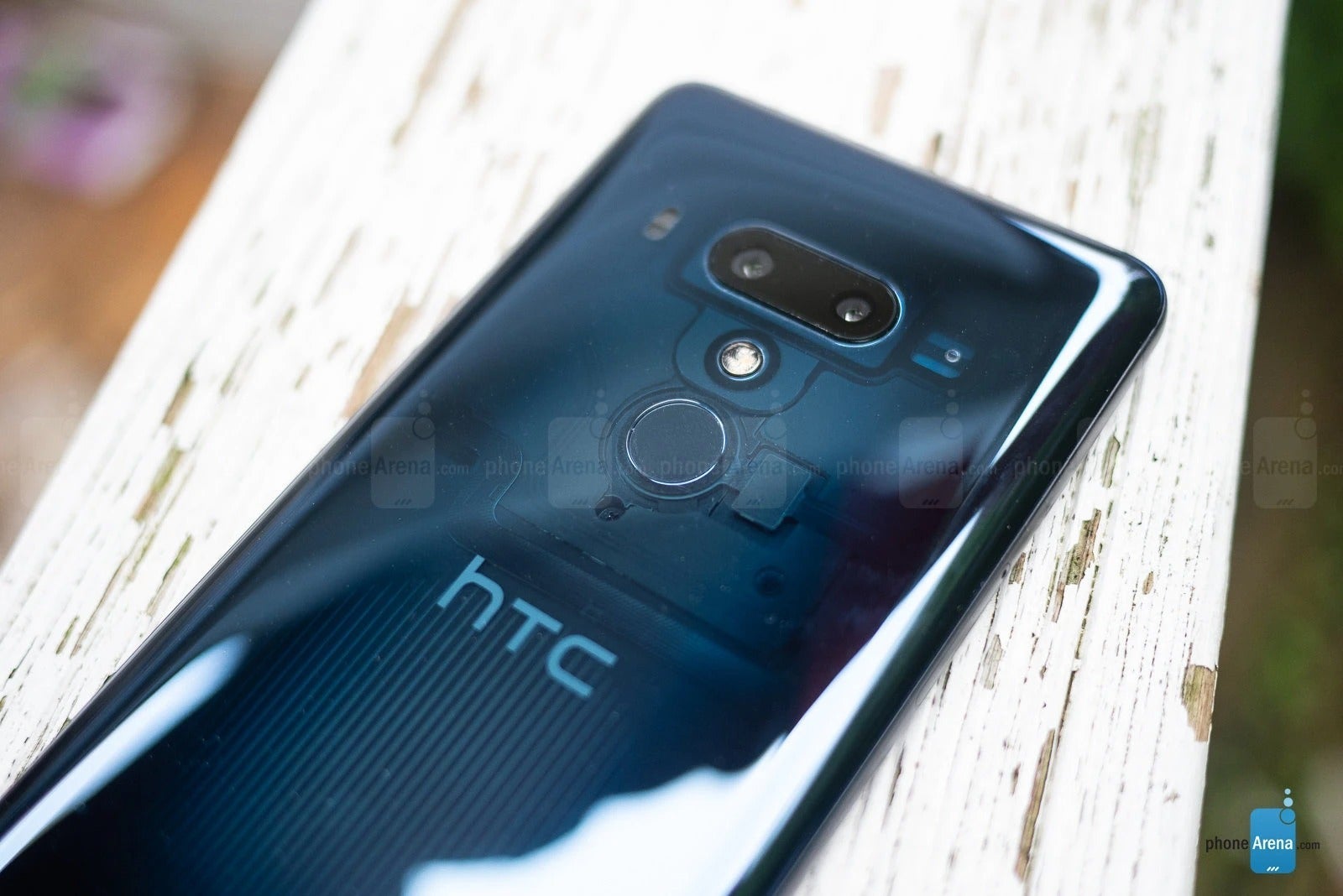 HTC U12 Plus from 2018
A
Geekbench listing
surfaced, showing us a new HTC U23 Pro phone. Now, the HTC U moniker used to be reserved for flagship phones last time around, and we have no reason to believe that has changed. Especially since it has the Pro affix.
Anyway, what does the Geekbench page say? Well, the processor is an octa-core capable of hitting clock speeds of 2.4 GHz. This kind of looks like a Qualcomm Snapdragon 7 Gen 1 — the specs align, though the result numbers don't really match up with other phones with that processor that have went through Geekbench. Specifically, the HTC U23 Pro did a bit better in the Single Core test and a bit worse in Multi Core than the average Snapdragon 7 Gen 1 phone results out there.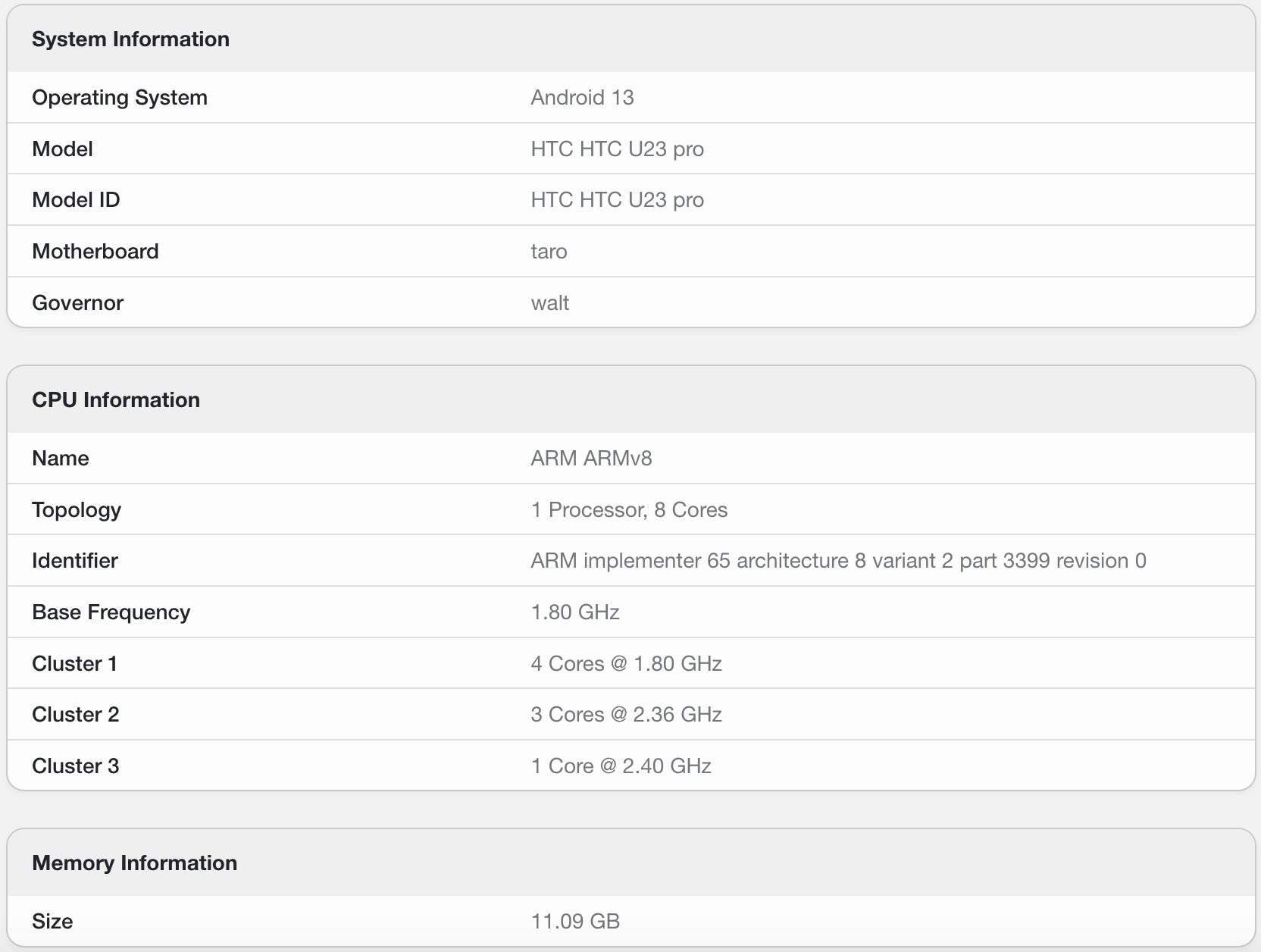 But let's say that it's a Snapdragon 7 Gen 1 — this processor was released in 2022 and it is meant to go into more budget-oriented gaming phones. Qualcomm outfitted it with all of its tech for fast touch response, spatial audio, isolated voice capture, and pristine haptics, and cut out some bells and whistles from the camera department and performance cores to make it more affordable.
Further down the specs sheet, we see that this supposed HTC U23 Pro has 12 GB of RAM, which reaffirms our belief that this will be a flagship-type device.
When is the HTC U23 Pro going to launch?
At this point, HTC has said nothing, so we are pretty much in the dark. In fact, this Geekbench listing came out of the blue, but it was a pleasant surprise. We'd love to see HTC take another stab at unique, quirky phone designs that you can't find anywhere else.
Seeing as the phone has what seems like an official name (Geekbench doesn't identify it as a weird number or project name), it seems that the HTC U23 Pro is almost ready to be revealed? That is all assuming that the Geekbench listing itself is completely legit, of course.
What phones is HTC known for?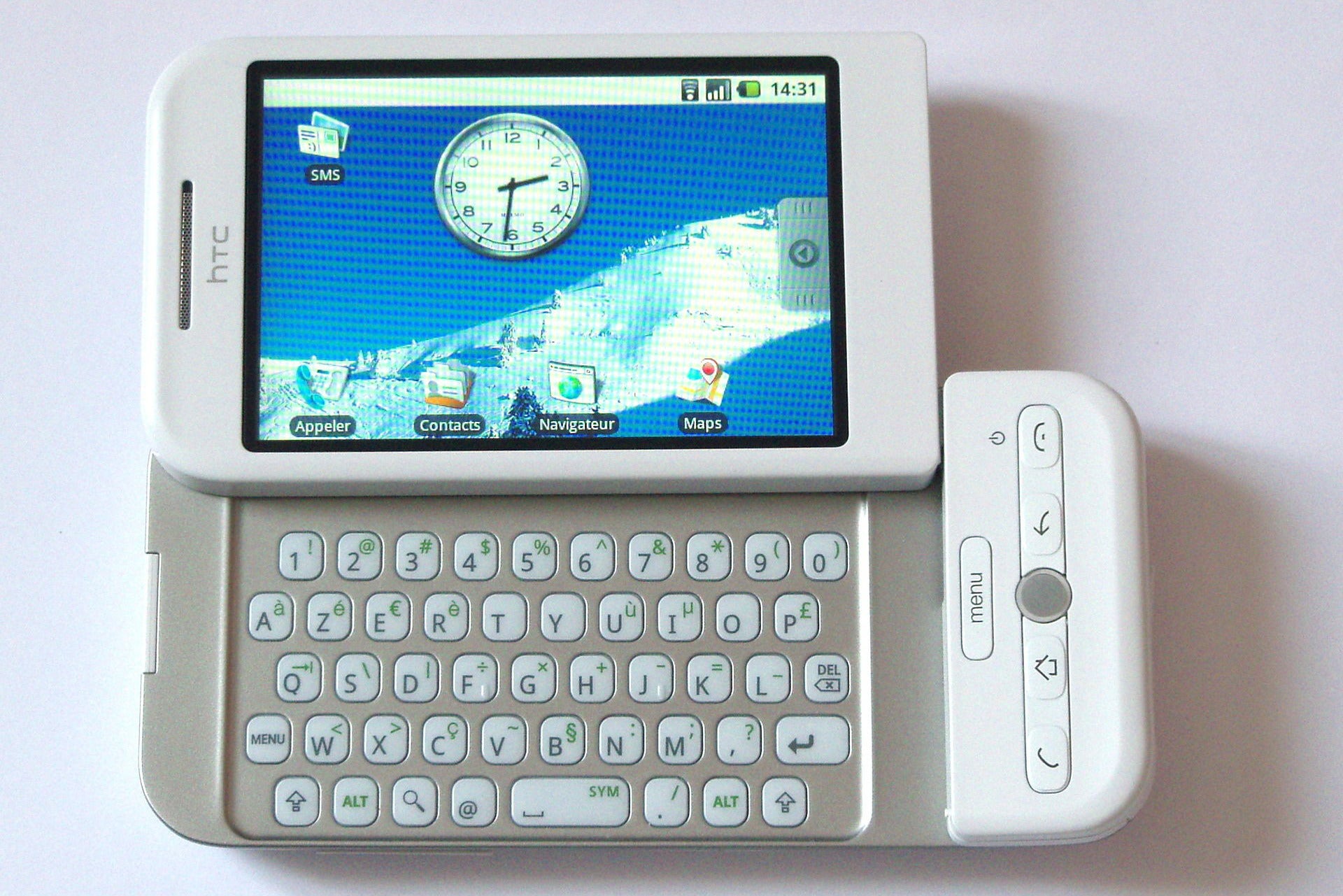 HTC Dream
Why do we call HTC legendary? Well, this was the manufacturer that gave us the first-ever Android phone — the HTC Dream, back in 2008. It combined the idea of a full touchscreen, a-la iPhone, with a QWERTY keyboard like to popular-at-the-time BlackBerry phones.
HTC continued to make very robust, pretty, and well-designed handsets for the years after — the classic HTC Desire and HTC Wildfire phones found their way into many users' hands. And the company somehow managed to innovate, year after year, in a way that differentiated it from the competition.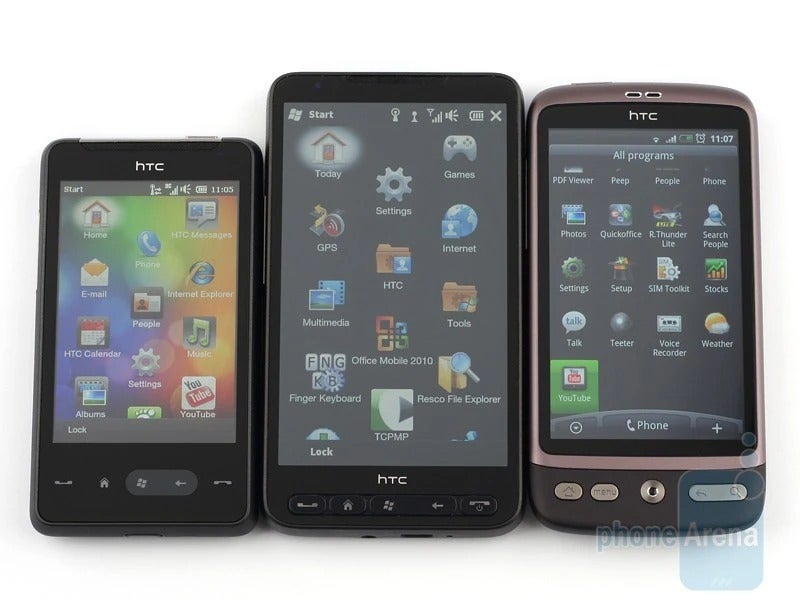 HTC HD mini, HTC HD2, HTC Desire
Many believe that HTC's peak was the HTC One M8 — a smartphone with huge front-facing stereo speakers, that just sounded incredible by 2014 standards. The HTC One M9 was a retread of the same design, with improvements to the sound and performance. But the community judged HTC harshly for "recycling" the One M8, and the M9 ended up not selling very well.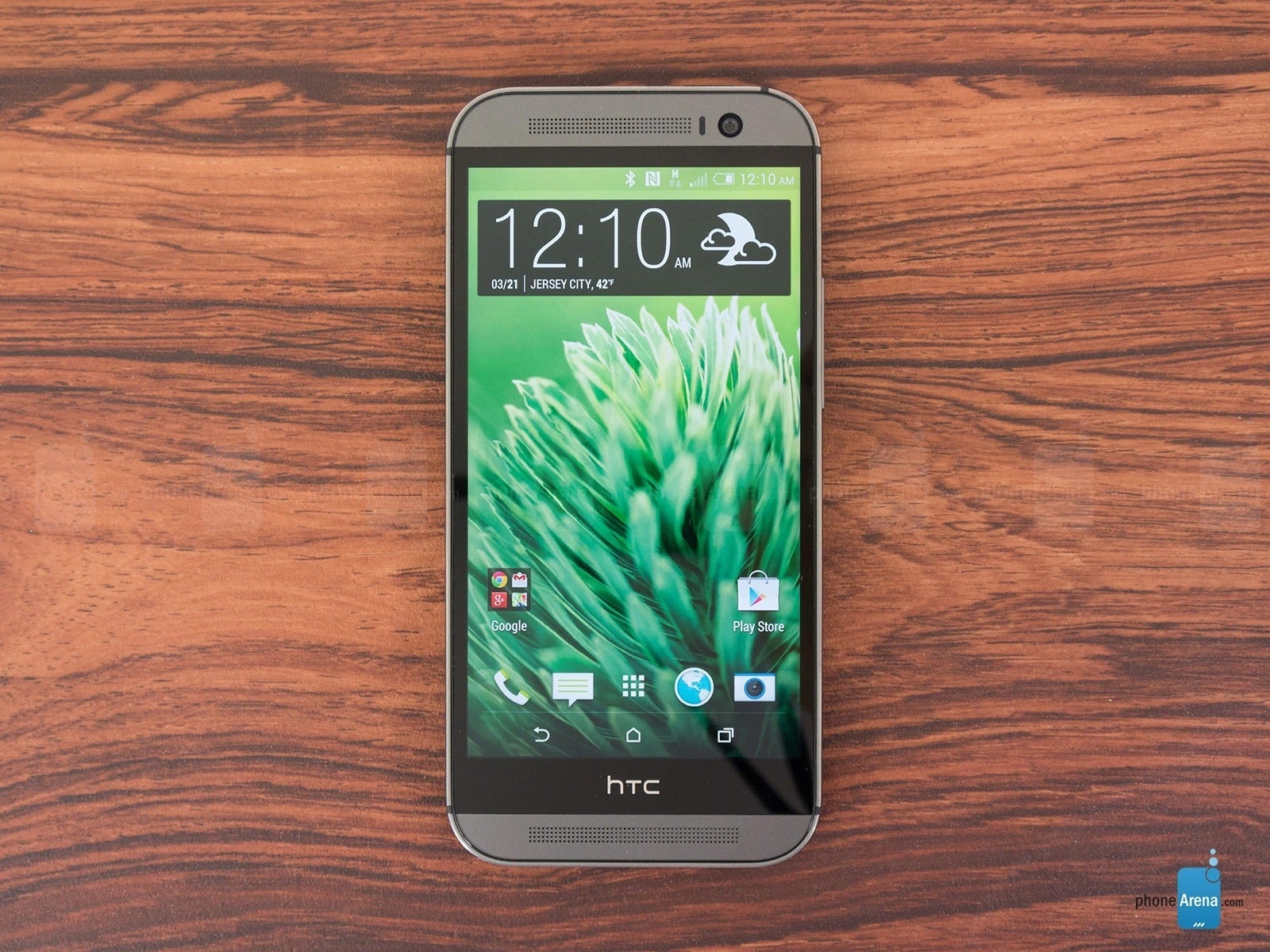 HTC One M8
Over the next few years, HTC was constantly dabbling in different design ideas — sometimes
copying Apple's iPhone 6 a bit too closely
— sometimes launching midrange phones that simply cost too much. The HTC 10 was a pretty good flagship and the first smartphone with OIS on its selfie camera, which was cool. But, on the very same phone, the glass over the main camera on the back didn't have oleophobic coating. Now, that's not the sole reason the phone wasn't selling well (we don't really know why it didn't) but it's a very good way to show how HTC kind of started making confuddlingly bad decisions in this period.
So, bit by bit, HTC went underground, but we are happy to see that the company is taking another stab at it.
Another interesting tidbit that may or may not have something to do with HTC's current revival: Apple and HTC were stuck in a lengthy litigation battle over patents back in 2010. In 2012, the companies settled, but the terms are undisclosed. However, it is reported that the settlement agreement was for 10 years, so it must've ended in 2022.
*Thanks to Moises for bringing this to our attention via the tips email!