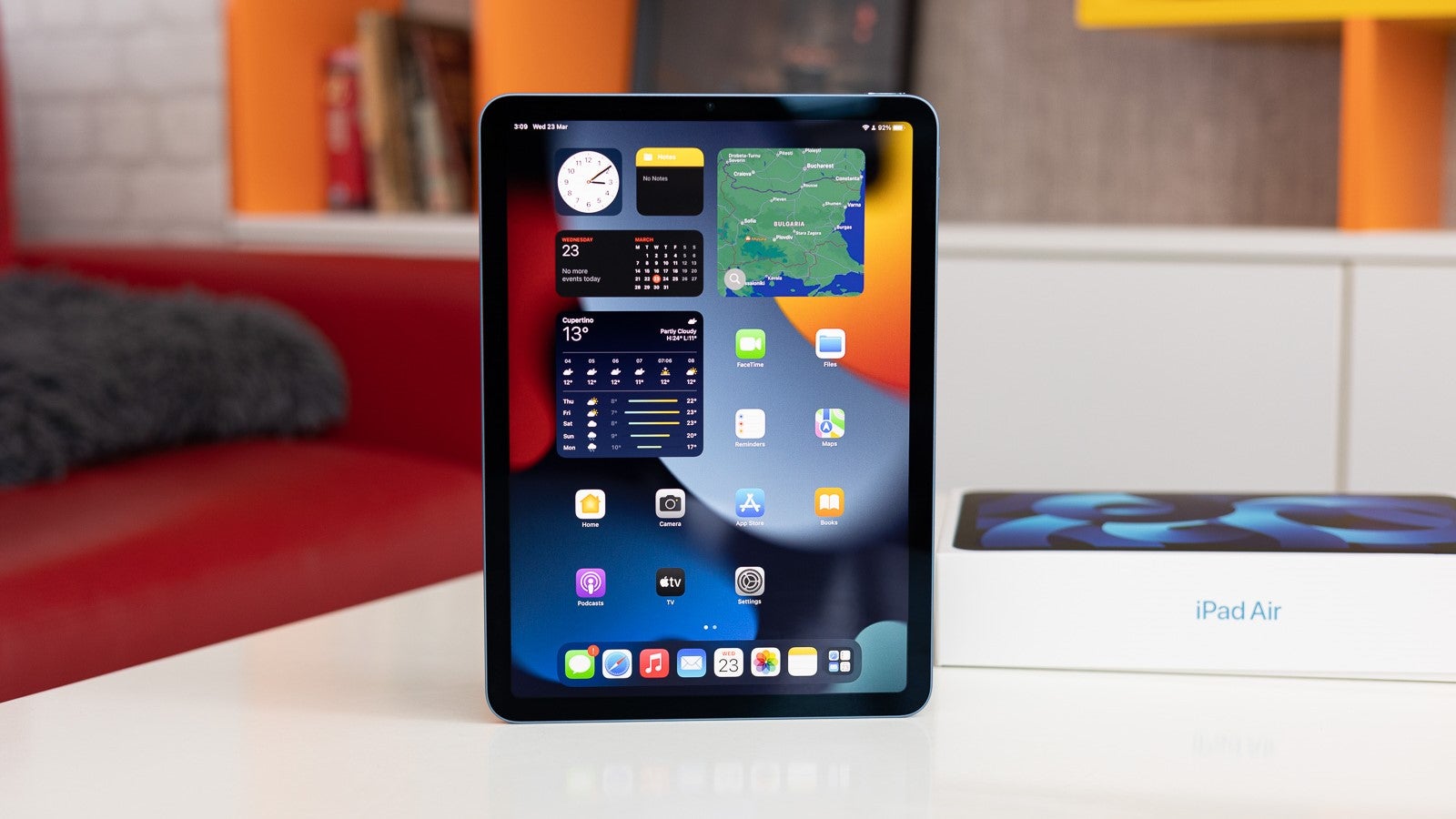 Regular tablets might be nothing more than media consumption and casual gaming devices, but Apple's iPads are a totally different breed. This is especially true of the iPads powered by the proprietary M-series chips and if you are looking to pick one up without spending a lot of money, the 2022 iPad Air is on sale.
The M1 is an insanely fast chip and even though Apple now has the M2 iPad Pro in its lineup, the differences are negligible in real-world use. So unless you plan on using your tablet for extremely performance-intensive workloads, the iPad Pro would be an overkill.
The iPad Pro will also cost you at least $300 more than the iPad Air, which is a lot of money. The Pro starts at $799, whereas the iPad Air currently starts at $499. 
That's because Amazon and Best Buy are selling the 64GB model which usually costs $599 for $100 off.
Sure, the iPad Pro has a some other interesting features as well, such as a 120Hz screen, which you might not particularly enjoy if you aren't into gaming, and an extra rear camera, which might not be all that useful if you primarily use your phone for snapping pictures.
The device has a 10.9-inch Liquid Retina display and it has the same 12MP main camera as the iPad Pro. Both models also have the same 12MP ultra-wide front camera with the center stage feature for keeping the subject centered in the frame.
The tablet has a responsive Touch ID sensor instead of the Face ID tech and features clear and loud stereo speakers for a great listening experience.
Basically, if you want an affordable tablet with laptop-grade performance, you can't do better than the iPad Air, especially now that it's on sale. Even pricier Android tablets are nowhere near as fast as the iPad Air. 
You will also be able to access a huge library of tablet-optimized apps, instead of having to make do with stretched-out versions of smartphone apps, which is what other tablet users often have to deal with.