The highest-end iPhone 15 model is expected to be a huge step up from the iPhone 14 Pro Max and to reflect those changes, Apple may call it the iPhone 15 Ultra. The company already uses this moniker for some premium products, including the Apple Watch Ultra. A digital artist has whipped up some renders to show us what the phone may look like.
The iPhone 15 Ultra will have curved edges, titanium chassis, and thinner bezels than the iPhone 14 Pro Max, per rumors.
Designer Jonas Daehnert has made some iPhone 15 Ultra renders (via
9to5Mac
). He says that the images are not based on leaks and he created them just for fun. The design is a cross between the iPhone 14 Pro and the Apple Watch Ultra.
One rumor has already hinted that the iPhone 15 series will have an Apple Watch-like flat display and curved edges, so it's not outlandish to assume that the iPhone 15 Ultra could have some elements of the Watch Ultra.
It's just for fun, of course. It doesn't based on leaks. I simply adapted the design of the Watch Ultra and combined it with a smaller Pro.

— Jonas Daehnert (@PhoneDesigner) February 6, 2023
The renders, as shown in the header and below, look gorgeous and envision an iPhone 15 Ultra with an Apple Watch Ultra-like orange button and port with orange accents. The volume, ringer, and side buttons are more raised than ones on the iPhone 14 Pro and the screen has raised rims and rounded corners.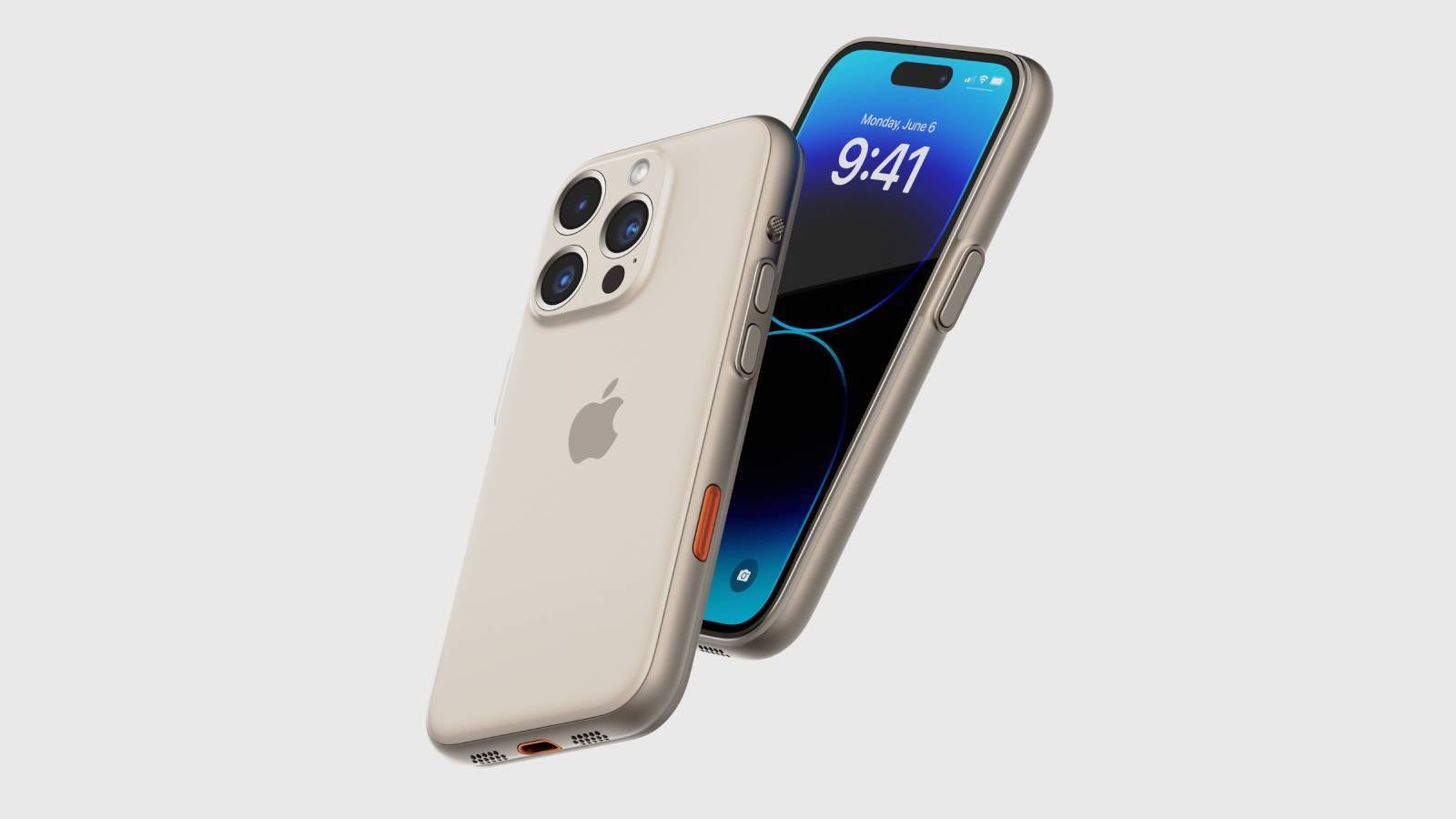 iPhone 15 Ultra renders
Although this design is unlikely to materialize, it looks very cool and the little touches give the phone more of a personality than just a boxy, bland iPhone.
The iPhone 15 Ultra is highly likely to feature a periscope camera with 6x optical zoom. It's expected to have the rumored A17 Bionic under the hood and a USB port instead of the lightning jack. The device could also feature solid-state buttons.
Apple is also said to be working on an ultra-premium model for 2024 that might be a lot pricier than the iPhone 14 Pro Max.