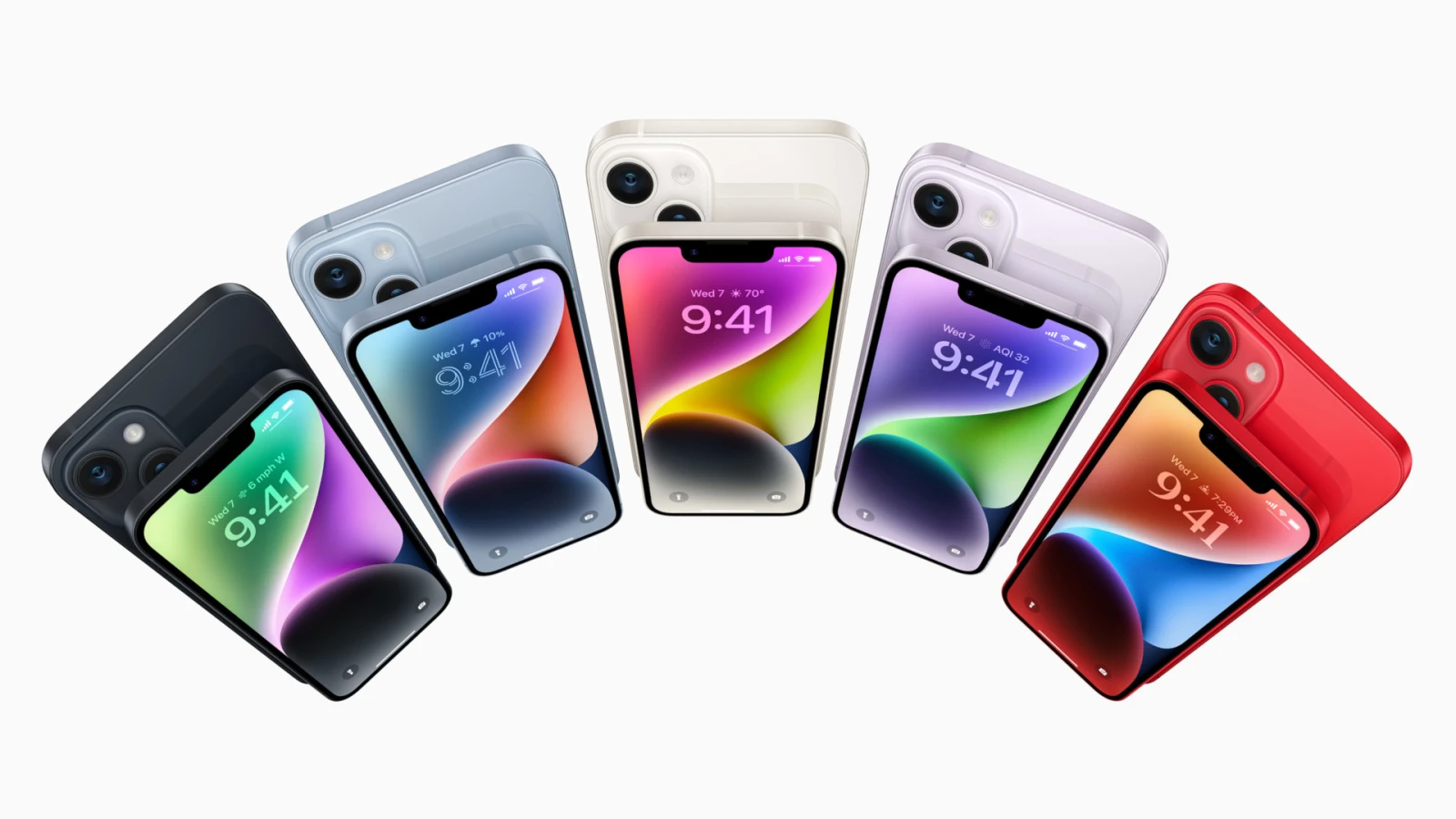 Apple might treat us to a new iPhone 14 color very, very soon. According to mounting up rumors and reports by respected industry insiders like Bloomberg's Mark Gurman, Cupertino is preparing for a mid-cycle color refresh of both the iPhone 14 and iPhone 14 Plus, which might soon be available in a yellow color option. This will add up nicely to the existing iPhone 14 colors roster, which currently consists of Purple, Midnight, Starlight, Blue, and Product RED.
However, the new color option will likely only grace the iPhone 14 and the iPhone 14 Plus. The iPhone 14 Pro and the iPhone 14 Pro Max are quite unlikely to score a yellow color variation as it would certainly clash with the existing gold color that the premium duo is available in. As a refresher, the iPhone 14 Pro and iPhone 14 Pro Max are currently available in Deep Purple, Space Black, Silver, and Gold.
Nearly a year to the day after the announcement of the green iPhone 13, a new iPhone 14 color is indeed imminent.

— Mark Gurman (@markgurman) March 6, 2023
Could we be given another, differet color option for the Phone 14 Pro and iPhone 14 Pro Max? There's always the chance, though we probably would have heard of that one by now. If we had to guess, we'd say that the blue hues are definitely missing from the selection, so a blue color option could definitely help reinvigorate things for the iPhone 14 Pro and Pro Max flagships.
Back in 2022, the iPhone 13 and iPhone 13 mini scored a vibrant Green color option, whereas the iPhone 13 Pro and iPhone 13 Pro Max got a lively Alpine Green colors that definitely looked great in person.
According to reports, Apple would announce the new iPhone color with a press release on its website, so don't expect a keynote for such a minor announcement. Granted, we still expect a dedicated spring event with new hardware and software announcements possibly in early April 2023, followed by the software-specific WWDC'23 summit in early June, where we'll see the upcoming iOS 17.
Why does Apple tends to update the color options of its iPhones in the spring? Aside from giving potential customers more choice, it also helps boost sales in the otherwise slow spring quarter, which almost always results in less sales in comparison with the strong previous period.