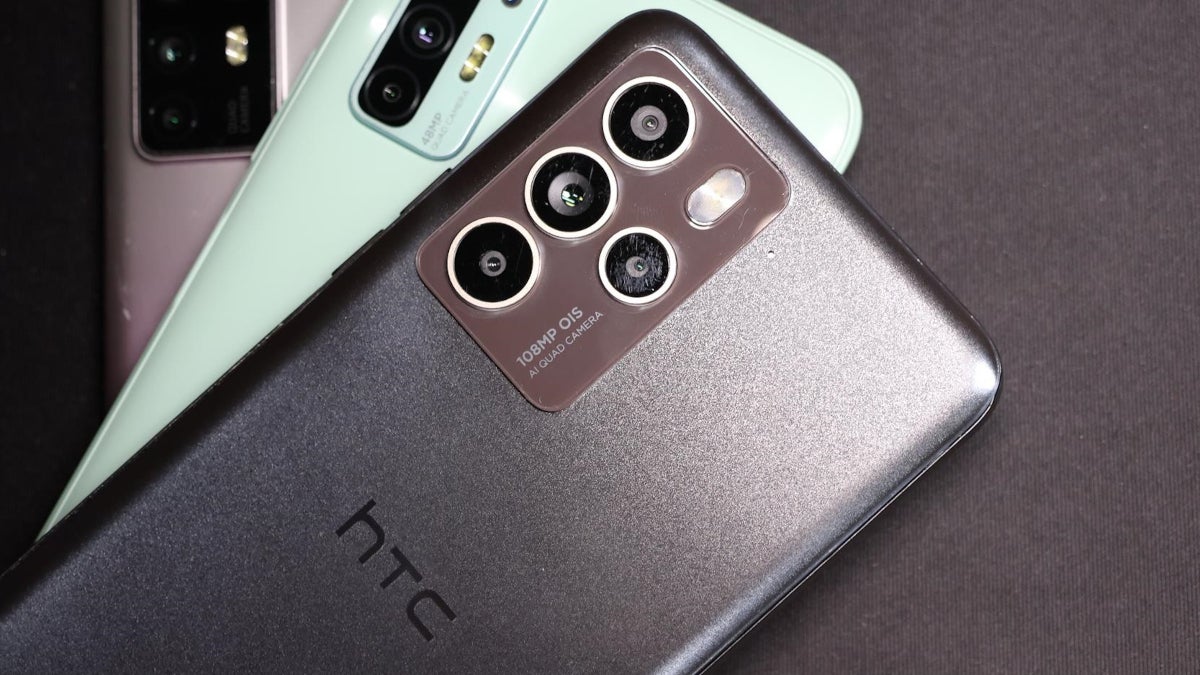 When my time on Earth is done and if there is something after, I will want to find out the answers to two questions that have been on my mind. One, who shot JFK? The second, what happened to HTC? At one time HTC designed some of the most iconic smartphones in history such as the Xperia X1, the T-Mobile G1 (the first Android phone in the U.S.), the HTC Touch Pro and Touch Diamond, the Nexus One, HTC Droid Incredible, the underrated HTC DROID DNA, and the fabulous HTC One (M7).
A new HTC handset was discovered on Geekbench about a week ago and it would appear that the company has not learned its lesson. Part of the reason for the company's fall from grace was its inability to spend what was needed to outfit their phones with top-shelf parts. Screenshots show that the Snapdragon 7 Gen 1 SoC will be under the hood of the new phone and it will sport at least 8GB of RAM with 256GB of storage. The primary rear camera will be backed by a 108MP sensor. A 3.5mm earphone jack is included on the top of the phone.
This device, reportedly named the HTC U23 Pro 5G, is said to have a plastic build, and images of the handset were posted on Chinese website
ptt.cc
(via
AndroidPolice
). The phone will carry a model number of HTC 2QC9100 although two other variants (2QC9200 and 2QCB100) have been discovered. The battery capacity, an area where HTC failed to match its competitors over the years, shows up in a screenshot at 4600mAh.
HTC's previous phone was the Desire 22 Pro which was released last July. That device features an LCD screen which weighs in at 6.6 inches and does have a 120Hz refresh rate. The FHD+ resolution is 1080 x 2412. Last year's phone is powered by the Snapdragon 695 5G application processor and includes 8GB of RAM along with 128GB of storage. The rear triple-camera array features a 64MP sensor, a 13MP sensor for the Ultra-wide camera, and a 5MP depth sensor. A 32MP sensor backs the front-facing camera.
The battery keeping the lights on the Desire 22 Pro has a 4520mAh capacity. The device was never officially launched in the States although it was priced at £399 in the U.K. when it was released last summer.
For those of you still waiting for HTC to take another shot at the high-end Android market, the Desire 23 Pro 5G is not that model But there is still the hope that one day the company can shake off the cobwebs and the rust (both physically and mentally) and deliver another iconic high-end phone.