The Samsung Galaxy S23 line will officially be released at the end of next week. The one model that always hogs the S series spotlight is the Ultra. It's bigger, more squared-off, and with the Galaxy Note design cues, it is unlike the other phones in the line. We'd imagine that many are captivated by the 200MP ISOCELL HP2 image sensor that the device is equipped with, and its ability to snap photographs using a 10x optical zoom and 100x digital zoom.
The phone is equipped with a 5000mAh battery, the same capacity found in last year's Galaxy S22 Ultra model. To help preserve the life of the battery and help it have a longer lifespan, a setting on the phone will allow users to cap the charge at 85% of capacity instead of 100%. But one person who apparently thinks that this is not an option users should enable is Twitter tipster
Ice Universe
.

Tipster Ice Universe reveals information about the Galaxy S23 Ultra's 5000mAh battery
In a tweet, the tipster showed the graph of battery usage on the Galaxy S23 Ultra. In reality, the graph really can't tell us much because we don't know how the phone was used during the day. Still, Ice Universe tweeted "What you may not know: The power consumption time of Samsung Galaxy S23 Ultra from 100% to 90% is longer than other 10% power consumption ranges."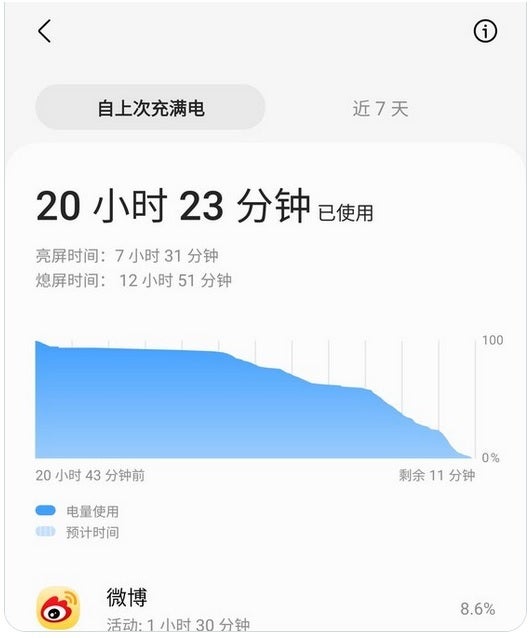 Graph shows Galaxy S23 Ultra battery usage
In other words, the reliable tipster is saying that Galaxy S23 Ultra users should not enable the feature that caps charging at 85% of capacity. That's because the period of time it takes for the Galaxy S23 Ultra's battery to run from 100 to 90% is longer than the time it takes for the battery to go from 90% to 80%, 80% to 70%, 70% to 60%, 60% to 50%, 50% to 40%, 40% to 30%, 30% to 20%. 20% to 10%, and 10% to 0%.
There is still time to pre-order the Samsung Galaxy S23 Ultra!
By capping charging at 85%, Galaxy S23 Ultra users won't be able to take advantage of the most stable and efficient battery performance on the phone which is the decline from 100% to 90%. Of course, the settings that you enable on your Galaxy S23 Ultra are entirely up to you, but you might want to keep this in mind when you set the battery options on your device.