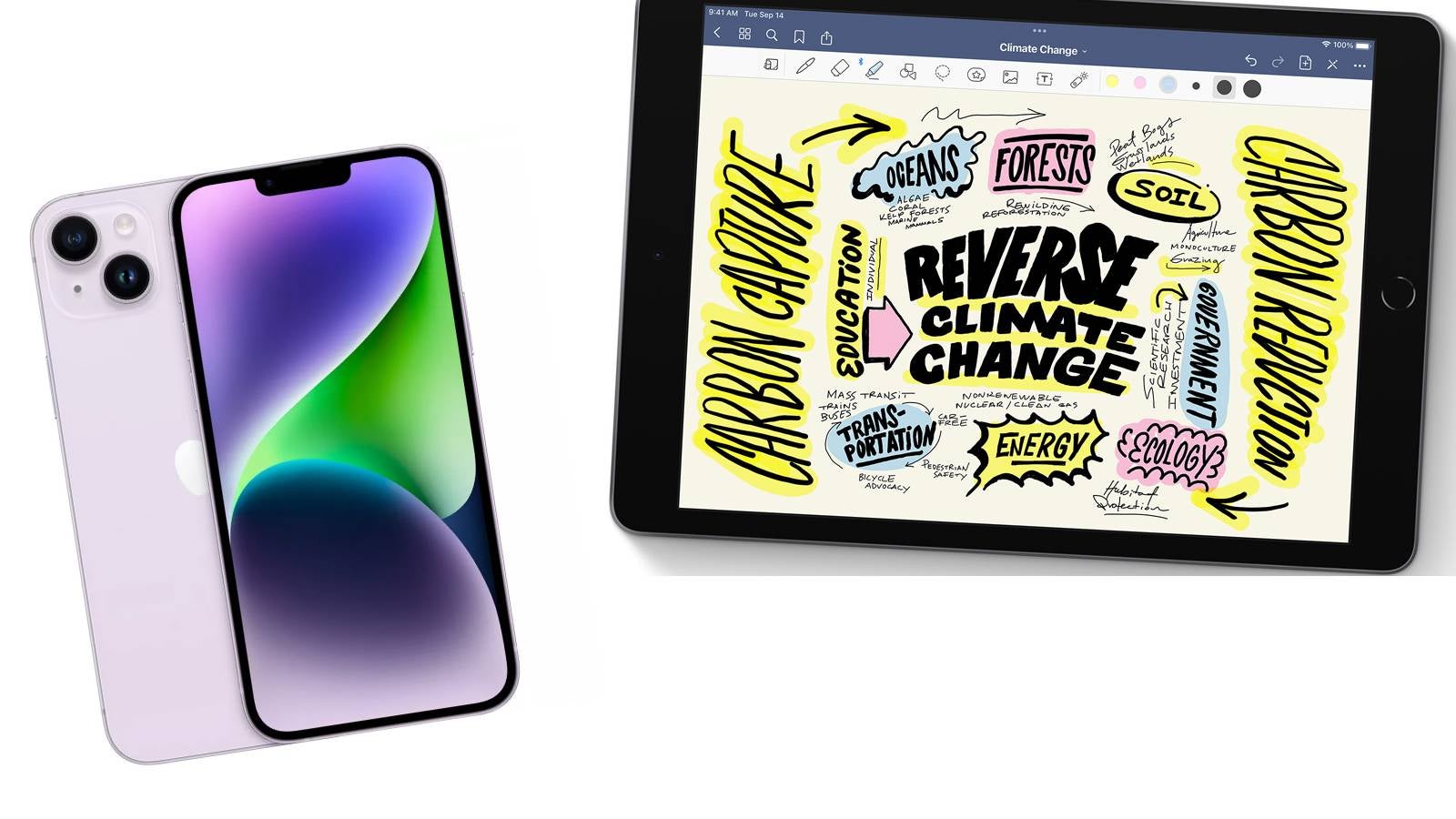 Some great phones don't get the attention they deserve because they are outshined by even greater phones. That's what happened with the iPhone 14 Plus. For the first time, Apple outfitted a non-Pro phone with a large screen and a hefty battery. But since the next best option was only $100 more expensive, most people decided against the device. If you are also confused between the iPhone 14 Plus and iPhone 14 Pro, Verizon has made the decision for you.
The carrier will hook you up with a free iPhone 14 Plus. That's a hard-to-resist offer, given that the device starts at $899. The deal doesn't even require you to trade in an old device. All you have to do is add a new line and keep it for three years.
The iPhone 14 Plus is criminally underrated. It has got everything that most users would want in a high-end phone, making it one of the best iPhones currently available. It sports a large 6.7-inches screen but isn't heavy like the iPhone 14 Pro Max. It has got some serious power under the hood, thanks to a slightly updated version of the A15 Bionic chip. The 4,323mAh battery makes it last well over a day.
Though it sounds like the phone has the same cameras as the iPhone 13, that's not true. Yes, the megapixel count is the same, but you get a new main sensor, an improved ultrawide shooter, a better front-facing camera, the new Photonic Engine, and video Action mode. Pictures come out great in all sorts of settings.
Even though the iPhone 14 Plus is an outstanding phone, you might not like the idea of being tied to a carrier for three years. Well, Verizon has thrown in a freebie that will make you like it enough to stay with it for years.
The carrier is giving away the 2021 iPad with a 10.2 inches screen, Apple A13 Bionic chip, and 10 hours of battery life for free. We are talking about the cellular model which starts at $459 and is great for reading, content consumption, and gaming. If you go for this deal, you'll end up saving at least $1,358. This is surely not a discount you want to miss.
The only requirement is that you will have to open a new line for the iPad as well. Since not everyone would want to do that, this freebie is optional, and it's perfectly okay if you only want the free iPhone 14 Plus.
The deadline for the deal is Monday so act now and save $1,358.