So you might've heard of this little event called the Mobile World Congress (MWC), which is currently taking place in Barcelona. This is also the place where Xiaomi unveiled their latest Xiaomi 13 series of flagship smartphones, a new smartwatch and a new pair of Pro earbuds. 
But that isn't all that the company has done, as towards the end of the showcase, fans saw which smartphones are to get updated to MIUI 14. The list consists of 18 phones and even though Xiaomi didn't provide specific dates, it was clarified that roll out would be initiated by the end of Q1 of this year.
As to how long finalization will take, that is surely anyone's guess. The important bit, however, is that numerous devices will receive the update, as it isn't only a UI update, but — as fans may already know — a fully customized version of Android.
What will be new with MIUI 14?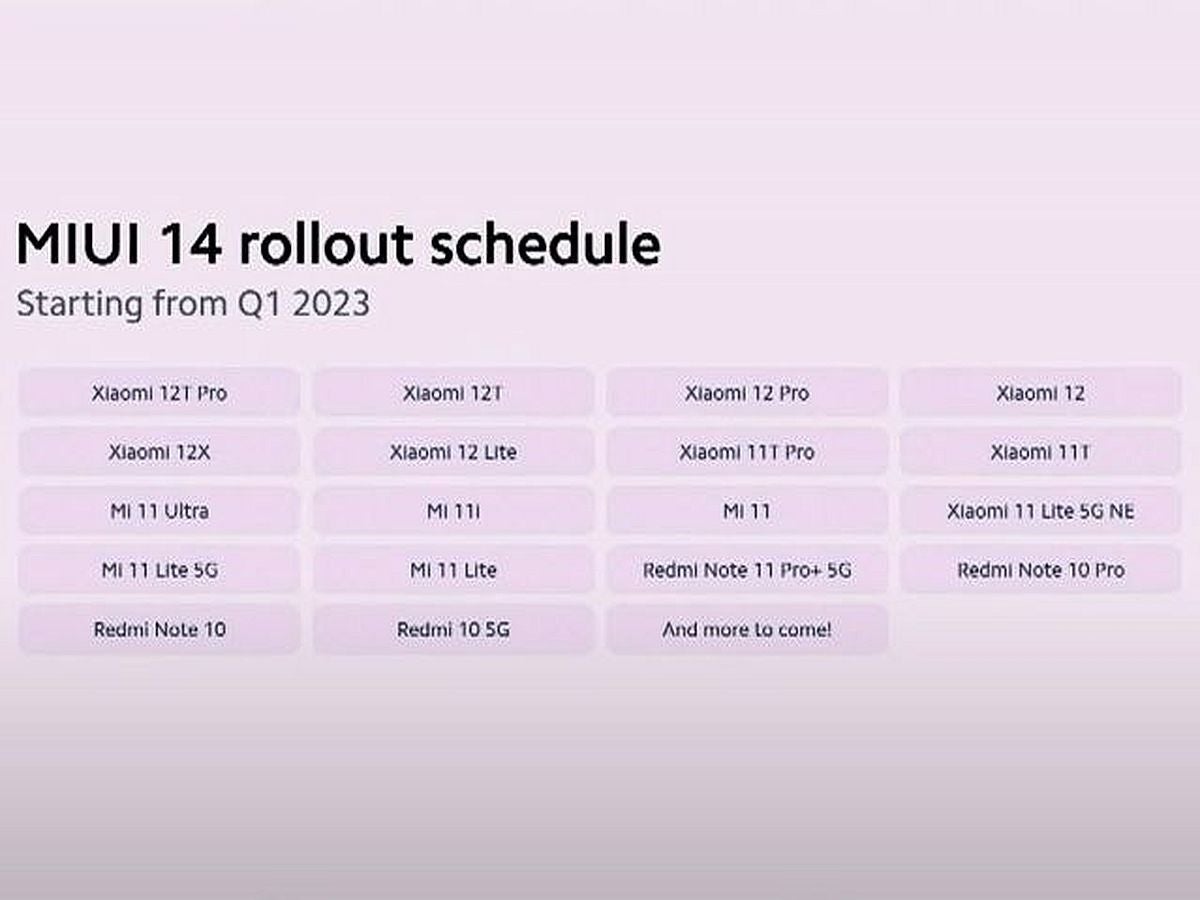 The full list of smartphones that will get MIUI 14.
MIUI 14 will introduce card-design tiles that users will be able to place on their screens. These will be available in light and dark mode, and each will offer not only information, but functionality as well. Some of the notable examples are a quick security scan, a large battery indicator, notes and weather. Think widgets, but more Apple-inspired and blocky.
The new version was also boasted to take up less resources and space for a more optimized experience. User data will also be processed on-device only for an extra security layer and it will be active for more than ten system services.
Lastly, MIUI 14 will have an integrated sync app, which will allow users to instantly and wirelessly transfer files between your Xiaomi smartphone and tablet through a drag-and-drop interface. While this feature is really cool, we haven't seen a confirmation that it will work with third party manufactured devices.
All in all, MIUI 14 will offer new features and a fresh coat of paint for a bunch of Xiaomi smartphones. While we will remain vigilant for a more detailed rollout plan, as of now we're also happy to hear that so many phones are compatible with the upcoming update.