The latest version of the Google TV Android app has gotten a widget. Great! But it feels kind of limited. Seems like Google has jumped the gun and released it a bit earlier than expected. Or at least that's what this report from
9to5Google
points to.
If you are not familiar with it, Google TV is a service that combines all of your streaming subscriptions into one place. Its dedicated app is one of the things you'll need in order to take advantage of the free service, but you'll also need a Chromecast or a TV that comes with Google TV. You can get a remote too, if you feel like it — one that Google has made — but the app already has a feature for that.
So why would Google TV need a widget? Well, to be honest, from what we've seen, this more so confirms that a widget is being worked on. Right now, the widget can be placed only on Pixel 7 Pro phones, which are running the latest version of the Android 13 QPR2.
If you are among those individuals, you can download the Google TV app and it will provide you with the unique opportunity of placing a 4×5 widget on your screen. And after you've done that, it will shrink down to a smaller horizontal bar. Yay?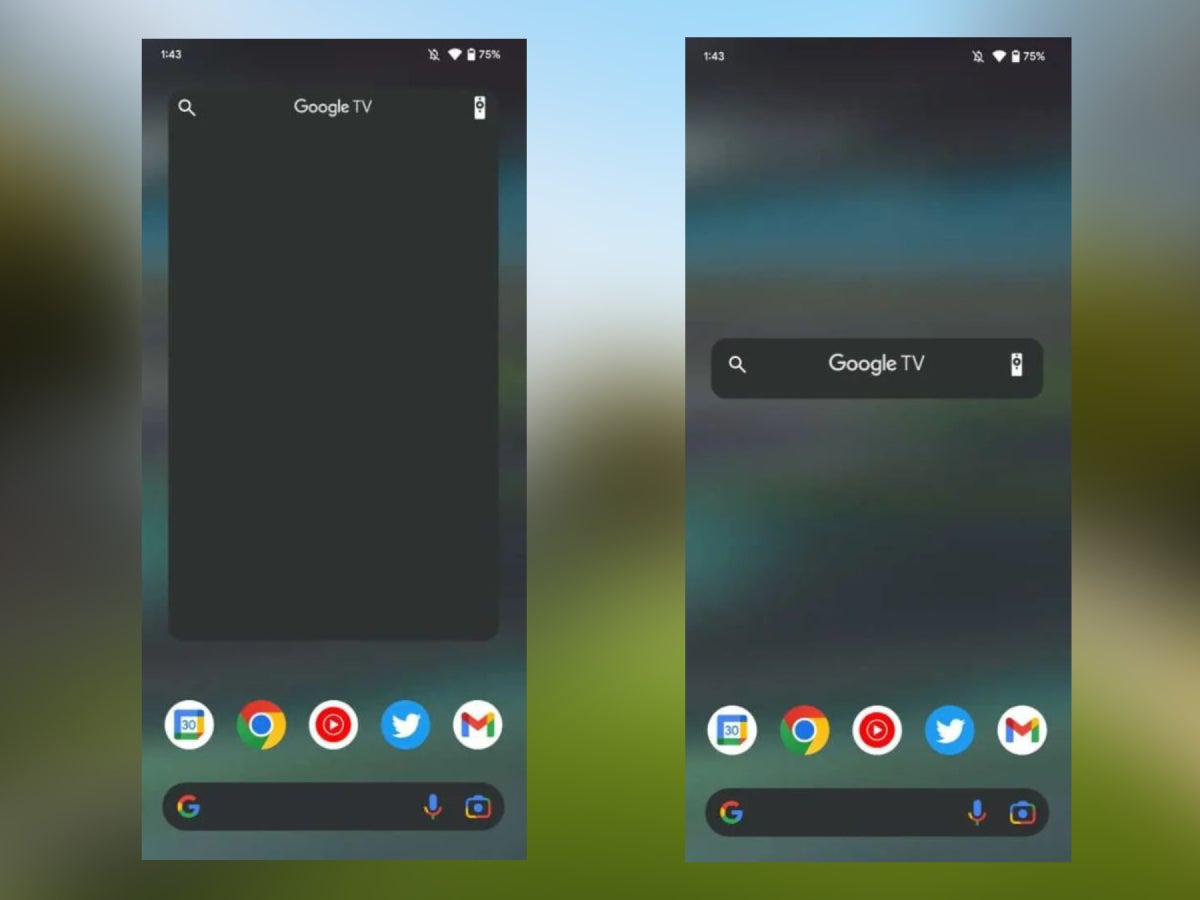 Some screenshots of the upcoming widgets taken by 9to5Google.
Right now, the Google TV widget will allow you to do the following:
Click the magnifying glass to open your keyboard (

yes, it is confusing

)
Tap on the remote to open the Google TV virtual remote
Touch the Google TV logo in the middle to open the app
It doesn't take a degree in rocket science to see how this may not be working exactly as the Big G intended. Especially when you take into consideration the amount of screen real estate that the widget expects you to sacrifice, only to display a tiny strip with three functions. And yes, this is our way of confirming that it wont let you resize it.This, however, can get you hyped to actually receive a properly working Google TV widget. Maybe it will follow in Hulu's steps and display a list of content that you may be interested in, or it may simply be a functional duplicate of the remote, saving you the effort of not having to open the app itself. That'd be neat, right?
Android is home to numerous widgets and many of them are owned, maintained and regularly updated by Google itself. That, however, doesn't seem to attract users too much. Let's hope that when the Google TV widget is truly complete, it will offer more of a reason for users to use it.