Google announced today via a
blog post
 a set of new improvements coming to the Google TV platform that will add four new landing pages in the United States to make it simpler for viewers to access their preferred forms of entertainment without having to switch between different applications. These updates were considered after recent research has found that the average household subscribes to more than five different entertainment apps.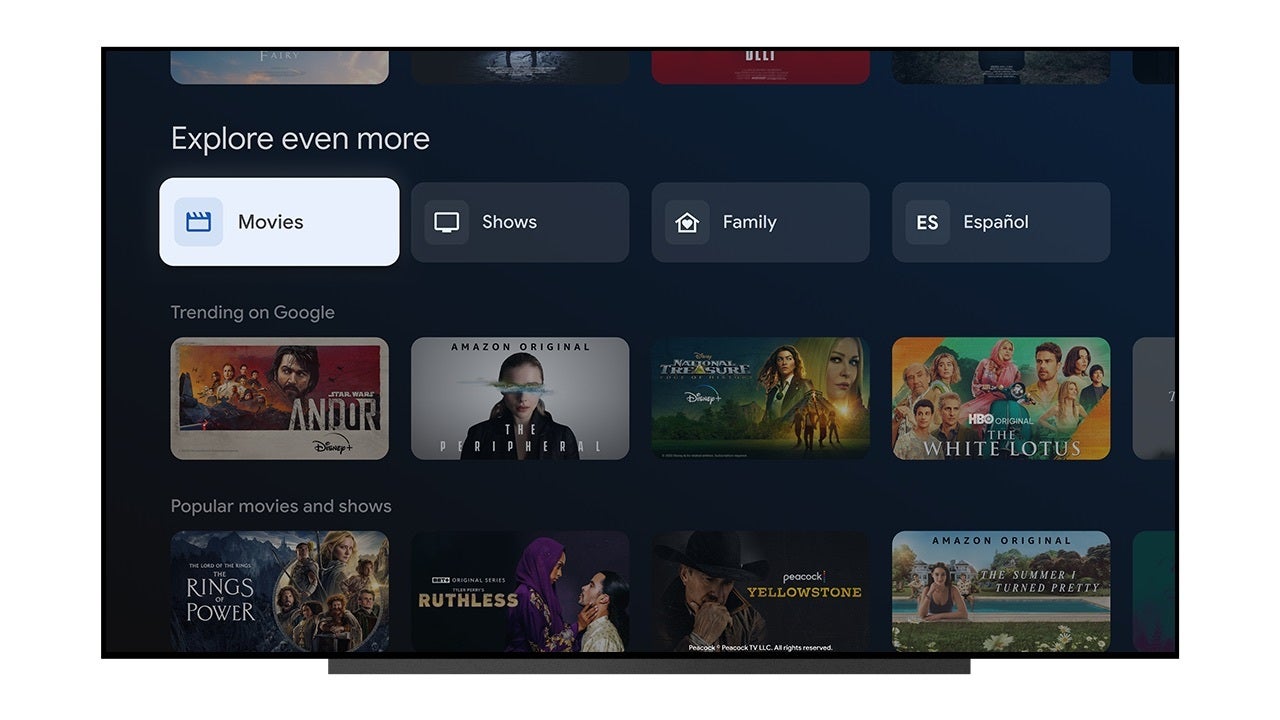 These new landing pages, which can be found directly below the row of apps on the "For you" tab, will give you quick access to the best entertainment in the categories of Movies, Shows, Families, and Spanish-language content, without requiring you to navigate from app to app, and make it easier to discover new things. Below are the details:
Family
The Family page is the new place to go for entertainment that is suitable for families, with content ranging from old favorites to recent releases. It is not difficult to find something suitable for the entire family to watch together if it has a content rating of PG or lower. And there's no need to worry, because even when your children watch their own shows on their own television, they'll still have access to the kid's profile where they can watch all of their favorites.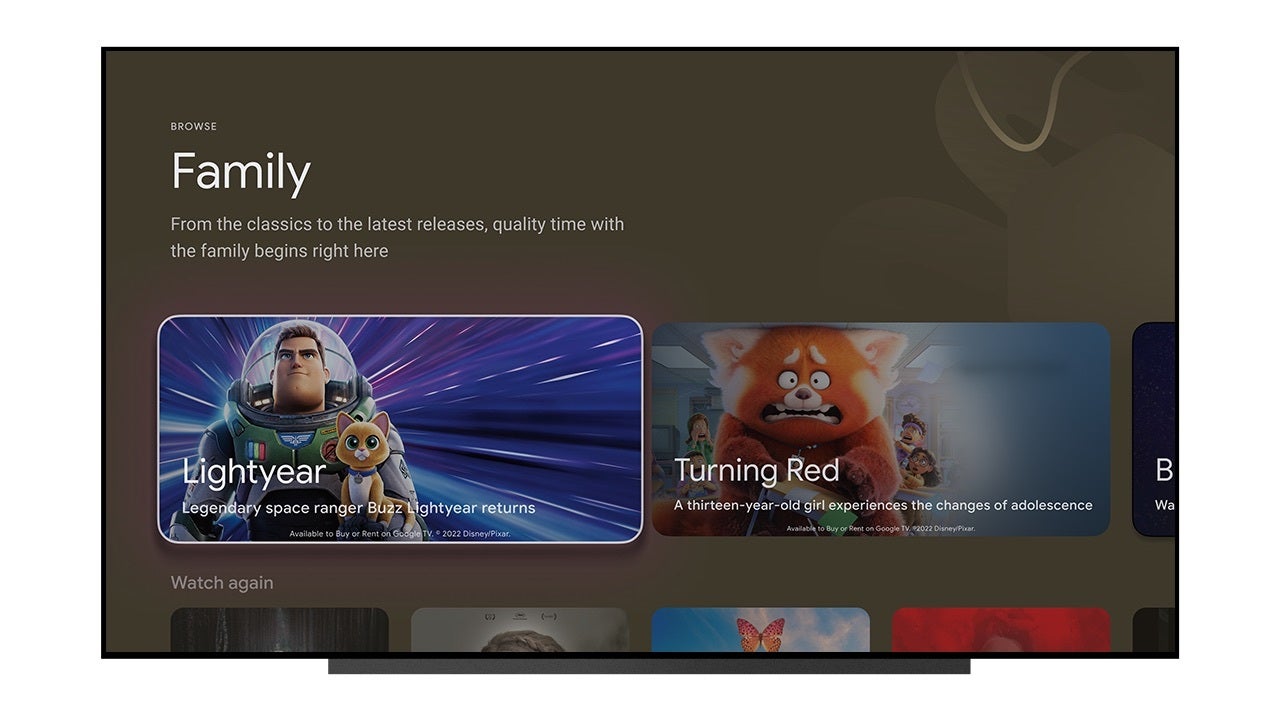 Español
The Español page is the new home for the best Spanish-language entertainment, including telenovelas, live TV, movies, and shows. You will also have access to well-known apps in Spanish, such as Pantaya and FlixLatino, in addition to a library of dubbed and subtitled movies and television shows. Google is striving to make it much simpler for you to watch the entertainment that you enjoy, regardless of whether you are a native speaker of Spanish, live in a bilingual household, or are simply someone who enjoys content that is presented in Spanish.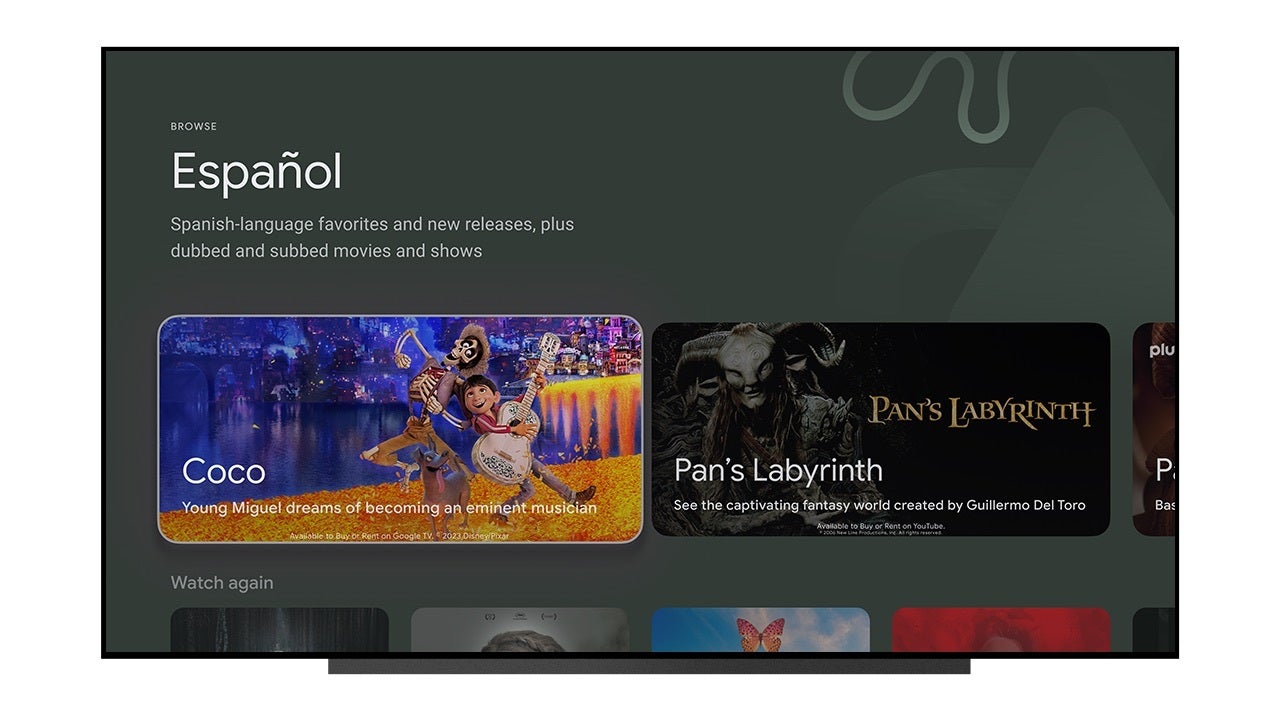 Movies
The Movies page allows you to search through thousands of films based on their title, genre, or subject matter, all on one simple page. You will also receive personalized recommendations for films that you might enjoy, in addition to information on recently released films and films that are currently popular.
Shows
It has never been simpler to watch back-to-back episodes of your favorite show, whether it's "The White Lotus" or "Yellowstone." You can get new releases from all of your subscriptions in one convenient location by visiting the Shows page, where you can also view popular shows and explore personalized topics. In addition, when one show is over, you will be given suggestions for other shows that you might like to watch afterward.
Google also states that several improvements are being made to the navigation system, one of which is moving the profile switcher to the top left corner so that you can switch between profiles in a seamless manner. The search bar will also be relocated to the far right of the screen, and a new button for quick settings will be added. These updates will begin rolling out today globally on Chromecast with Google TV and other Google TV devices, such as those manufactured by Hisense, Philips, Sony, and TCL.