Intro
Google finally started taking pre-orders for the Pixel Tablet, and shipping date is set for the 20th of June! It's a $499 tablet with not-bad specs that also ships with its own speaker dock. Pretty good price and it's hard to find an equivalent to it in the Android space. The closest one we can think of is — of course — the Galaxy Tab S8, which has an MSRP of $699.99 but often gets deals (currently, $629.99 at Samsung.com).
So, which one is the better buy here? Google's Tensor-powered slate or a nice, shiny Galaxy Tab S8? Let's explore, based on what we know from the official Pixel Tablet reveal, and whet our appetites for when the Pixel Tablet actually launches.
PHONE X vs PHONE Y in a nutshell:

Pixel Tablet transforms into Nest Home when docked to included Speaker Dock
Galaxy Tab S8 has a 120 Hz screen, Pixel Tablet – unknown
Google's Tensor G2 vs the Qualcomm Snapdragon 8 Gen 1
The Pixel Android experience vs Samsung's One UI
Table of Contents:
Design and Display Quality
LCD vs LCD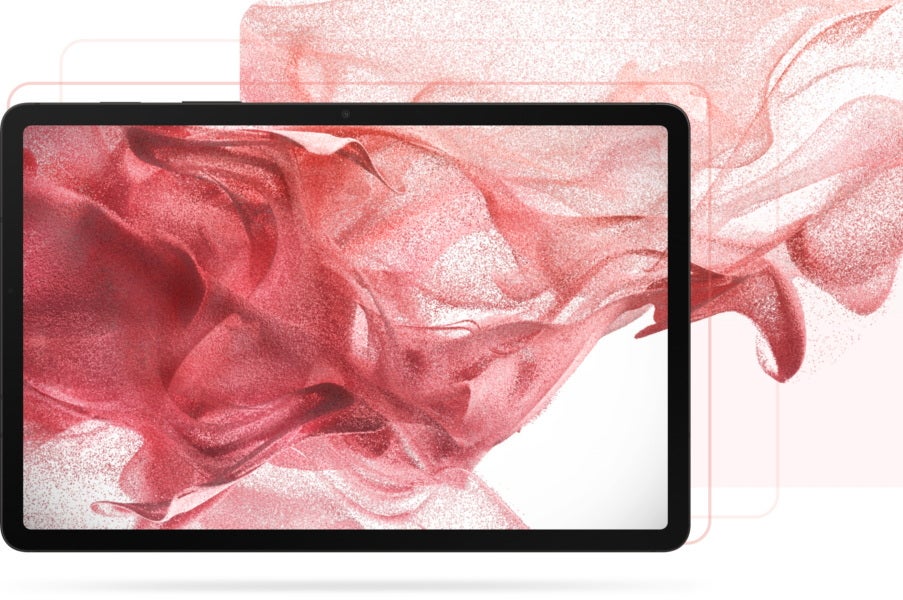 The Samsung Galaxy Tab S8 is the "regular" baseline model — 11″ screen, LCD instead of AMOLED, but still 120 Hz refresh rate. Added bonus? It still gets an S Pen stylus, which is just excellent for both writing and drawing.
The Pixel Tablet has an 11″-ish screen — 10.95″ to be exact. But it seems like it's the same decently-sized tablet. It's also covered by a unique nano-ceramic layer with a matte finish, which we imagine would feel nice and grippy.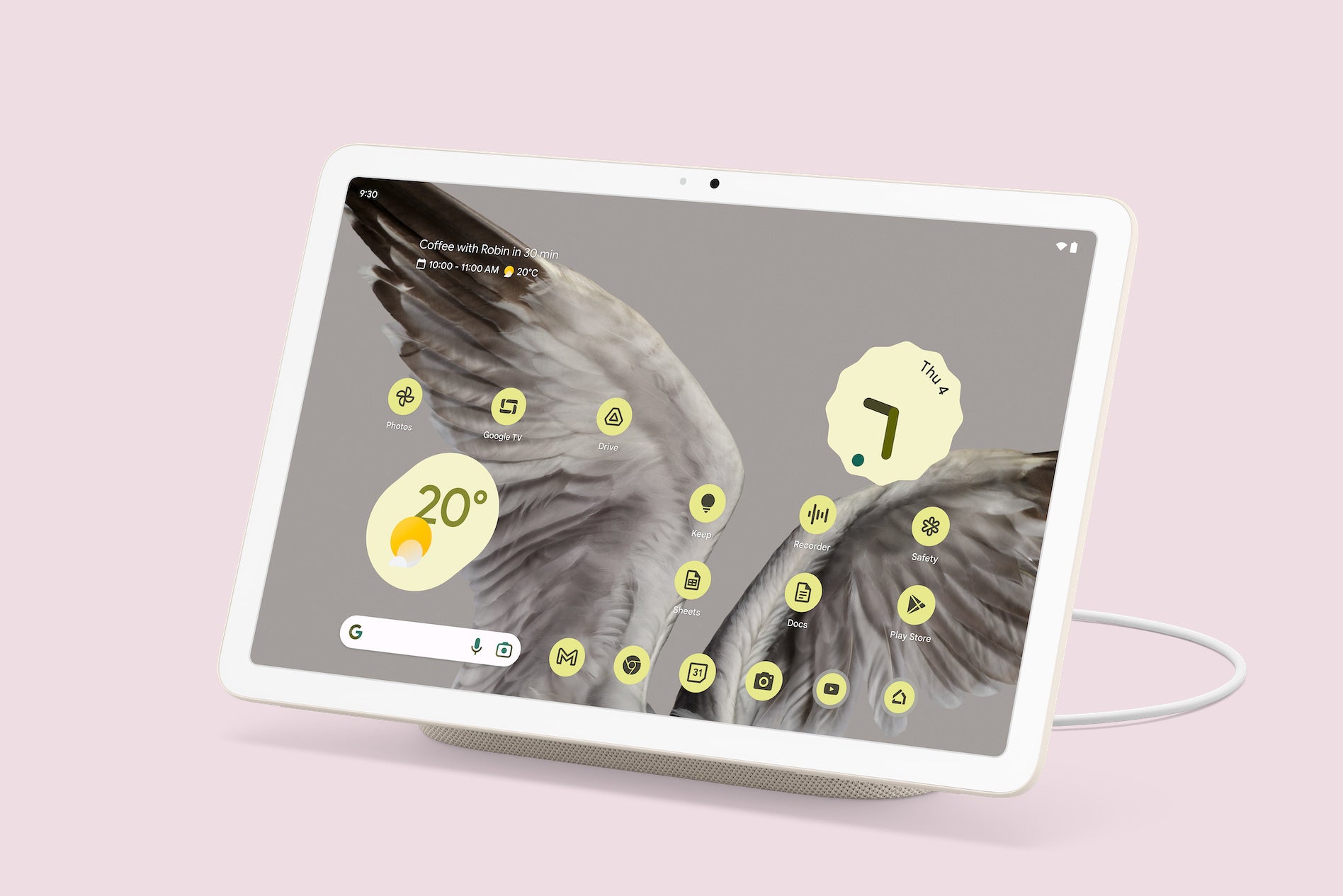 Worth noting — the Pixel Tablet will also support a stylus! It won't ship with the slate, but the good news is that you don't need to shop exclusively at Google. The new Tablet is compliant with the USI 2.0 standard, which means that any 3rd party manufacturer that builds USI 2.0 styli will work!
Both tablets are locked by fingerprint, and on both of them — the scanner is embedded in the power button. We find the one on the Pixel Tablet S8 to be responsive and snappy. The Pixel Tablet — jury is out until the tablet gets in. Google has had some snafus with under-screen fingerprint scanners, but we feel that a nice hardware one in the power key shouldn't give them too much trouble.
Performance and Software
Pixel Android vs One UI
When it comes to raw performance, the Pixel Tablet does lose out the specs sheet battle. It's powered by Google's home-made Tensor G2, which is slightly less cutting-edge than the Snapdragon 8 Gen 1 in the Galaxy Tab. But Google is pretty big with optimization and surely, it will do a good job at optimizing its software for the chip it designed in-house, right? Other than that, we have 8 GB of RAM and 128 GB of storage on both slates, though the Tab S does have a 256 GB variant.
Software experience is where these will differ majorly, and it's worth noting that Google did try to position the Pixel Tablet as a separate class of device.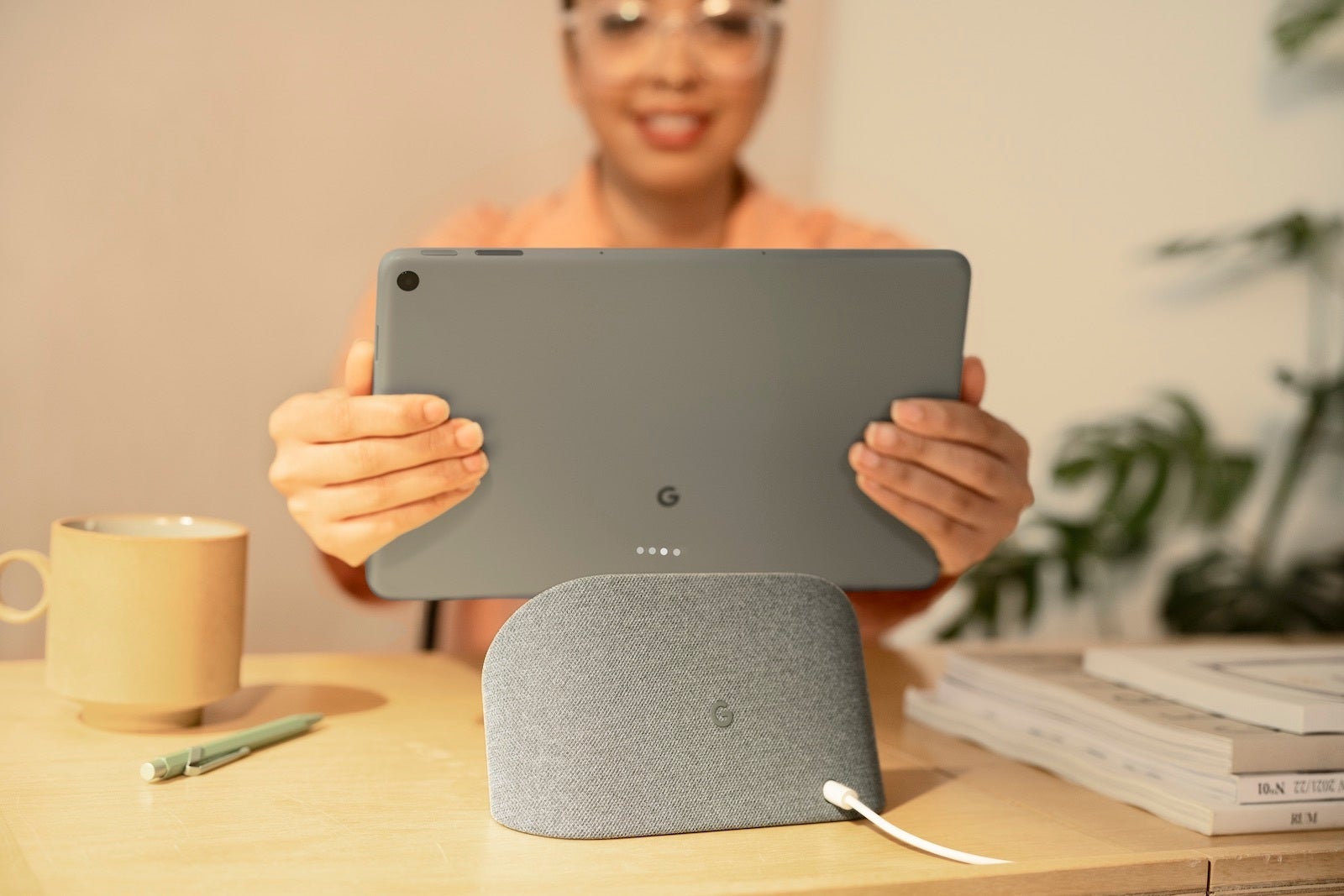 It's like a Next Hub that also happens to double as a tablet. When you dock it on the Charging Speaker Dock, it changes to Hub mode — it can be a photo frame, it can control your smart home stuff, it can listen for Hey Google prompts, and it's also a Chromecast — tap it with your phone and play music. Also, that dock has a speaker in it (hence the name), which enhances the tablet's audio capabilities. Once you unlock the Pixel Tablet, it goes into tablet mode again.
The Galaxy Tab S8 is trying for that laptop-replacement, work-on-the-go, digital nomad type of device. First it's powerful, secondly it has the S Pen, a special keyboard folio that Samsung sells for it, and the DeX mode. You hook up the Galaxy Tab S8 to a monitor and it gives you a desktop environment to work in, with multiple windows and support for mouse and keyboard. In fact, hook up a wireless keyboard and you can go into DeX Mode on the tablet autonomously!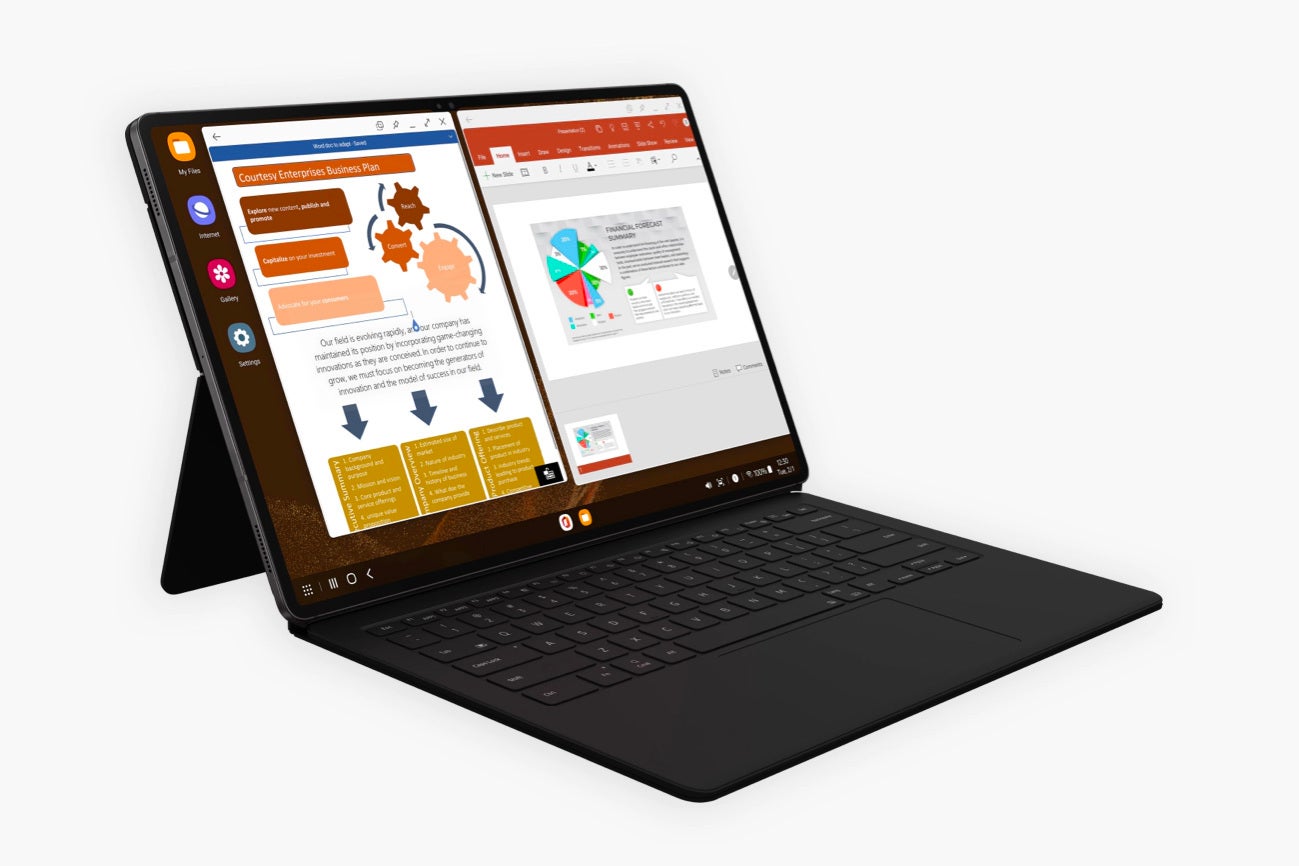 So yeah, very different devices. Google tried to reimagine the tablet as that casual electronics device that's always useful — when you don't need a tablet, it's a smart speaker with a screen. And it's almost charged. Good idea!
The Galaxy Tab S8 assumes that you will be working on the tablet often and tries to give you all the tools for it.
Of course, there's some overlap with split screen multitasking and permanent app docks being present on both devices. So, for some work, you should be able to do equally well with both.
Camera
One of these isn't even trying
It's hard to make a case for good cameras on a tablet. We don't really… go around taking great photos with an 11-inch slate in our hands, thankfully. But they do need an OK main camera for the occasional document scan and a good face cam for video calls.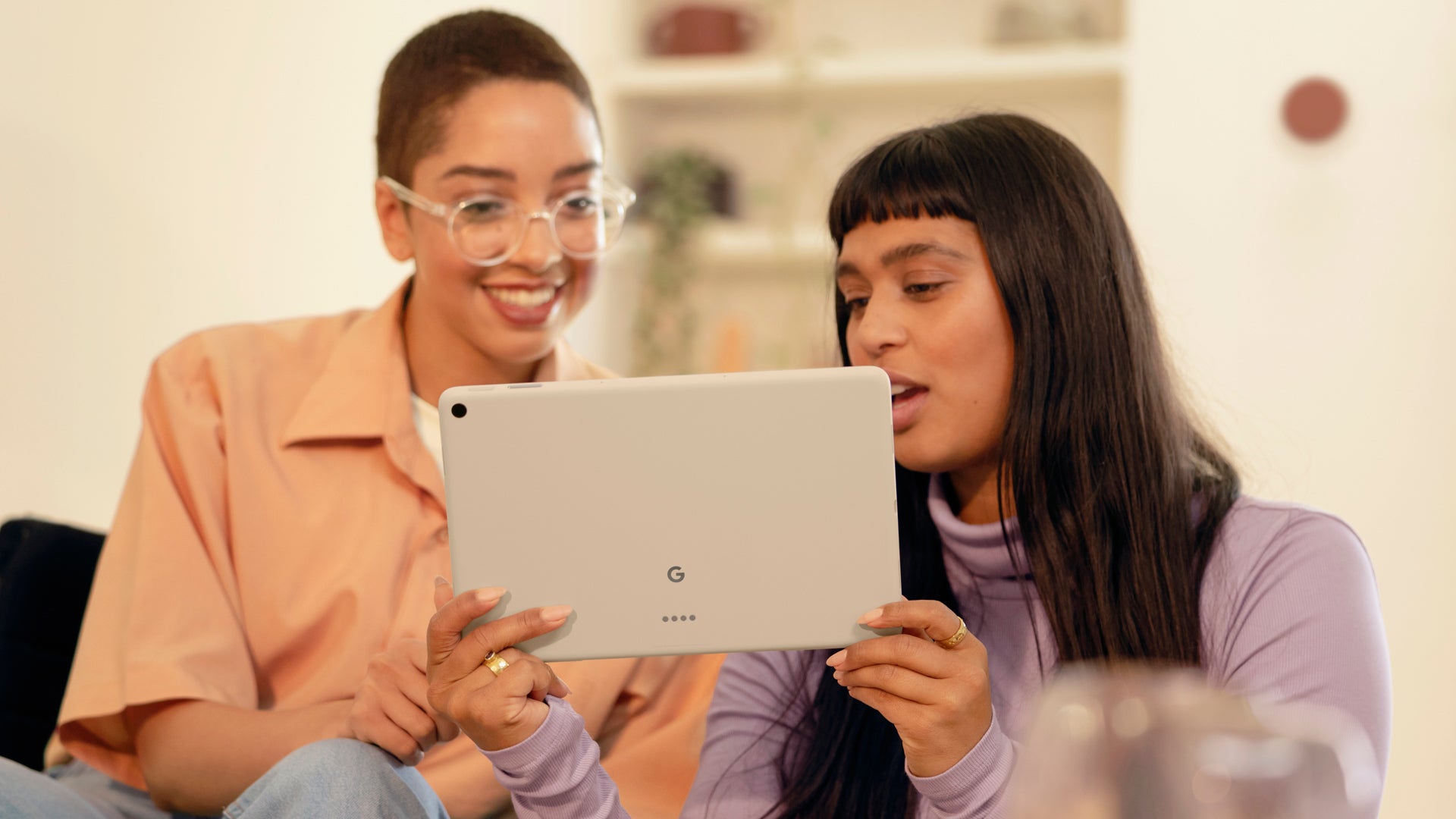 The Pixel Tablet comes with what appear to be the same cameras both front and back — 8 MP resolution and 84-degree FOV. That's a bit weird, since the Pixel Tablet does have the ability to follow your face with a digital zoom-in when you are in a video call. But that narrow angle doesn't seem like it will give the tablet a lot of room to work with.
The Galaxy Tab S8 does the same with the feature Samsung calls Auto Framing. Difference being, the Galaxy Tab S8 has an ultra-wide lens on the front with a 12 MP sensor. The back holds a 13 MP main camera and a 6 MP ultra-wide one.
It's also worth noting that the Google Pixel Tablet will be able to do the Magic Editor and Magic Eraser tricks within the Photos app thanks to the Tensor G2 chip. So, you can upload your photos and edit them on the bigger screen. The Samsung photo editor is definitely not bad, but that AI magic that Google is employing is next level.
Audio Quality and Haptics
We have two tablets with quad speakers in a stereo setup. The Galaxy Tab S8 sounds pretty good and we have confidence in Google's ability to make the Pixel Tablet speakers awesome. But where the Pixel wins is with the Charging Speaker Dock — that thing will quadruple the Pixel Tablet's bass response and… well, probably — fill out a room much better.
How will the two tablets compare on their own merits? Jury is out, but we expect them to be close.
Battery Life and Charging
All day battery!
We all know the phrase — "All day battery". And both tablets have enough room for big cells that will provide that, sure. Google did not give us exact numbers here, but by our calculations the Pixel Tablet's battery should be about 7,000 mAh, where the Galaxy Tab S8's is 8,000 mAh.
It's worth noting that, since the Pixel Tablet is designed to be docked a lot of the time, it will probably have a lot of charge ready to go for the most of it.
Then again, if you are using the Galaxy Tab in DeX Mode, you should probably get a hub for it. So, it can connect to a monitor, your peripherals, and still charge.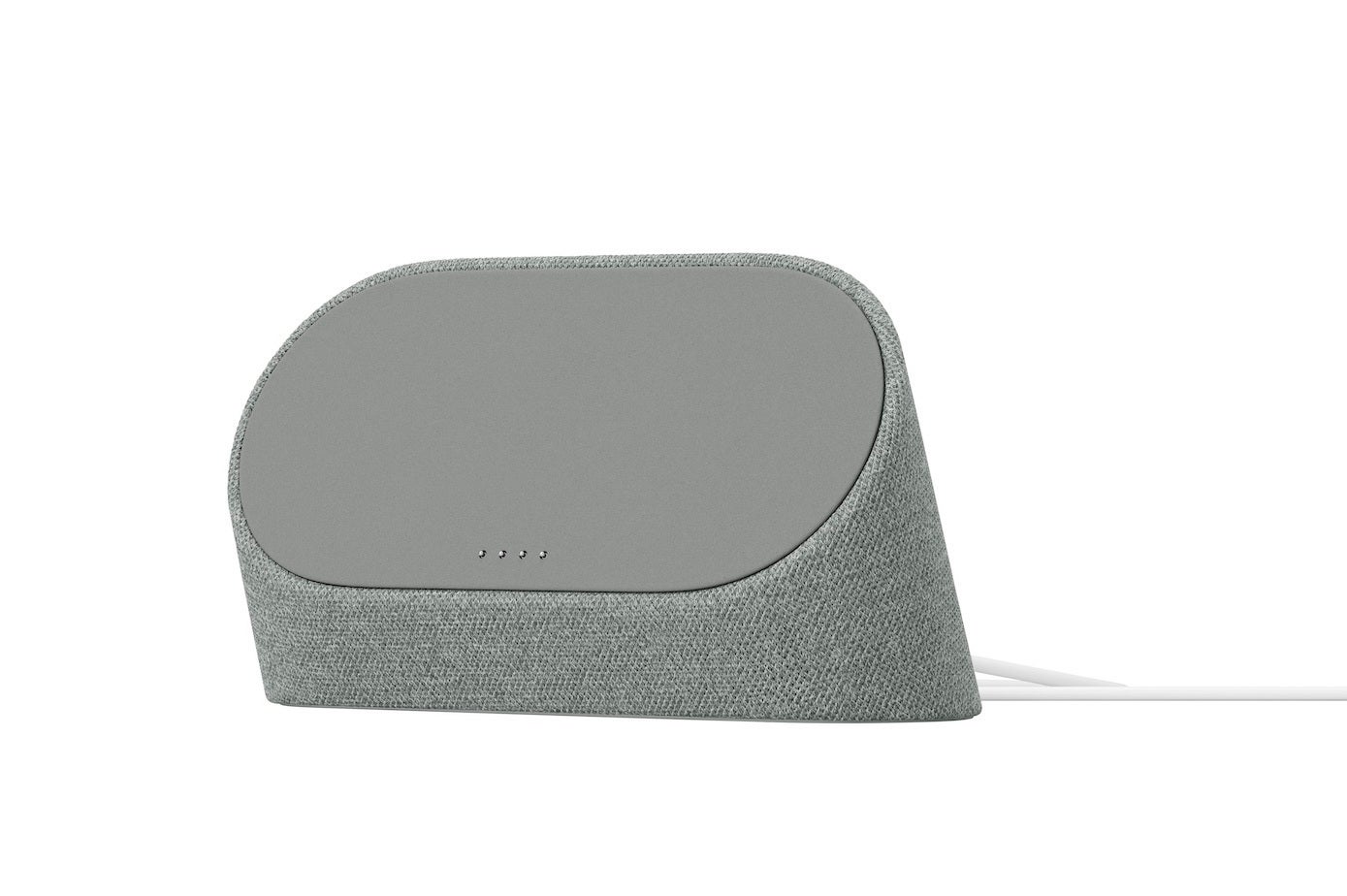 Another thing worth noting is that the Pixel Tablet does not ship with a USB C charger — it gets a power plug for the Charging Speaker Dock, but not the tablet. Still better than the Galaxy Tab S8, which does not ship with a power brick in the box and does not support any form of alternate (like wireless) charging.
Specs Comparison
We talked about specs earlier, here are the raw numbers!
Specs
Google Pixel Tablet
Samsung Galaxy Tab S8
Dimensions
10.16 x 6.65 x 0.32 inches (258 x 169 x 8.1)
6.51 x 9.99 x 0.25 inches (165.3 x 253.8 x 6.3 mm)
Weight
17.39 oz (493.0 g)
17.74 oz (503.0 g)
Screen
10.95-inch, LCD, 60 Hz? (unannounced)
11-inch, LCD, 120 Hz
Processor
Google Tensor G2, octa-core, 5 nm
Qualcomm Snapdragon 8 Gen 1, octa-core, 4 nm
RAM, Storage
8 GB / 128 GB
8 GB / 256 GB
8 GB / 128 GB
8 GB / 256 GB
Cameras
8 MP main, 84-degree FOV
8 MP front, 84-degree FOV
13 MP main
6 MP, ultra-wide
12 MP front, ultra-wide
Battery Size
7,000 mAh? (unannounced)
8,000 mAh
Summary and Final Verdict
So, does the Pixel Tablet have what it takes? For $499, we'd say it sure does. It's not an exorbitantly-expensive tablet and may be just the right choice for those that are looking for a casual portable screen instead of one that aims to be a productivity machine (and charges you for it).
The Galaxy Tab S8 still has its unique features like the Samsung DeX, and the S Pen has been refined over the years to be an excellent stylus. It also has a starting price of $699, so if you aren't going to be using those features, you are probably not getting the full worth for your money?
Good devices, and we are happy to see that the tablet space can have devices that actually aim for different niches and use cases. Now we wait for the Pixel Tablet to ship, so we can go in-depth with it!