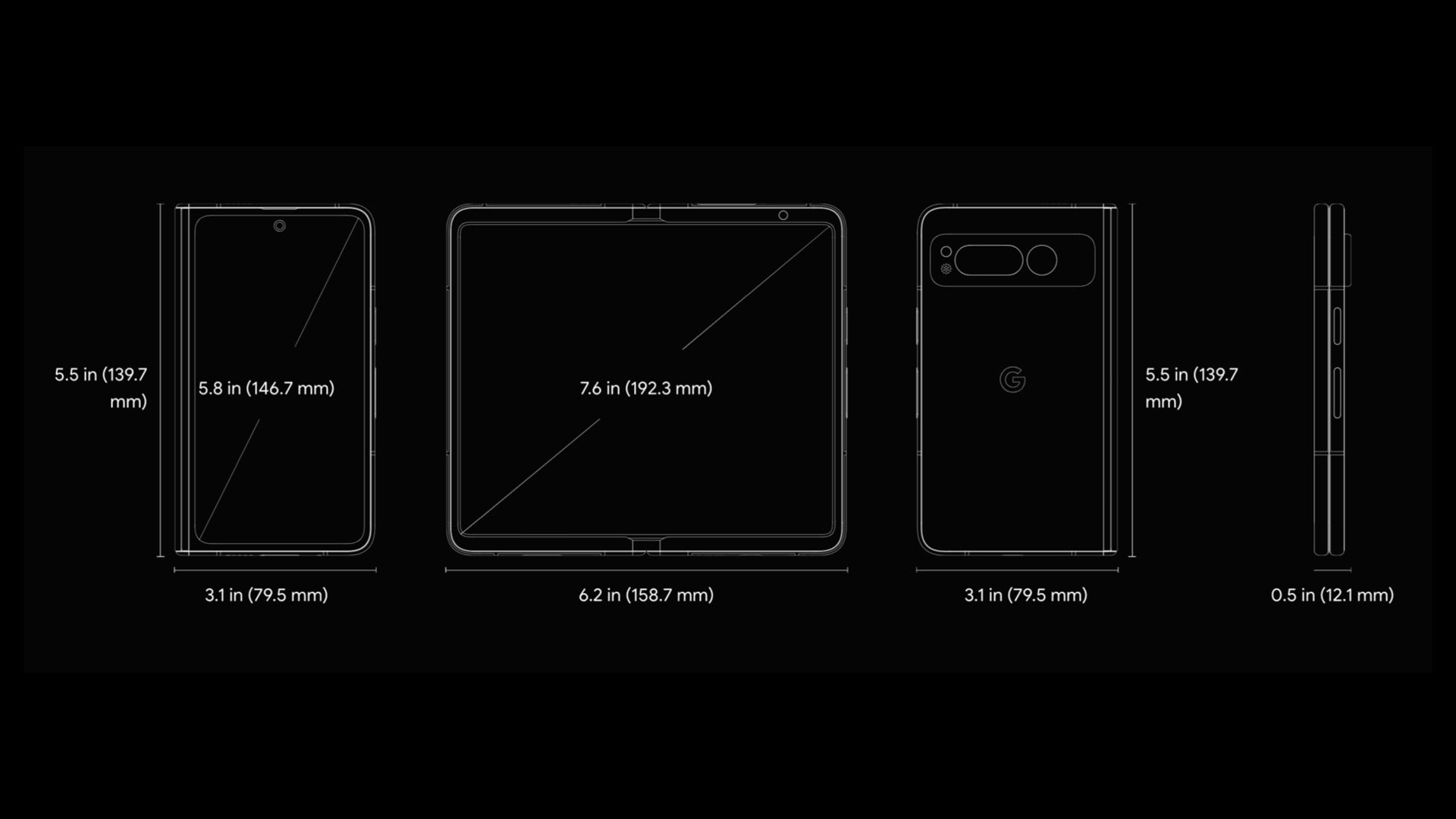 A new player is (finally) entering the foldable race and it is no other than the king of mobile software itself, Google. The American tech giant will try to give Samsung a run for its money with the Google Pixel Fold, a unique notepad-style foldable whose form factor brings something rather new to the US market.
It should be noted that comparing foldable smartphones is no easy feat. Of course, we will try to do so nonetheless. So how does the Google Pixel Fold measure up? Is it bigger than the competition?
Google Pixel Fold vs Samsung Galaxy Z Fold 4 vs Oppo Find N2
Firstly, we will, naturally, pitch the three biggest (literally and metaphorically speaking) notepad-style foldables currently available internationally against one another. There really is no point in comparing the Pixel Fold to clamshell ones like the Galaxy Z Flip 4 and the Oppo Find N2 Flip as they are much smaller regardless of how you choose to look at it.
It should be noted that, unlike the Galaxy Z Fold 4, whose cover screen is abnormally tall in comparison to most conventional handsets, the Pixel Fold features a secondary display that is much more in line with the dimensions of a normal smartphone panel. The 5.8" secondary display might technically be just 0.4" smaller than the one of the Galaxy Fold 4, but the aspect ratios are what truly makes a difference.
Interestingly enough, the Pixel Fold's dimensions are somewhat similar to the ones of the Oppo Find N2, although the latter's secondary screen is a bit smaller at 5.54". When unfolded, all three of these devices have very similar size footprints and comparable aspect ratios. The main displays of the Pixel Fold and the Galaxy Fold both come in at 7.6". However, Google's device has much more prominent bezels. The Oppo Find N2 is the smallest of the bunch with its 7.1" primary display.
Google Pixel Fold vs Samsung Galaxy S23 Ultra vs OnePlus 11
Comparing foldables to mundane smartphones is no easy feat. It goes without saying that the Pixel Fold, when folded, is much more compact than the 6.8" Samsung Galaxy S23 Ultra and the 6.7" OnePlus 11. However, both handsets are dwarfed by the main 7.6" display of the Pixel foldable. The case is similar with all non-foldable Android smartphones.
Google Pixel Fold vs Apple iPhone 14 Pro vs Apple iPhone 14 Pro Max
Apple has no foldable in its arsenal, so comparing the Google Pixel Fold to any iPhone is like trying to compare apples and oranges (pun intended). When folded, the Google Pixel Fold approaches the smaller 6.1" iPhone 14 Pro in size. On the other hand, the main display of Google's device is much bigger than the largest iPhone out there – the iPhone 14 Pro Max.