Plenty of us have gotten so used to having a hefty chunk of storage space on our phones, that we often
forget
about things such as backing up data to an external hard drive in order to free up space.
And is that really shocking, when some of the best Android phones come with hundreds of gigabytes of storage nowadays? Well, that is also a double edged sword, as some of those are among the best camera phones too, meaning that pictures and videos taken with them take up quite a lot of space too. Galaxy S23 Ultra, anyone?
But sometimes, you just have to think on your feet and free up space on the spot, otherwise you might miss a genuinely important moment. So what can you do? Delete apps, risking losing the user data associated with them too, such as settings and save games. Ouch!

Well, good guy Google plans to put a stop to this madness through auto-archiving.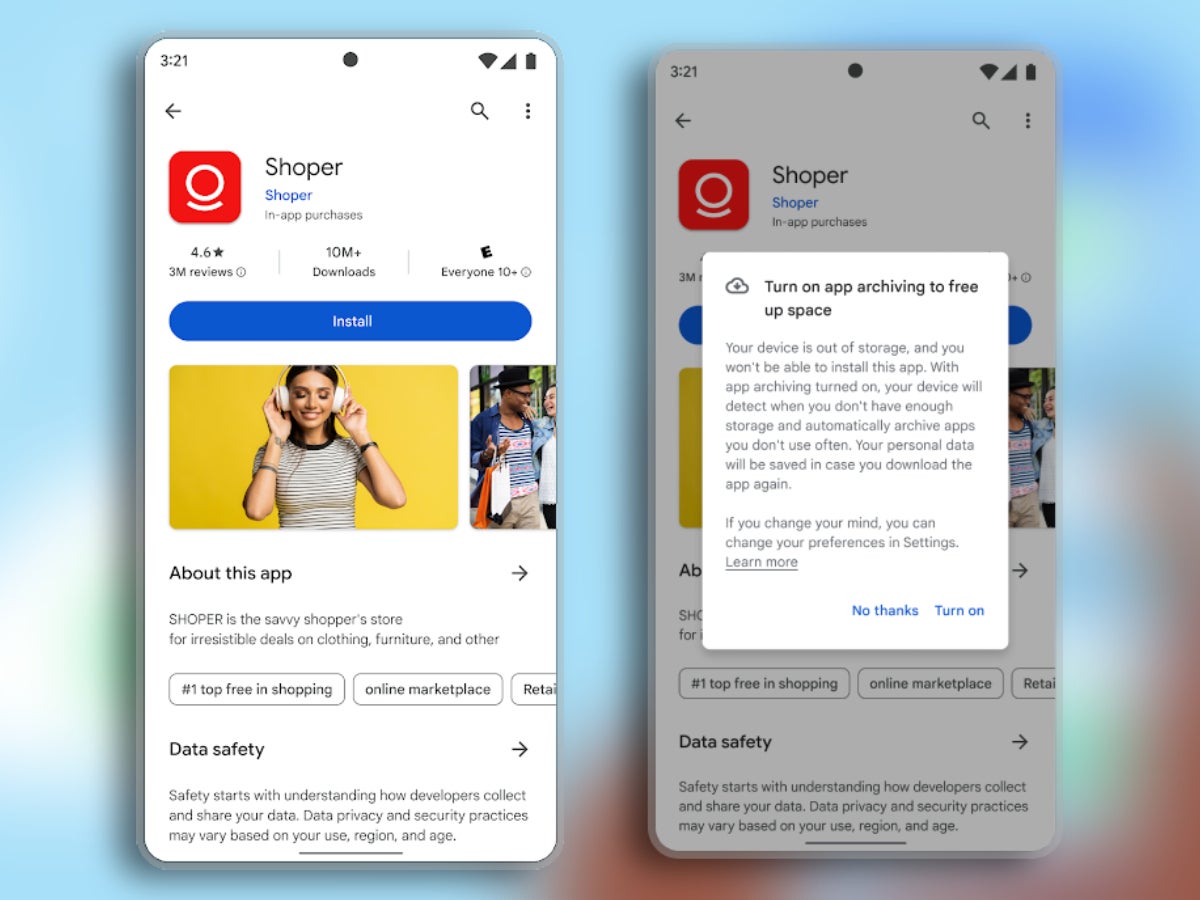 And using auto-archive on Android is as easy as selecting "Turn on"
This is a brand new feature for Android that will kick-in automatically when the time comes — also known as, when you are almost out of storage space. Auto-archiving will essentially start off with the apps you have installed, but rarely use and remove their data while leaving user-data such as settings and save games intact.
As such, when you'd like to resume using the archived app, you'll just have to wait a bit for the data to become downloaded again, but only as long as the app in question is still available on Google Play. But there is another limitation too: this will be enabled only for apps published with Android's App Bundle, which seems fair.
In short, next time you are in a pinch for space, Android will automatically present you with a message, asking you if you'd like to utilize auto-archiving. If you select yes, you won't even notice that it is going on in the background, freeing up to 60% of your storage.
As of now, it is not clear when this feature will make its way to Android phones, but by the sound of things, Google seems to be rolling it out as we speak. And you know what that means: if you are excited about trying it out, keep your eyes peeled for system updates.