Up until now, foldable phones displayed a stretched-out version of the Gmail app that you see on conventional phones. Google has given the interface a makeover and now, foldable phone users with book-style phones like the Samsung Galaxy Z Fold 4 will see a 2-pane layout for Gmail. The 2-pane view is also available for Meet and Chat.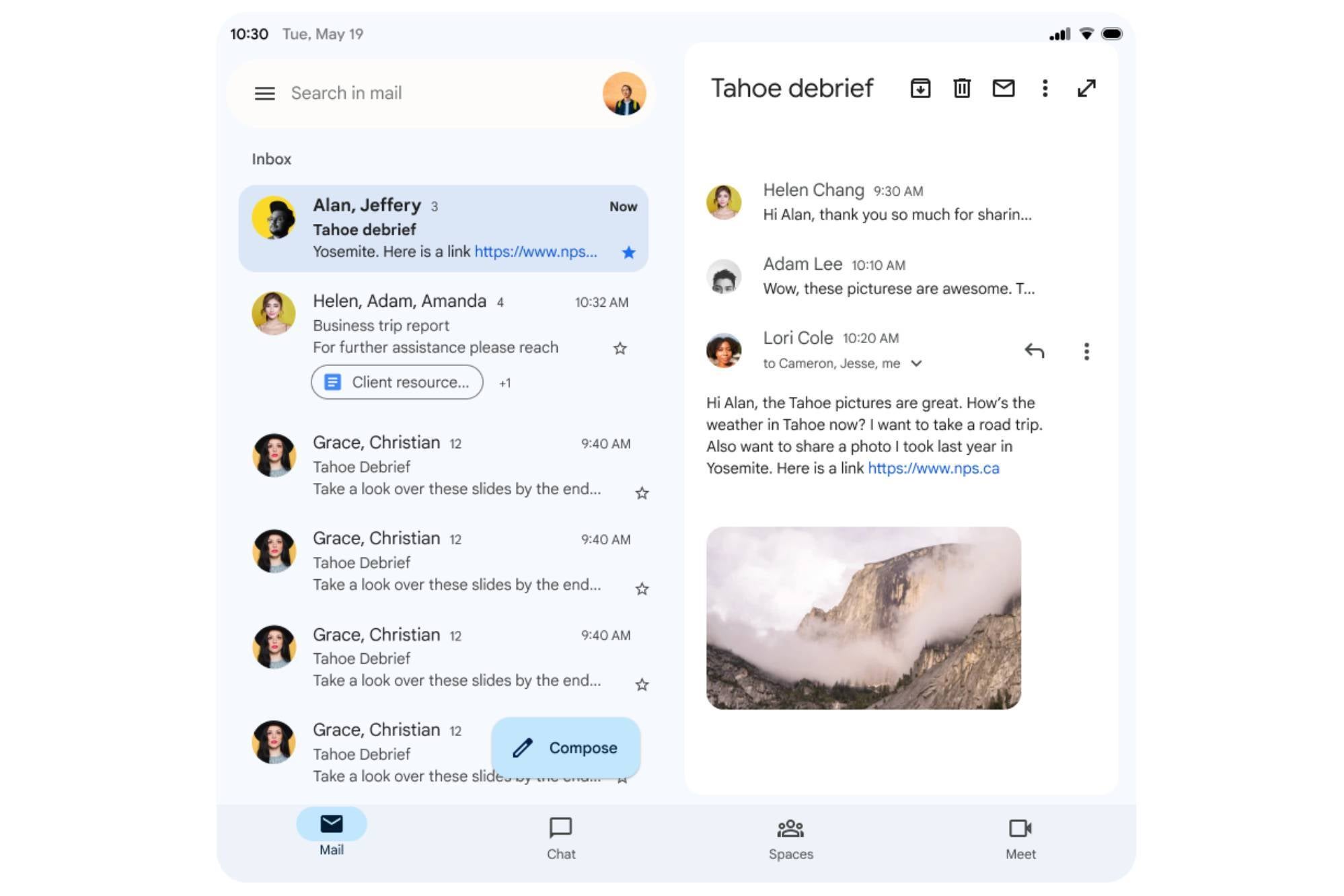 Gmail on foldable phones now makes better use of the form factor
What this means is that the left part of the foldable screen will show the inbox and the right half will show an opened email. This makes sense from a multitasking perspective and will save a lot of back and forth when browsing emails. 
As part of our mission to provide a top-class user experience on large screen devices, Android foldable-device users have been able to access a 2-pane view for Google Meet and Gmail. We're excited to announce this also includes the Chat tab in the Gmail app. | This is now available. Google Workspace
The search bar is above the inbox and the Compose button can also be seen on the first half of the screen. The bottom bar spans the width of the entire screen. In contrast, you see a vertical navigation rail on tablets. Little touches like these help create a distinct identity for foldable handsets.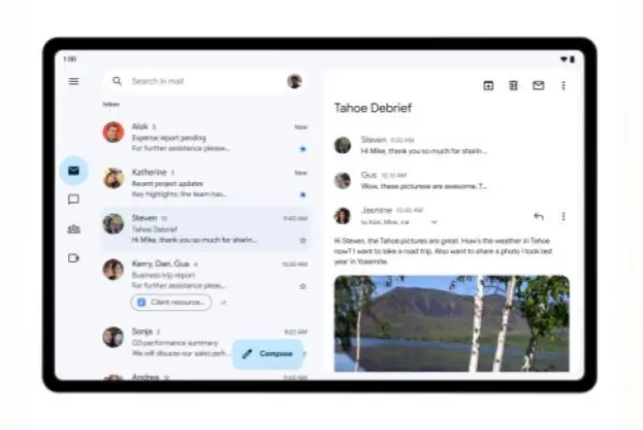 Gmail on Android tablets
The new interface is now available for foldable phones. 
Google has increased its focus on foldable phones and tablets in recent times. The company announced its tablet-first OS Android 12L in late 2021 to make the software experience better on devices with large screens. 
It includes little tweaks and optimizations that make better use of larger screens, such as a vertically split notification shade and a taskbar to allow users to launch apps quickly.
Google didn't really care about tablets for the longest time. That's changing now, and one of the major reasons behind this renewed interest is that the company has a tablet and probably a foldable phone on the way.