The global vivo X90 series launch is upon us and with it we will get to experience the X90 and its Pro model, ushering in the era of giant 1″ cell phone camera sensors which will seemingly be the theme this year. While Samsung went with increasing the resolution of the main camera sensor on its flagship Galaxy S23 Ultra sensor, others like Vivo decided to go with bigger pixels and sensor instead. 
It remains to be seen whose approach will be winning, but the Vivo X90 and X90 Pro specs revolve around their camera kits created in cooperation with the storied camera specialists from ZEISS. We won't be seeing a global launch of the X90 Pro+ just yet, but if you can do without periscope zoom, the X90 Pro promises to deliver camera quality just as good as we witnessed when we compared the main sensor to the best that Samsung or Apple can offer.
Vivo X90 Pro specs, price, and camera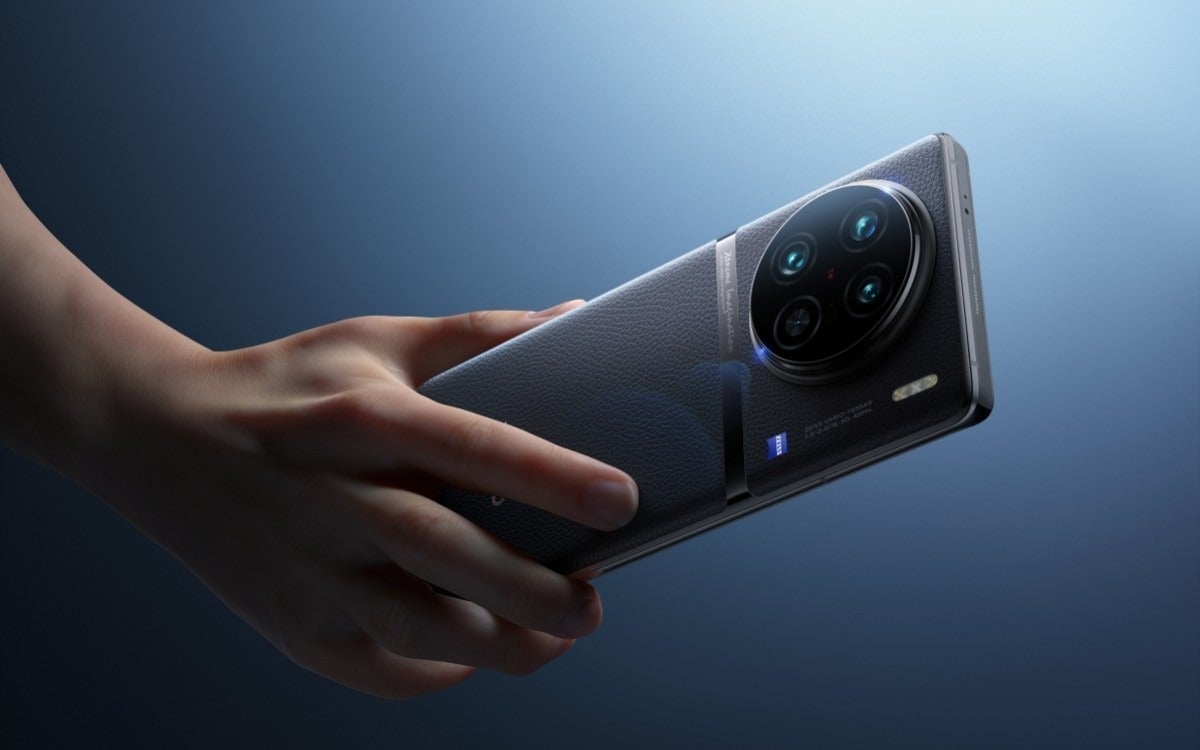 Vivo X90 Pro
The X90 Pro comes with 50MP main camera with the 1-inch Sony IMX989 sensor powering it. It also features a 12MP ultrawide and a 50MP 2x telephoto snapper, making up the camera system on the phone's back. "Compared to the GNV sensor used in the previous X generation, the new IMX989 sensor's photosensitive area has increased by 77%, with its light intake capacity going up by 43%," says Vivo and continues explaining how it made the X90 series stand out photographically:
The 50MP Portrait Camera features an ultra-sensing portrait lens, with an IMX758 sensor that helps to achieve an aperture of f/1.6. With the support of the stabilization system, an exclusive large-aperture lens, and 4-in-1 sensor technology, it delivers subtly detailed portraits, even in low light. X90 Pro introduces independent optical image stabilization (OIS) technology, developed by vivo, allowing for more intelligent and precise stabilization correction compared to standard OIS. It also supports Active Centering OIS System, significantly reducing smears between frames and motion blur. X90 boasts a 50MP VCS True Color Main Camera, a 12MP Professional Portrait Camera, and a 12MP Wide-Angle Camera. The VCS True Color Main Camera optimizes the sensor spectrum to achieve the target RGB colors better, improving native image colors, ensuring color consistency, and lowering the noise level.
As for the other specs, the X90 Pro and X90 come with the MediaTek Dimensity 9200 flagship 4nm processor, as well as 256GB-512GB of storage and 8-12GB of RAM. The phones also comes with 6.78″ 120Hz OLED displays with a resolution of 2,800 x 1,260, and a 4,870mAh battery (Pro) or 4,810mAh (X90) batteries that can be topped up in half an hour with their ultrafast 120W chargers.
To night and astrophotography prowess of the new camera-centric X90 series is brought on by Vivo's exclusive V2 imaging chip whose AI algorithms calculate the proper exposure and HDR stack to make the best imagery even in challenging conditions.
The X90 Pro comes in Legendary Black color with leather-style back on top of the smooth fluoride glass rear, while the X90 comes in Breeze Blue and Asteroid Black with finish that is not a fingerprint magnet. The X90 Pro costs north of a grand in euros, while the X90 will be about 800 EUR, depending on the market.