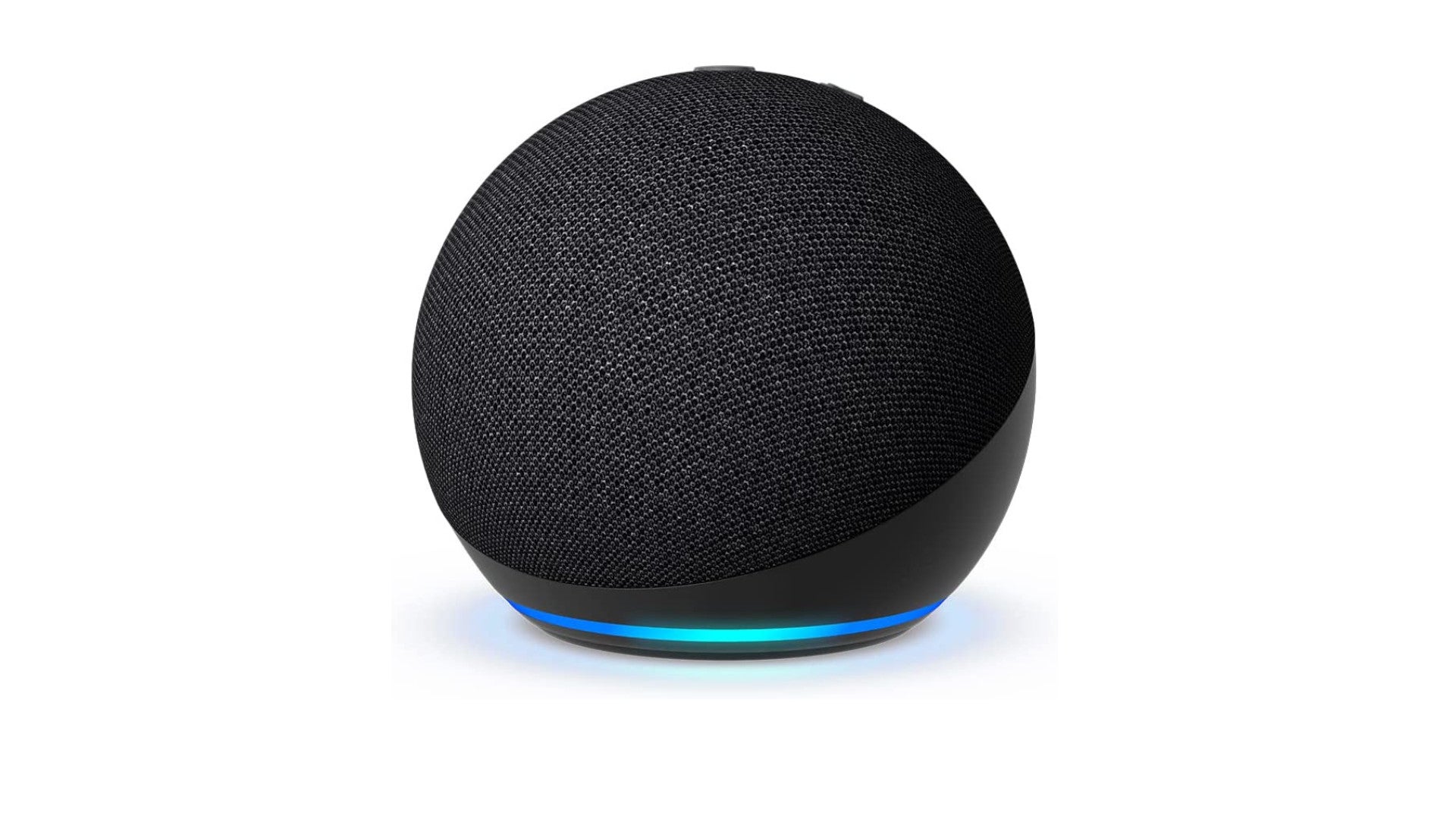 If you are located in the UK and have always wanted to buy a smart speaker, we have amazing news for you. You can now get your hands on a brand new 5th-gen Amazon Echo Dot for even less money.
Amazon UK is currently offering its 5th-gen Amazon Echo Dot with a nice 36% discount, which means you can save £20 if you get an Echo Dot 5th-gen right now. And if you're not interested in the basic model, Amazon UK is offering a 31% discount on two other versions of the Echo Dot 5th-gen: the special kids' versions and the versions with a built-in LED display. This discount allows you to save £20.
Now, we agree that £20 doesn't sound like a big saving, but the Amazon Echo Dot 5th-gen is already a budget-friendly device. So when you add Amazon UK's discount, it becomes a real steal.
Amazon promotes its Echo Dot 5th-gen as its best-sounding Echo Dot yet. This generation of the Echo Dot has an improved audio experience and should provide clearer vocals, deeper bass, and a more vibrant sound than any other Echo Dot.
The Echo Dot 5th-gen lets you stream music, audiobooks, and podcasts from services like Amazon Music, Apple Music, Spotify, and Deezer or through Bluetooth. As an Amazon smart speaker, it also supports Amazon Alexa. In addition to that, the Echo Dot 5th-gen comes with layers of privacy protection, including a button that disables the built-in microphone.
As for the other versions of the Echo Dot 5th-gen, the model with an LED display shows things like the time, alarms, weather, and song titles. The special kids models, on the other hand, have parental controls that let you set daily time limits and see activity through the Amazon Parent Dashboard found in the Amazon Kids+ app.