Dish has the option to purchase some low-band 800MHz spectrum from T-Mobile for $3.59 billion. As part of the FCC's agreement with T-Mobile allowing the acquisition of Sprint to go through, the regulatory agency ordered T-Mobile to divest itself of the spectrum which weighs in at 13.5MHz of nationwide airwaves. Dish is already using spectrum in the 817-824 MHz/862-869 MHz range according to
RCR Wireless
which means it might be interested in exercising the option.
Low band spectrum (600MHz) has been used by T-Mobile for its nationwide 5G service. AT&T and Verizon both use 850MHz as part of the Dynamic Spectrum Sharing (DSS) system that delivers low-band 5G to their respective subscribers nationwide. With DSS, the same channel can be used to deliver 4G and 5G signals.
Low-band signals travel longer distances that mid-band and mmWave signals do which make them perfect to carry 5G across the country. The one downside is that they do not offer the faster download speeds that mid-band and mmWave do.
Dish has until April 1st to decide whether it wants to purchase the spectrum from T-Mobile and the FCC has given Dish permission to test the airwaves in Yuma, Arizona. The
FCC's Special Temporary Authority (STA)
runs from last Sunday, March 5th, through September 30th. Dish executives have been making comments indicating that the likelihood of Dish exercising the option has increased.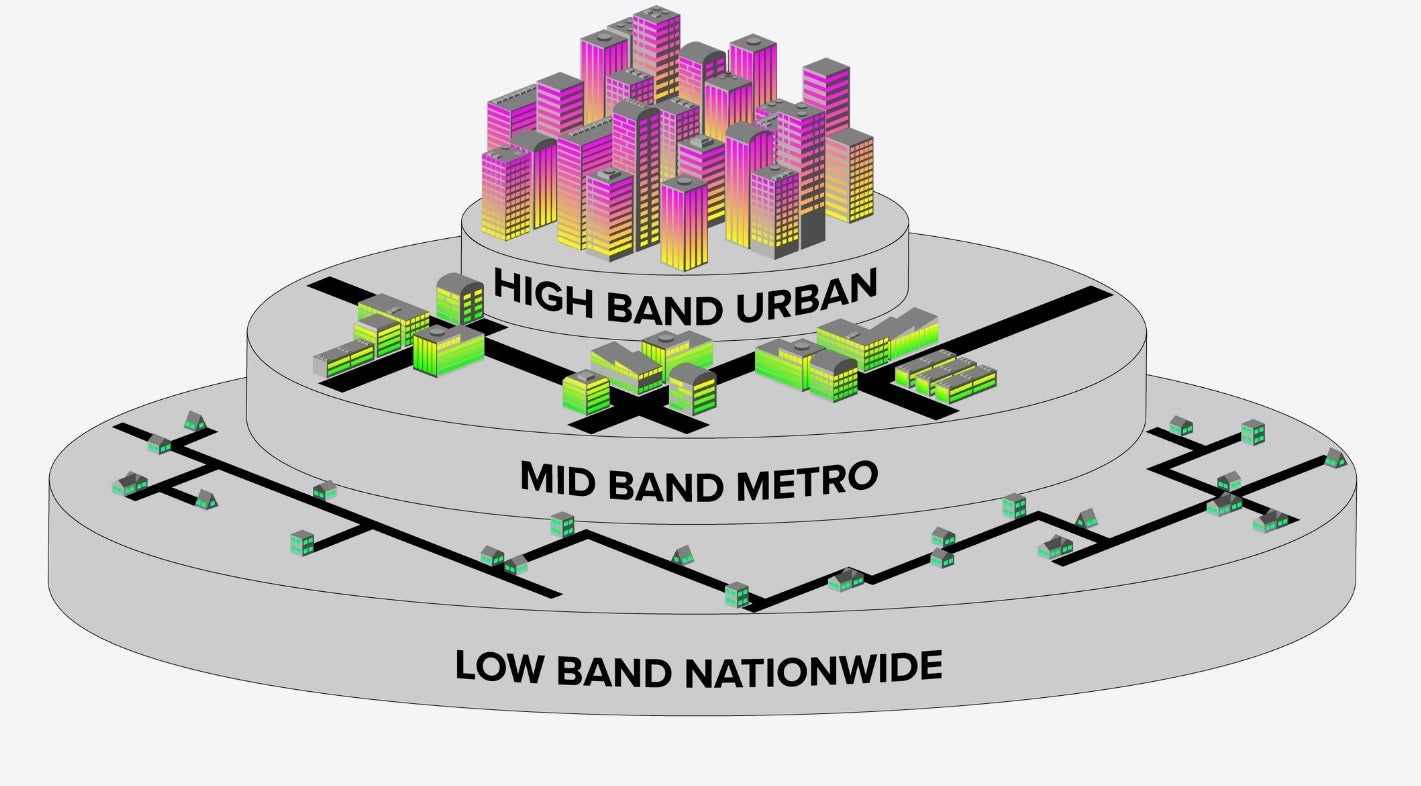 Dish's 5G plan sure looks familiar
Dish CFO Paul Orban said, "The probability that we would exercise [the purchase option] has increased." And the big guy himself, Dish Chairman Charlie Ergen, said that there have been "positive developments in terms of a return on that spectrum."
Dish agreed to replace Sprint as the nation's "fourth nationwide facilities-based network competitor" which was important as it allowed the FCC and the Justice Department to greenlight T-Mobile's $26 billion purchase of Sprint which closed on April Fool's Day 2020. Without a replacement for Sprint, the U.S. would be down to three major wireless providers and the government feared that this would lead to higher prices in the industry.
By this coming June 14th, Dish must cover at least 70% of the U.S. with 5G service. Deploying more 800MHz spectrum could help Dish reach that mandated target. The next deadline comes in the middle of 2025 when Dish must have its 5G service available in 75% of each of the 416 Partial Economic Areas (PEAs) in the states. Last June, Dish launched 5G in a limited number of cities, just enough to escape what would have been a $16 million fine that would have been imposed on them by the FCC.