Per
CNBC
, on Tuesday Republicans on the U.S. House Foreign Affairs Committee took short-form video app TikTok closer to its final tick in the U.S. Concerned about reports that TikTok collects personal data from its U.S. subscribers, and might even collect keystrokes from those using TikTok's  in-app browser, legislation that would result in the ban of TikTok on all U.S. mobile devices has advanced.
The legislation would give President Joe Biden the authority to ban the popular app in the U.S. Committee Chairman Michael McCaul (R-Texas) said, "Everybody knows what TikTok is. It's too dangerous to be on our phones as members of Congress. In my judgment, it's too dangerous to be on our children's phones. That's the whole point of this bill." The U.S. in December banned TikTok from government-owned phones.
A bill that would ban TikTok in the U.S. advanced out of committee by a party-line vote of 24 to 16

McCaul's DATA Act (H.R. 1153) advanced out of committee by a vote of 24 to 16. Voting on the proposed bill was split along party lines with the 24 votes in favor of moving the legislation along coming from all of the Republicans on the committee while the 16 dissenting votes came from all of the Democrats on the committee. McCaul said that he hoped the voting isn't the start of a breakdown in bipartisanship when it comes to Chinese technology.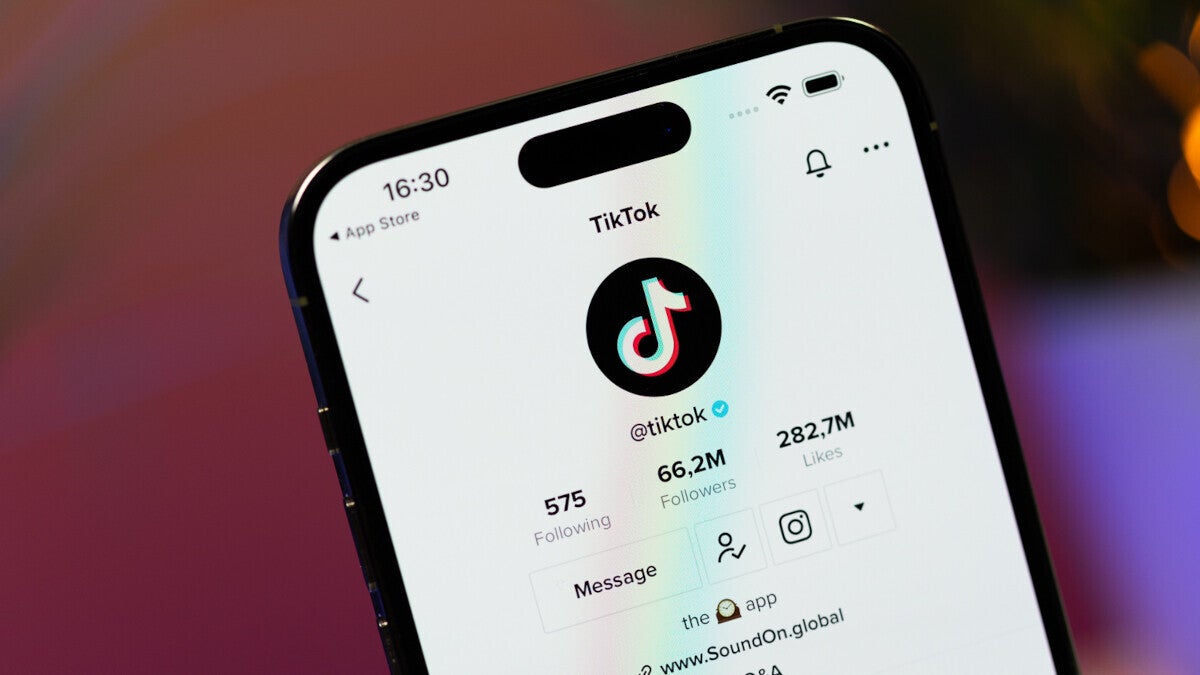 Legislation to ban TikTok in the states has a long road ahead of it
In 2021, TikTok hit one billion monthly users, and last August, a survey revealed that 67% of teens in the states use TikTok and 16% use it constantly. Insider Intelligence says that TikTok owns 2.3% of the digital ad market behind heavyweights like Google, Facebook, Amazon, and Alibaba. The company is owned by Chinese firm Byte Dance, and while it denies any ties with Beijing's spying operations, like other Chinese companies it must agree to comply with all requests from the country's intelligence agency.
In a statement, TikTok says, "A U.S. ban on TikTok is a ban on the export of American culture and values to the billion-plus people who use our service worldwide. We're disappointed to see this rushed piece of legislation move forward, despite its considerable negative impact on the free speech rights of millions of Americans who use and love TikTok."
Analyst says TikTok ban could benefit Facebook, Snapchat, and YouTube

The bill has a long road ahead of it. If it gets voted out of the Republican-controlled House, it would still need to be voted on in the Democrat-controlled Senate which could be a problem. And should the bill pass the Senate, it would then require the president to sign the bill, or he could veto it. If Biden does the latter, the veto can be overturned with a two-thirds
vote from members of the House and Senate.
A few years ago, when Donald Trump was president, a deal was reportedly in place that would have seen Oracle and Walmart buy the app's U.S. operations from TikTok owner ByteDance. But the deal never got done and Trump turned his attention toward more pressing matters such as the upcoming presidential election. But Needham analyst Laura Martin says that this time a deal could be finalized.
While the platform could be weakened, "it wouldn't just disappear and get shut down," Martin said. She also said that "Implications are great for anybody that has been losing market share to TikTok." Martin picked Snapchat, Facebook, and YouTube as platforms that would be big winners if TikTok gets banned in the U.S.
Another analyst, JMP's Andrew Boone, said that if TikTok is banned in the states, Facebook would be a big winner because of the money that parent company Meta has been throwing at Facebook's TikTok rival Reels. Boone also noted that "If TikTok were to go away, I think that there would be a lot more consumption of Instagram Reels." The analyst also says that Snapchat's Spotlight and YouTube Shorts would both benefit from the disappearance of TikTok.