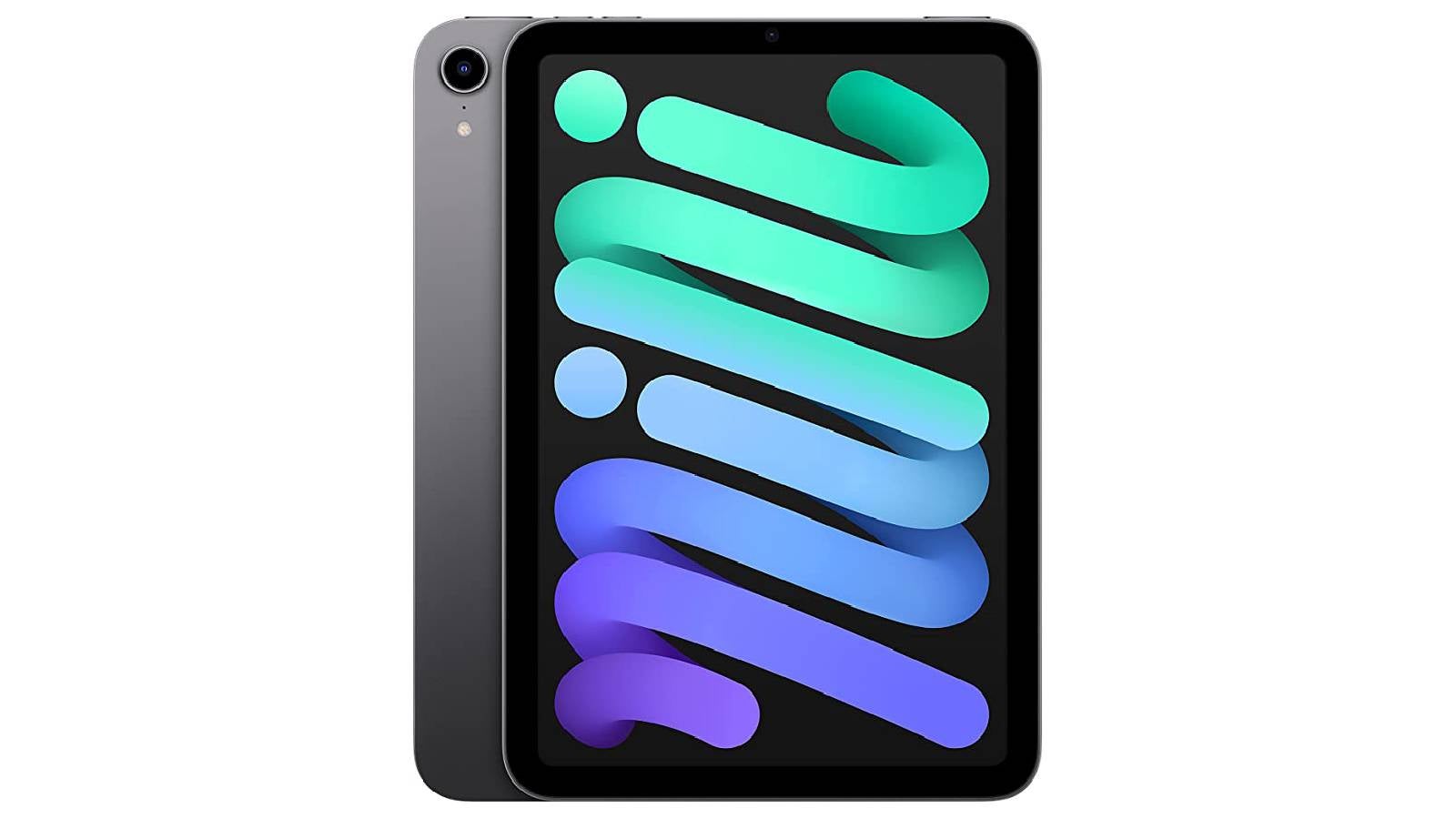 In a world where
everyone
 everything is trying to be
someone
 something else, Apple's iPad mini really stands out. It doesn't promise to be your full-time computer. It won't compel you to dump your smartphone. It's just very good at being a tablet, so if you want to treat yourself to one, the slate is on sale at Amazon.
The sixth generation iPad mini has an 8.3 inches screen, making it Apple's smallest tablet. It's far from the least capable though. It slots in the middle of the lineup, with the Pro and Air above it and the base models beneath it. 
The tablet has a modern, iPad Pro-like design and its small size means that it's very easy to carry around. You can easily keep it in your bag and jacket pockets. 
The device is fueled by the A15 Bionic, the same chip that powers the base iPhone 14. It's thankfully not monstrously fast like the Pros and Air, meaning it won't guilt you into working all the time. Adios, hustle culture.
That said, it's more than fast enough for the things that most people actually buy an iPad for – reading, browsing the web, using social media, and gaming.
Does that mean it's just a casual-use device? Not at all. It's the perfect device for taking down notes and getting moderate productivity work done. This makes it ideal for on-the-go professionals. If you use extremely taxing apps, you'd be better off with the iPad Pro, which starts at $799.
The base iPad mini with 64GB of storage usually costs $499 and right now, it's $100 cheaper. That's a great price for a versatile, compact tablet and another great thing is that you might not even feel the need to buy a keyboard for it.
That's because in portrait mode, using the on-screen keyboard is very easy, especially if you have got big hands.
Other features worth mentioning include a 12MP front-facing camera with the Center Stage feature, USB‑C connector, Touch ID, and support for the second-generation Apple Pencil.