The latest life extended by the world's most popular watch belongs to a gentleman who lives in a location that sounds so British that it's no surprise that the story was first published by the
BBC
. 36-year-old Adam Croft, a bestselling author in the U.K. having sold over two million copies of his books, is from Flitwick in Bedfordshire. He got up off his sofa one evening and "felt a bit dizzy." He made his way to the kitchen to get a drink of water and "immediately felt the world closing in."
Croft's Apple Watch alerted him every two hours that his heart was in an irregular rhythm

Mr. Croft continued to struggle. "I managed to get down on the floor and ended up in a pool of cold sweat," he said. "Being a man I thought not much of it and took myself up to bed."
He woke up the next morning only to discover that his Apple Watch had been alerting him every two hours trying to tell him that his heart was in atrial fibrillation (AFib). In other words, Croft's heart had an irregular rhythm. AFib can lead to blood clots, strokes, and death. "I called 111 who said get to hospital within the hour," Croft said.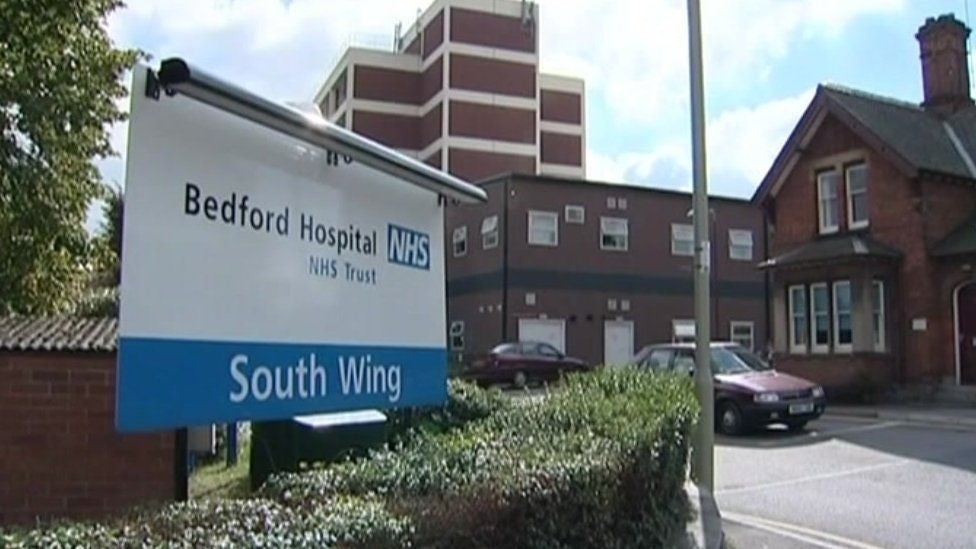 Bedford Hospital in England where Adam Croft received treatment
Croft went to Bedford Hospital which ran two electrocardiograms (ECGs) to confirm that the Apple Watch had correctly spotted AFib. He did note that previously he had experienced "little flutterings" of his heart that elicited no warning from his Apple timepiece. He also did not experience any pain or have any symptoms that he thought were serious.
Croft also said that had his Apple Watch not alerted him to the irregular heart rhythms he was experiencing, he wouldn't have called the National Health Service's 111 number which is similar to dialing 911 in the states. "I had no reason to," he said. "I just felt a bit light-headed… I had been feeling a bit rough so thought I might be coming down with something."
Croft has been prescribed blood thinners and is on a cardioversion procedure that uses quick, low-energy shocks to correct the rhythm of his heart. He also has been told to take it easy and try to reduce his stress levels since the doctors tell him that this issue with his heart rhythm will get worse over time and happen more often. And like many Apple Watch wearers say after their lives were saved by the device, "The watch will be staying on now."
Discussing the Apple Watch's ECG feature that saved his life, he said, "It's not a feature I'd ever expected to use."
Cardiac nurse says that AFib is a serious condition

Chloe MacArthur, senior cardiac nurse at the British Heart Foundation, says that AFib is a serious condition, especially if left untreated. "Although atrial fibrillation is common, it isn't always obvious, and symptoms can be overlooked," she said. "They include palpitations (a racing, fluttering feeling in the chest), chest pain, shortness of breath, dizziness, feeling faint, unexplained tiredness and difficulty exercising."
The nurse says that devices like the Apple Watch are useful but those receiving alerts that something is wrong still need to see a doctor. "Wearable devices can be helpful for improving exercise habits and eating behaviors and they can provide motivation to lead a healthier lifestyle – all of which contribute to lowering the risk of heart disease – but they are not a replacement for medical advice, and they cannot provide a diagnosis.
MacArthur points out that atrial fibrillation can be discovered by having a doctor qualified nurse conduct a manual pulse check during a routine examination or check-up, or after having an ECG test. She notes that "Symptoms of atrial fibrillation can be noticeable. Anyone concerned about their heart health should speak to their doctor."