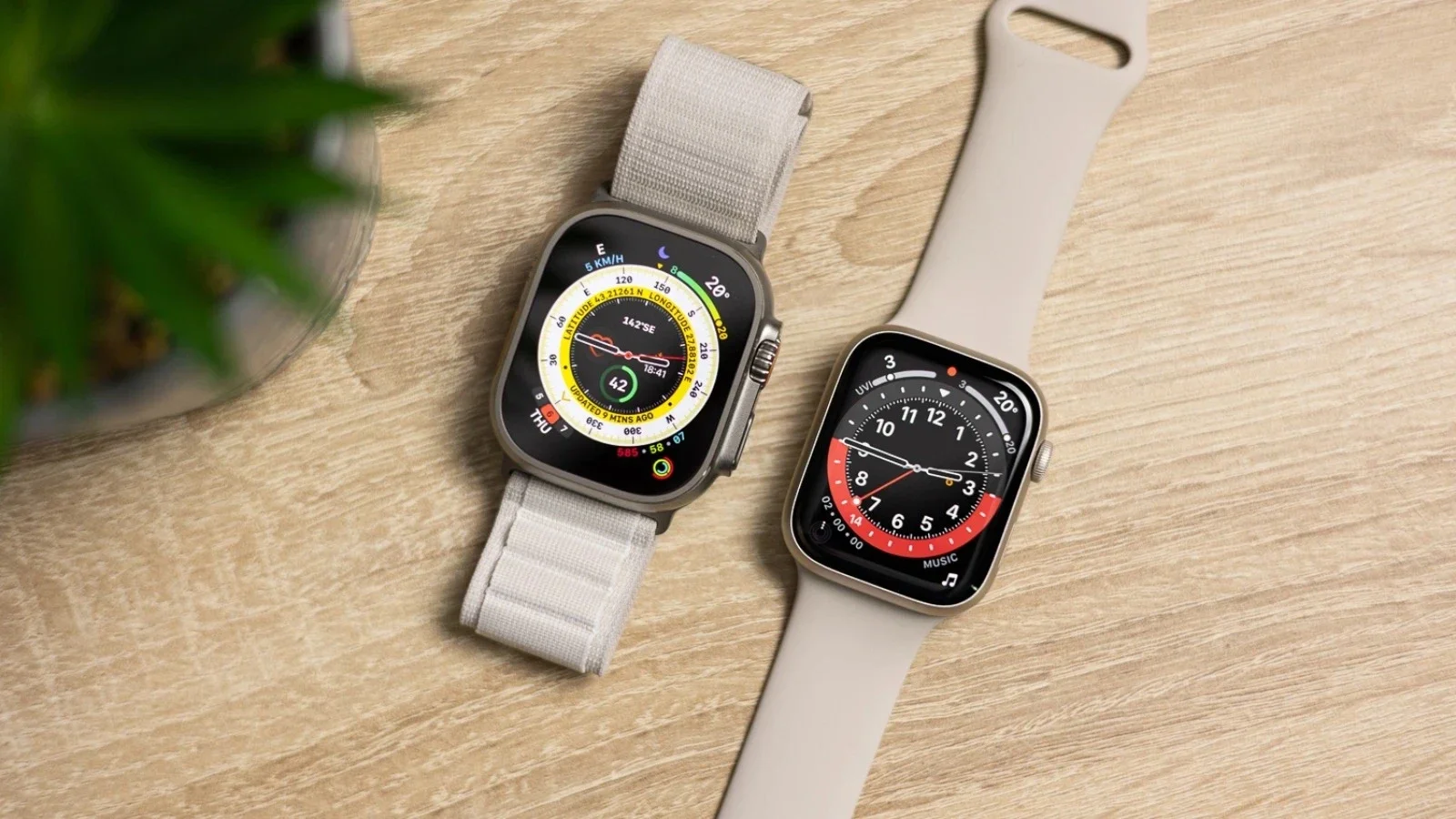 As part of its display technology and supplier diversification efforts, Apple is reportedly pushing ahead with the development of its own microLED technology with which it plans to gradually offset its troubled OLED panel dependency from Samsung, LG, BOE, or whatever future component suppliers it manages to source after a great deal of trial and error.
The Korean Institute for Information & Communication Technology Promotion (IITP) has issued an analysis how the microLED display switch impact Samsung or LG's display businesses. It says that there might be an initial drop in orders as Apple is developing the technology in-house, but then it could outsource the production to LG and make up for it.
According to Korean business media, Apple will start equipping its Watch Ultra series with microLED panels first, just like it did during its OLED screen transition, reports
Digitimes
. This could happen as soon as next year, and, after probing the microLED technology performance in action, Apple will then move to replace the OLED panels of its iPhones and even iPads with microLED ones.
The microLED advantages are numerous, such as a much lower power draw, hence longer battery life with the same battery pack capacity compared to OLED screens. They are also brighter on average, and have high contrast, just as OLED displays.
As mentioned, Apple has been investing in microLED research and development for years in the hope that the technology would one day be able to replace the OLED panels for which it now depends nearly 70% on Samsung and a few other smaller suppliers.
The task turned out harder than hoped, though, and Apple reportedly scaled its microLED ambitions down to using its first such panel in the Watch Ultra 2 slated for release next year alongside the iPhone 16.
A report by the MicroLED Industry Association which counts industry stalwarts like LG or 3M as members, sheds some light on Apple's purported decision to take it slow and steady with microLED display adoption in its devices.
According to its white paper detailing the viability of microLED displays for wearables, where they are scheduled to appear first, a panel of the kind that the Apple Watch Ultra 2 might use would cost twice what the current Apple Watch Ultra OLED display commands. If Apple currently pays suppliers like LG $20 for their Apple Watch Ultra screens with 1000 nits of peak brightness, a microLED equivalent with similar resolution would be at least $40.Such a components cost increase would still be viable for premium products like the $999 Watch Ultra, and that is why Apple may have chosen its rugged timepiece line for microLED display technology introduction. For larger screens like those on the iPhone line, however, or panels meant for more affordable midrange devices, employing microLED displays would be hard at the current state of their development, and that is why Apple is reportedly redoubling its focus on making microLED a viable technology from a business standpoint.