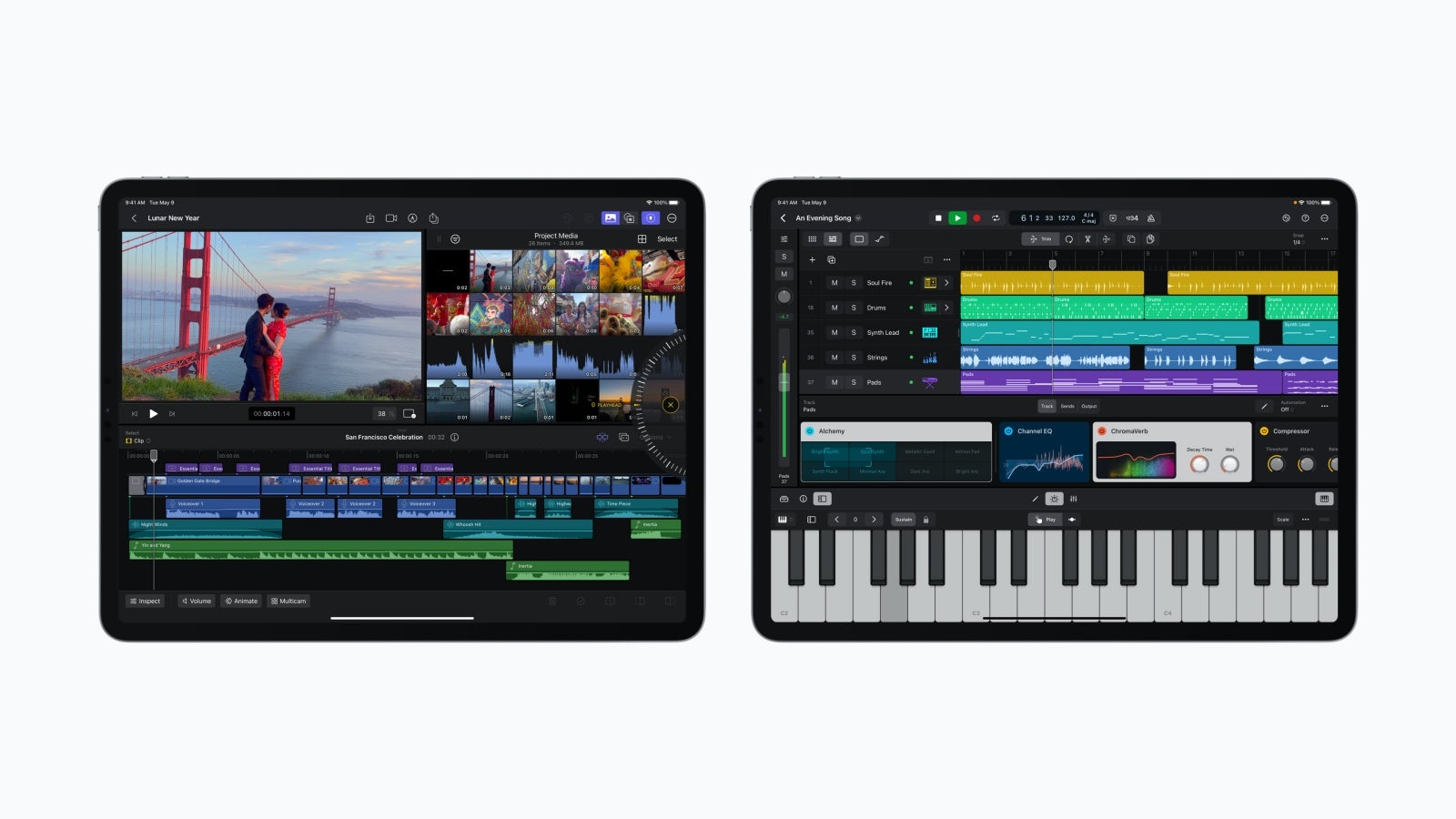 This may sound a little odd, but if you weren't very excited about next month's Worldwide Developers Conference (WWDC) prior to yesterday,
Apple's latest big software announcement
should make it pretty clear that we're in for quite a jam-packed event between June 5 and June 9.
That's because a fairly significant part of the tech giant's fanbase had been waiting for the official debut of Final Cut Pro and Logic Pro on the world's most popular tablets for several years now, and if Cupertino decided to drop this highly anticipated news via a press release on a random Tuesday, we can definitely expect bigger things from WWDC 2023.
For the time being, let's just focus on the announcement at hand, starting with…
Final Cut Pro for iPad
Video creators only have a couple more weeks to wait before they will be able to use quite possibly the most powerful tool in their editing arsenal on the move in exchange for $4.99 a month or $49 a year with a free one-month trial to kick things off the right way.
May 23 is when the App Store will officially welcome
this long overdue version of Final Cut Pro
, and as you can imagine, there are certain hardware and software limitations to consider before giving the app a try on your trusty old iPad.
Namely, it appears that Final Cut Pro will only work on iPadOS 16.4 and up, which is hardly surprising, while exclusively supporting iPad models powered by the Apple M1 or M2 chip. That includes the iPad Air (2022) in addition to the two latest iPad Pro generations (with both 11 and 12.9-inch screens) but excludes the likes of the "standard" iPad (2022), iPad mini (2021), and iPad Pro (2020).
On the M2-powered 11 and 12.9-inch iPad Pro (2022), Final Cut Pro supports a special Apple Pencil feature, allowing users to "quickly skim and preview footage without ever touching the screen" of their industry-leading tablets.
Pretty much all the other capabilities are the same for everyone, combining tools already available for Mac users with an "all-new" touch interface and different new ways to "unleash your creativity" that are "only possible on iPad."
Those include a new jog wheel aimed at making the video editing process easier than ever, an aptly named Live Drawing functionality that, well, lets you draw directly on top of your video content with an Apple Pencil, as well as machine learning-based "fast cut" features like Scene Removal Mask, Auto Crop, and Voice Isolation. It's almost like you don't need a full-blown computer at all anymore, including for…
Creating music with Logic Pro for iPad
Just like Final Cut Pro, this incredibly helpful and extremely powerful audio-focused tool will be available in the App Store at $4.99 a month or $49 a year starting Tuesday, May 23.
The hardware compatibility list is however much more expansive as far as Logic Pro is concerned, including all iPads with an Apple A12 Bionic processor under the hood or "later." We're not going to mention each individual model, but suffice to say the all-in-one professional music creation app should work flawlessly on everything from the iPad (2020) to the iPad mini (2019).
That's surely going to bring the "complete pro music studio" in many more hands than ever before, although it's definitely worth keeping in mind that Logic Pro and Final Cut Pro licenses for Macs currently set you back $199.99 and $299.99 respectively, which can actually prove more affordable in the long run.
If you prefer to install
Logic Pro on your iPad
… for obvious portability and hardware affordability reasons, you should note that you'll get an "all-new" sound browser with dynamic filtering, Multi-Touch gesture support, Plug-In Tiles, "hundreds" of powerful instruments and effects, and other potentially handy features like Beat Breaker, Quick Sampler, and Step Sequencer.
All in all, it certainly sounds like Apple put
a lot
of thought and effort into optimizing and improving these popular tools for the best iPads out there, so at least at first glance, it looks like this long wait has paid off handsomely for video and music creators.