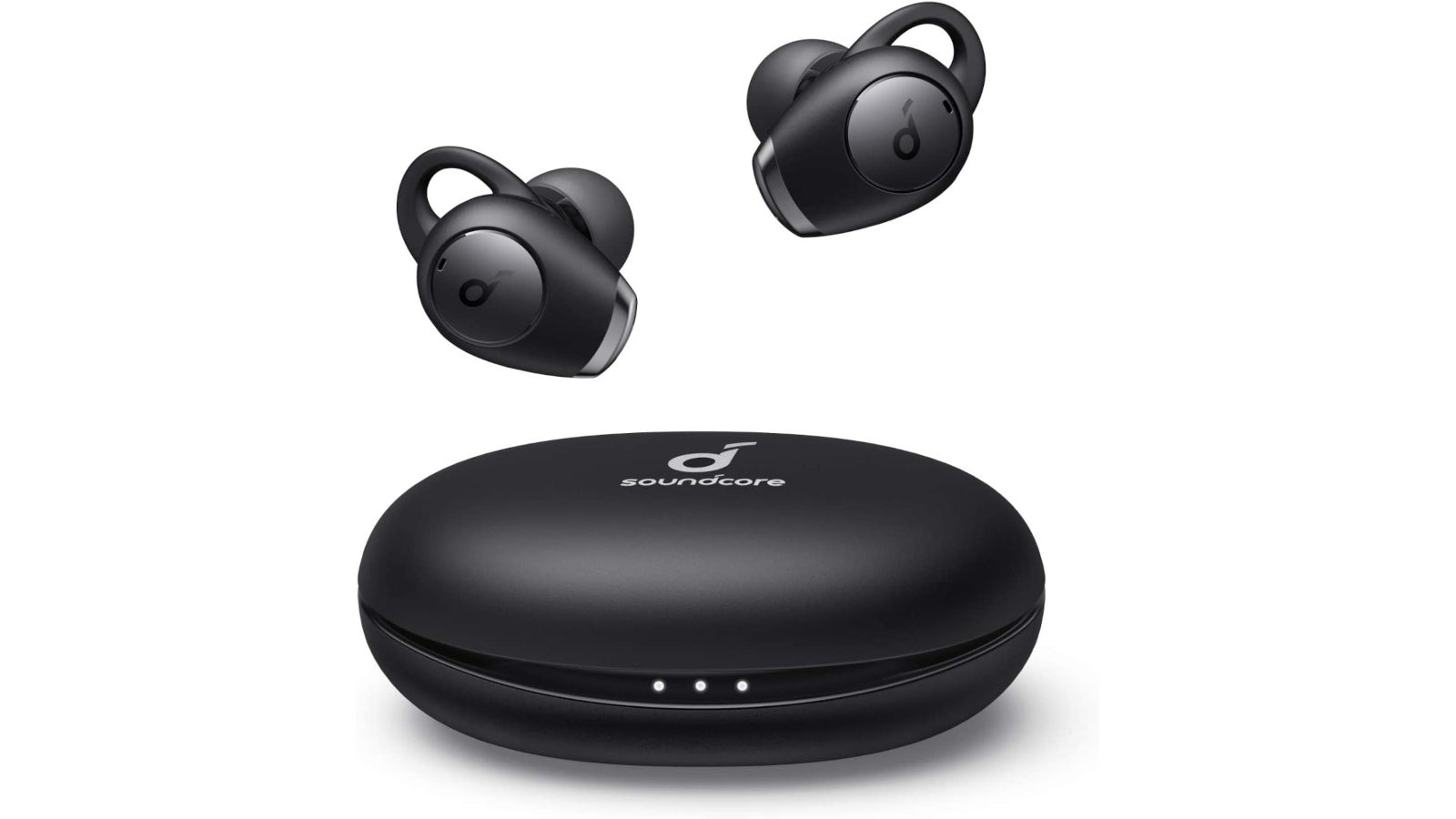 Anker's audio brand, Soundcore, is running a sale on Amazon UK, so if you're in the market for a pair of very cheap wireless buds, we have a few deals listed below. Regardless of whether you're rocking an Android smartphone or an iPhone, both Life A1 and Life A2 wireless earbuds would be a good choice.Keep in mind though that there aren't among the best wireless earbuds available on the market, but if you can't afford or don't want to pay more, these are pretty decent. First off, we have the Life A1 true wireless earbuds that come with oversized 8mm drivers with triple-layer composite diaphragms that promise to provide sound with 40% more bass, 100% more treble, and clear mids.
It's a bold statement that might or might not be true considering these earbuds' price, but at least you can return them if you don't like how they sound. Typically, the Life A1 wireless earbuds sell for £50, but Amazon UK offers a 40% discount on these ones.
The Life A1 are IPX7 certified, which means they're waterproof. They feature fast charging (10 minutes and get 1.5 hours of playtime) and offer up to 35 hours of playtime. The earbuds only last for about 9 hours of playtime from a single charge, while the rest comes from an extra 3 charges from the charging case.
For a little bit more oomph, you might want to check out Anker's Life A2 wireless earbuds, which also feature noise cancelling. These come with an oversized 11-mm driver that promises to generate 50% more bass. The Life A2 buds have 6 mics and offer up to 7 hours of listening on a single charge, but the charging case can be used to recharge them another 4 times for a total of 35 hours of playtime.
Anker's Life A2 typically sell for £60, but they're about 30% cheaper right now. Both the Life A1 and A2 are made of plastic, so if that's an issue for you, then skip them.