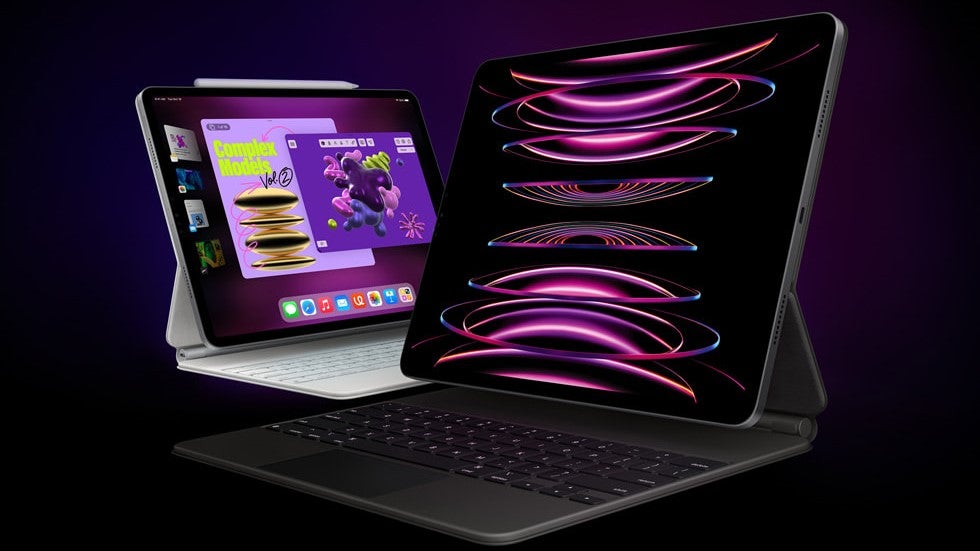 The hybrid or remote working model is great except that lines between our personal and professional lives have become blurred. If you find yourself working at unconventional hours and need a device that's more compact and portable than a laptop, Apple's 2022 iPad Pro is worth a look. 
It's one of the most capable tablets around and has features that you won't find on the company's cheaper slates. Right now, the top-of-the-line 12.9-inch model is available at a discount.
The 12.9-inch iPad Pro is the only model in the lineup to feature the mini LED backlighting technology that makes content looks its best. The screen size is ideal for multitasking and juggling multiple apps at once.
The M2 chip that fuels the latest MacBook Air and Mac Mini is also inside the 2022 iPad Pro. It can get the most demanding of tasks done without breaking a sweat. It also helps that the iPad operating system has been revamped and is better suited to multi-tasking than before.
Sure, the hardware is still ahead of the software, but that's not necessarily a bad thing. Apple offers far more tablet-friendly apps than other vendors and all the extra power means that you will be sorted for years to come.
The Pros are the only iPads with two rear cameras, which are fine for occasional snaps and document scans. They are also the only Apple tablets with Face ID, meaning you can unlock it by just looking at it. They also have more microphones and speakers than other Apple slates for better audio recording and sound quality.
The M2 iPad Pros also have the Apple Pencil Hover feature, which shows you a preview of what you are about to do when you bring the stylus close to the screen.
Basically, if you need the best of the best, the 12.9-inch 2022 iPad Pro is the obvious choice. The 128GB WiFi model has a starting price of $1,099 but right now it's $99 off at Amazon. The discount will be reflected at checkout.
This makes the price a lot more digestible for one of the best tablets of 2023 with an eye-catching mini-LED screen, the capability of managing a large workload, the Hover feature, and Face ID.