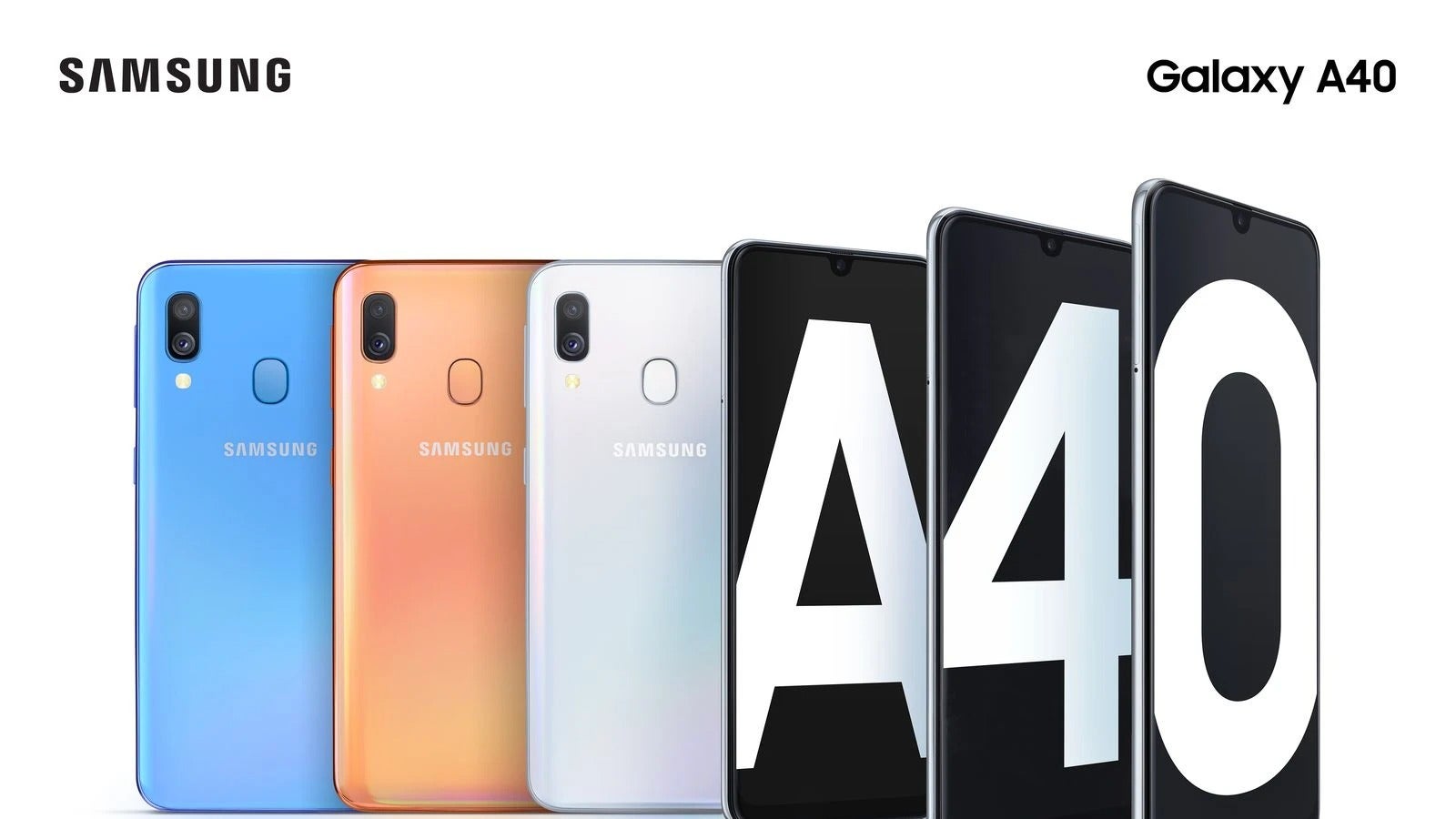 The Samsung Galaxy A40 was one of the best-selling smartphones in its 2019-2020 heydays, according to Kantar analysts' market data, and even made our list of best budget phones at the time, thanks in no small part to its impressively low price for the specs it offered. 
Ditto for its lowly Galaxy A20 and Galaxy A10 siblings, too, which, together with other phones from Samsung's affordable A-series, have been keeping its status of the world's biggest phone maker intact for many years in a row.
Fast forward to 2023, and it seems that Samsung is ending software updates for its budget 2019 warriors after four years, tips
GalaxyClub
. The Galaxy A40, Galaxy A20, and Galaxy A10 are no longer listed in Samsung's database for monthly, quarterly, or bi-annual updates, so they will likely stay on the March 2023 security patch for the foreseeable future.
Needless to say, the Galaxy A40 won't get updated to the latest Android 14 release, too, and ditto for the Galaxy A20 or Galaxy A10 that aren't getting the One UI 6.0 coat of Android overlay paint any time soon.
Last year, Samsung announced it is introducing the whopping 5 years of security updates for its phones going forward, just as it committed to four years of such updates for devices introduced in 2019 and after. 
"
Select devices launched in 2019 or later will be supported with firmware security updates for a minimum of four (4) years following their global launch, while select newer devices will receive up to five (5) years of security updates
," states
Samsung at its software support page
. Unfortunately, the 2019 Galaxy A40, Galaxy A20, and Galaxy A10 now fall into the 4-year category so Samsung is ceasing their new Android version and security updates.
Given that even the Galaxy A40 features a 5.9-inch AMOLED display coupled with a rear-mounted fingerprint scanner and a dual-camera setup, as well as a slow processor and 64 GB of storage, it would be high time for an upgrade anyway, unless you'd absolutely miss the headphone jack that is on one of the last Samsung phone batches to have one.