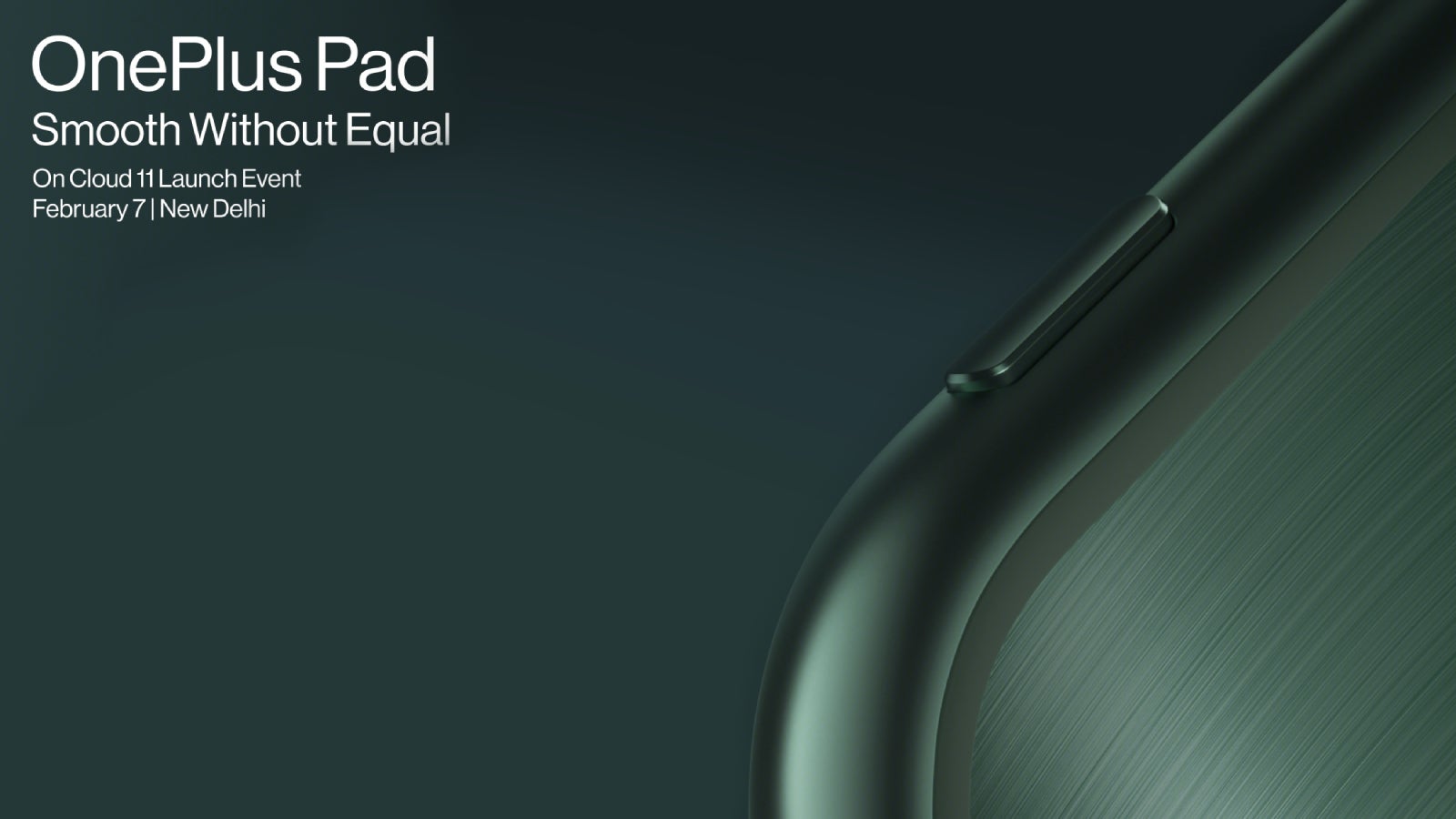 Now that Samsung's Unpacked event for the Galaxy S23 series launch has ended, and OnePlus is done with trolling it on Twitter, the smartphone manufacturer has gone back to teasing the imminent release of the upcoming OnePlus Tab.
The company tweeted out a brand new teaser image, which focuses on the Tab's smooth edge and one of its buttons. The portrayed tablet is in a metallic green, with a partial smooth matte finish. From the Tweet, we can see that OnePlus doesn't shy away from the fact that this is their first go at a tablet, but despite that, the team seems to be excited about the upcoming reveal.
The text on the teaser reads "smooth without equal", which is likely making a jab at the recent design tendencies of Android flagships. Once upon a time, iPhones had flat sides and Android phones were curvy, while nowadays we see more and more flat-sided phones in general.
OnePlus started teasing the Tab last week, with a cool hint over on their page related to the upcoming OnePlus 11 Launch event. We don't know too much about the first OnePlus tablet, but there are pointers that it will heavily borrow from the OppoPad.
But that isn't much to go on either, as we're expecting the OnePlus Tab to be altered to fit with the brand's aesthetic. Rumor has it that the Tab might keep its Snapdragon 870 SoC and the screen size of 11.6".
The upcoming OnePlus event is shaping up to be quite, well… eventful, seeing as the company will unveil a whole slew of new products, ranging from a new flagship to an updated pair of true-wireless earbuds. The event is set for February 7th, which means that it's time to mark your calendars for next Tuesday if you are excited to see the latest from OnePlus.